Tenboshi / Tenboshi Hanare

Tempura Tenboshi
Osaka
Tempura
Tenboshi. Tempura Numata's sister restaurant where premium tempura can be enjoyed at reasonable prices.
Tenboshi was established from the wish that the experience of enjoying top-class tempura would be more accessible to everyone.
As sister restaurants, Numata and Tenboshi were located adjacent to one another until Numata's relocation to Kitashinchi in Osaka. The vacancy left by Numata's departure was filled by "Tenboshi Hanare" and under Chef Yuta Sakata, has inherited Numata's technique and passion for Tempura.
Tenboshi Hanare is where premium Numata-style Tempura can be enjoyed at reasonable prices.
Tenboshi is where newcomers can leisurely experience Tempura served at a counter for their first time.
It is the owner Chef Numata's utmost desire that guests find authentic Japanese cuisine Tempura at Tenboshi Hanare and he strives to make this possible by offering truly satisfying dishes at unbelievable prices.
A simple dish at first glance, it takes true discernment and experience to find the best ingredients for Tempura and then skill and technique to bring out their best flavors.
The "tamago-kake-gohan (raw egg on rice)", served at the very end of a course, is a highly popular dish that never ceases to bring a warm smile on the face of even the most experienced foodie.
Address
〒531-0041
7-10-9 Tenjinbashi, Kita-ku, Osaka-shi, Osaka
Business hours
【Tenboshi】
17:00 to 22:30 (Last Order at 22:00)

【Tenboshi Hanare】
from 18:00

Lunch from 12:00 of Thurs, Fri, Sat & Sun
Closed
Mondays
(Closed for lunch on Tues & Wed)
Directions
Approx 3 min walk from the 6th Exit of Osaka Metro Tenjimbashisuji Rokuchōme Station
Price
【Tenboshi】
Dinner

・¥5,500 (¥6,050) Omakase Dinner Course
Includes: Appetizer, 11 pcs of Tempura, Salad, Selection of Rice Dish, Dessert

・¥6,800 (¥7,480) Omakase Dinner Course with Basashi

Lunch
・¥3,300 (¥3,300) Omakase Lunch Course
※ Not available on Mon / Tue / Wed.
Includes: Appetizer, 9 pcs of Tempura, Lunch-limited Tai-chazuke

【Tenboshi Hanare】
Dinner
・¥11,000 (¥12,100) Omakase Course

Lunch
・¥8,000 (¥8,800) Omakase Course
Seating
【Tenboshi】
11 Counter seats

【Tenboshi Hanare】
9 Counter seats
Smoking
Prohibited
Children
Tenboshi: Babies and strollers permitted
Tenboshi Hanare: Not permitted
Wi-Fi
None
Language
None
Parking
None
Dresscode
No particular dress code enforced. However. we ask that no overly casual wear is worn (shorts, t-shirts, sandals, etc. ).
Payment method
Please fill out the reservation form on this website.
※ Advance payment for reserved courses with PayPal or a credit card is required.
※ Any additional orders that you make for food or drink at the restaurant are to be paid for at the restaurant after your meal.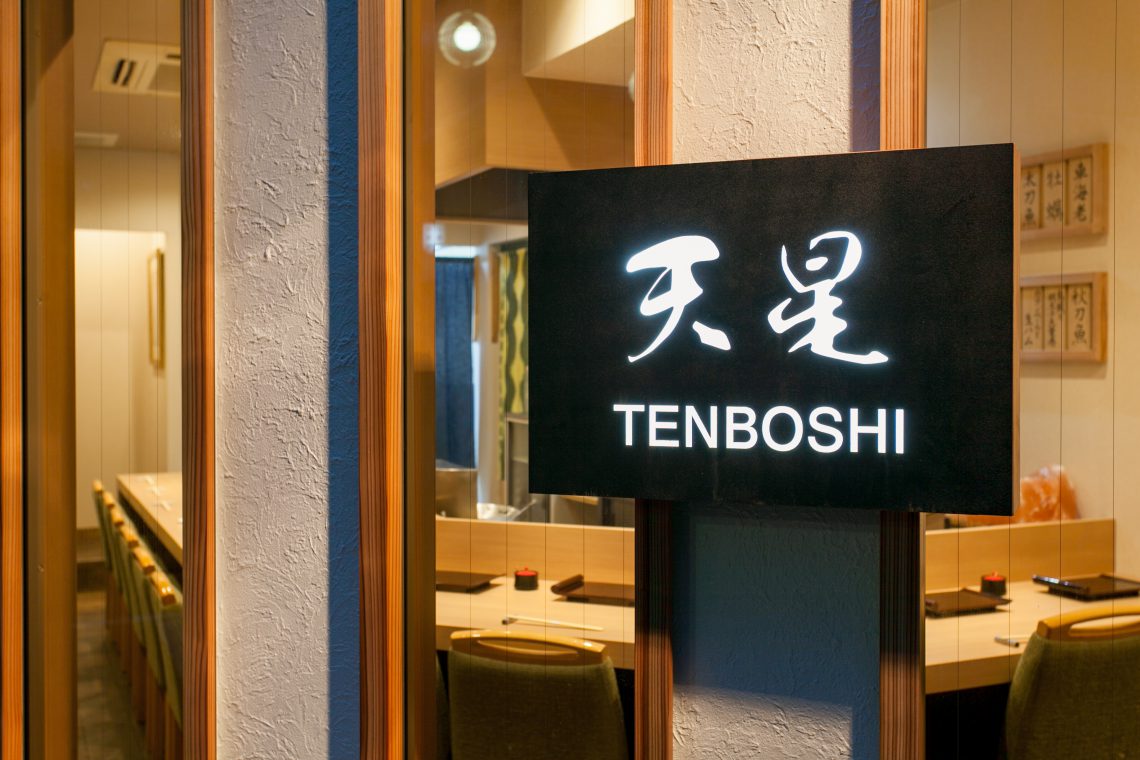 〒531-0041
7-10-9 Tenjinbashi, Kita-ku, Osaka-shi, Osaka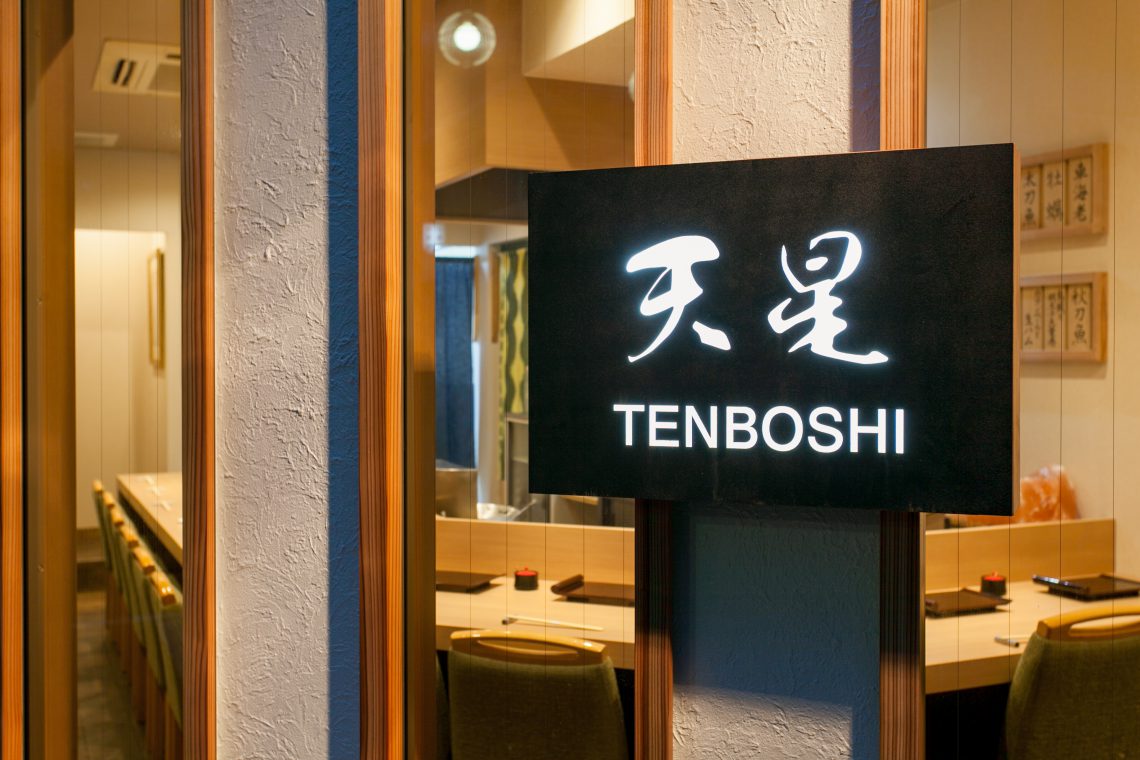 Search
restaurants Nearby