Cocorone

心根(こころね)
Osaka
Japanese Cuisine
Enjoy heartwarming Japanese cuisine in a traditional Japanese house located in the mountains of Osaka, endorsed by a top Michelin-starred chef.
In Japan, there is something called "Nijūshi Sekki", which divides each of the four seasons of spring, summer, fall, and winter into six more detailed seasons.
There are only a few restaurants in the world where you can fully enjoy this subtle sense of the seasons with all your five senses, and in Osaka, it is said that only the two establishments of Kashiwaya and Cocorone offer such an experience.
Chef Matsuo,  the renowned owner and head chef of Michelin-starred Kashiwaya, strongly endorses Cocorone as a place where guests can enjoy delicate Japanese cuisine that is imbued with "Ki" (the Japanese concept of energy or life force). 
The delicate flavors woven by Mother Nature and the strong feelings of the restaurant's owner, Chef Kizuku Katayama, within the setting of a traditional Japanese house atmosphere allows you to feel the "Ki" which is essential to the creating of all ingredients in Cocorone's cuisine, such as water, air, and soil. There is a saying that "cuisine made with 'Ki' is undeniably delicious." The restaurant cherishes this concept as its guiding principle and is forever thankful to nature for all its blessings, enabling guests to enjoy their food in a deeper way.
The chef personally visits local farmers and handpicks wild vegetables in the mountains every single day. 
Cocorone is also able to accommodate vegetarian and vegan guests. Guests can arrive by car and a pickup service (about a 30 min drive) is available from JR Takatsuki Station.
Come and enjoy a special experience which can only be found at Cocorone.
Address
15-1 Kubonjo Nakahata, Takatsuki, Osaka
Business hours
・12:00
・18:30
Closed
Tuesdays
Directions
Pickup Service:
Restaurant staff will come to pick up guests in front of ACT AMORE outside the North Exit of JR Takatsuki Station at
11:15 for lunch reservations
18:00 for dinner reservations
Regarding the pick-up / drop-off service

For guests coming by car:
Please drive safely and carefully as the roads to the restaurant are narrow and steep mountain roads.
If you are driving via the highway, the road become very narrow when exit at Oharano IC, Nagaokakyo IC, and Kutsukake IC. We recommend exiting the highway at Shino IC.
Price
From ¥22,000
Service Charge
10%
Seating
5 counter seats
Table seating: From 4 guests
Smoking
Prohibited
Children
We are sorry but children under the age of 12 are not accepted.
Wi-Fi
None
Language
None
Parking
Available
Dresscode
Smart casual attire required.
Short pants, sandals and sportswear etc are not allowed.
Payment method
【Advance payment for online reservation】
PayPal or Credit Card

【Payment for additional orders at the restaurant】
Cash or Credit Card
Cancellation Policy
※ Cancellations made up to 15:00 JST of 3 days before the reservation date are eligible to receive a full refund.
※ Cancellations made after 15:00 JST of 3 days, or within 2 days before, 1 day before, or on the day of the reservation date are not eligible to receive any refund.
※ All changes to the reservation are required to be made at least 3 days before the reservation date.
※ Requests to change or cancel a reservation made after the specified days above will not be eligible for any refund and requests to change the reservation to an alternative date/time will not be accommodated.
※ Reservations will be cancelled and entry will be denied if more than 15 minutes late and no refund will be provided.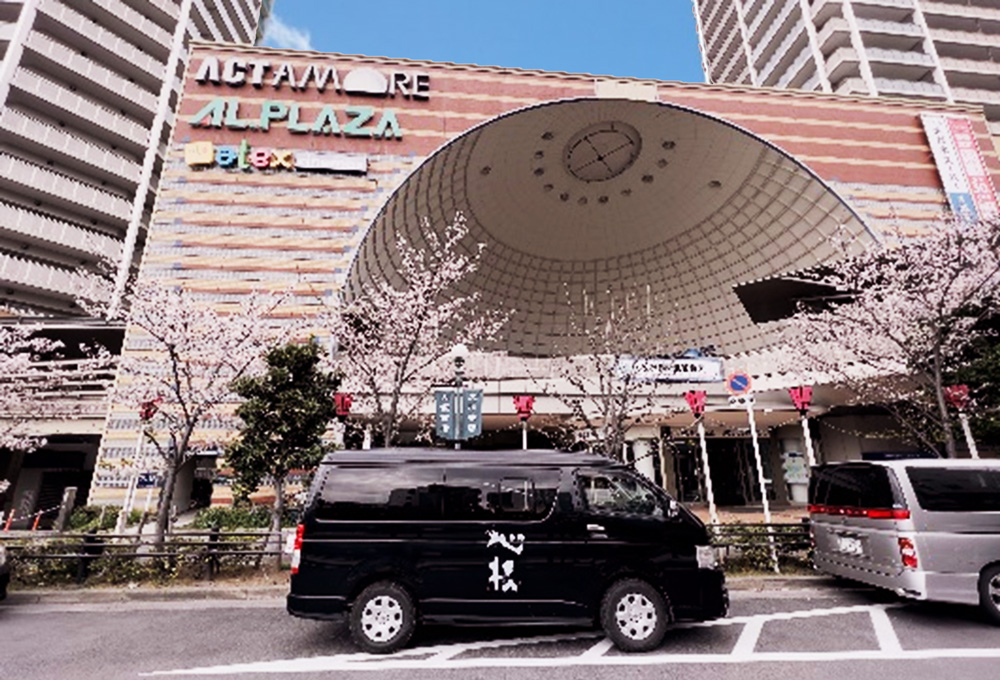 Regarding the pick-up / drop-off service
For lunch reservations: 11:15
For dinner reservations: 18:00
Pick-up Location: Front of ACT AMORE outside the North Exit of JR Takatsuki Station
For the pick-up service, please be at the 1st floor front entrance of ACT AMORE (a shopping complex) which is located outside the North Exit of JR Takatsuki Station and wait for a black Toyota HiAce with the Cocorone logo on the side.
※ Please be strictly on time as other guests will be also be using this service.
The drop-off service will depart the restaurant at 15:00 for lunch reservations and 21:30 for dinner reservations and will drop you off at the pick-up location.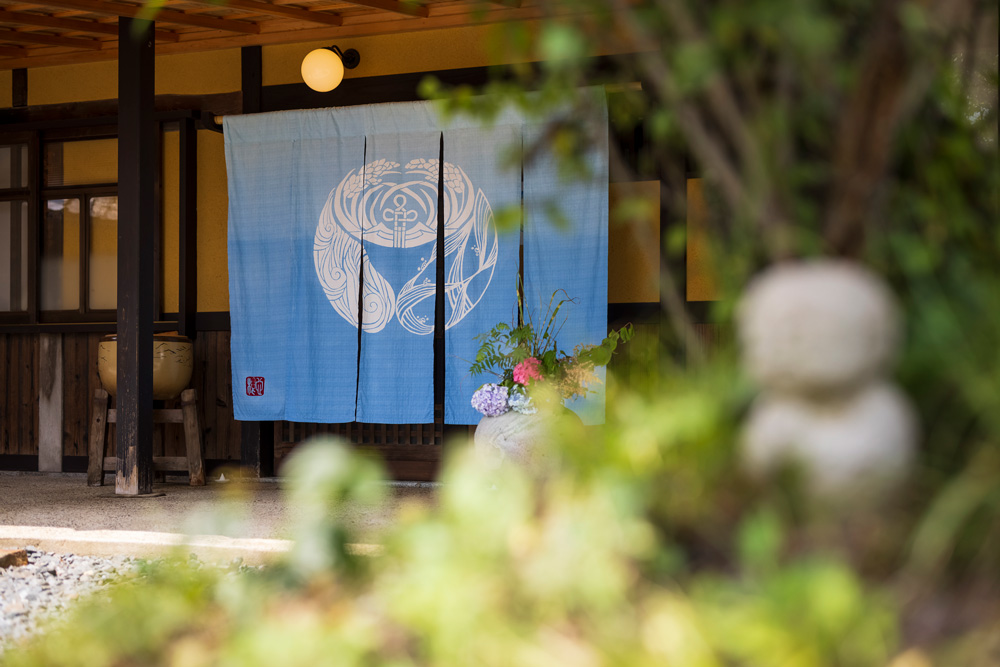 15-1 Kubonjo Nakahata, Takatsuki, Osaka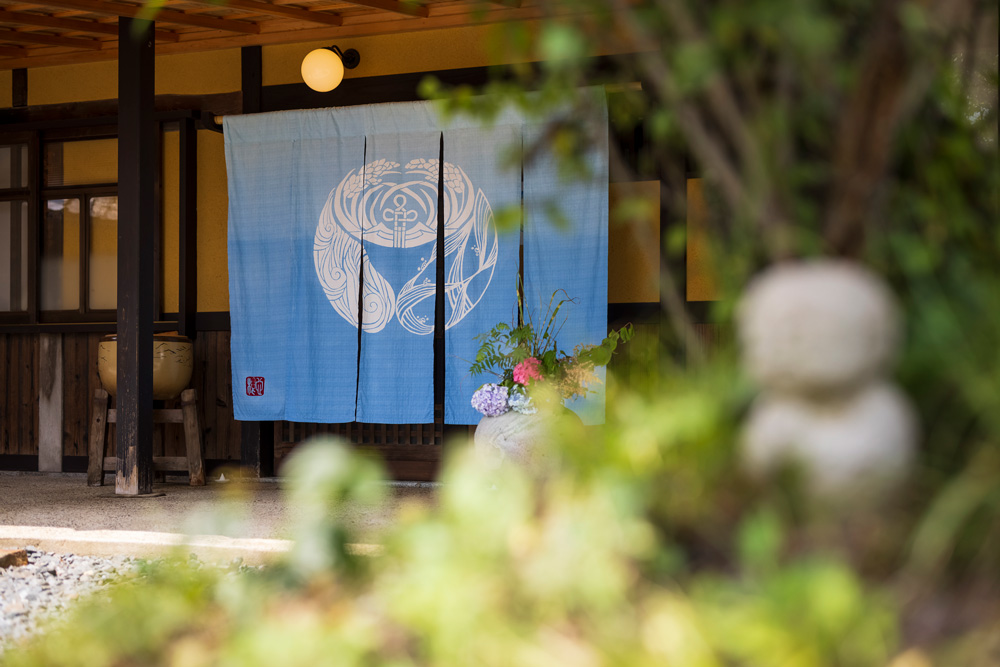 Search
restaurants Nearby