Daitoryo

大當両
Kyoto
Japanese Cuisine
Enjoy Yuba and Hamo Kaiseki cuisine in a traditional Kyoto restaurant with a rich history of over 70 years.
Located in one of the many narrow cobblestone alleyways of Ponto-cho beside the Kamo River in Kyoto, Daitoryo is a restaurant serving Kyoto cuisine that boasts a rich history of over 70 years and resides in a renovated 140-year-old Japanese house filled with the authentic feel of Kyoto. The Kyoto cuisine of Daitoryo centers around the ingredient of yuba (tofu skin) and the various seasonal ingredients, local vegetables, and delicate tastes of Kyoto's cuisine, prepared traditionally, Kyoto-style.
The owner, a certified guide-interpreter, is fully capable of communicating with English-speaking guests and offers incredible insight into Kyoto's history, culture, and tourism, along with his excellent dishes.
At night, the extraordinary view of Minamiza and the Kamo River is truly a breathtaking sight to see.
Enjoy the cool wind of Kyoto and delicious kaiseki cuisine of yuba and hamo while dining on the riverside terrace "yuka," (available exclusively only between May to late September), or let the sizzling yuba nabe hotpot courses warm your body and soul during the autumn and winter seasons.
Address
232-8 Nabeya-cho, Shijo-Agaru, Ponto-cho, Nakagyo-kyu, Kyoto-shi, Kyoto
Business hours
◆October to April

Weekdays
Lunch: Unavailable
Dinner: 17:00 to 22:00 (Last Order 21:00)

Weekend & Holidays
Lunch: 11:30 to 15:00 (Last Order 14:30)
Dinner: 16:30 to 22:00 (Last Order 21:00)

◆May to September
Lunch Riverside Dining: 11:30 to 15:00 (Last Order 14:30)
Dinner Riverside Dining: 16:30 to 22:00 (Last Order 21:00)
Closed
Tuesdays
End-of-year Holidays & New Year's Day
Directions
3 minute walk from Hankyu line Kawaramachi station.
5-minute walk from Keihan line Gion-Shijo station.
Price
Lunch: From ¥4,840
Dinner: From ¥7,986
Service Charge
10% service charge required
Seating
1F: 5 tables (maximum 15 people)
2F: 5 tables (maximum 18 people)

※ Reservations for private room seating available for groups with over 5 guests.
※ The type of seating at the tables is zashiki seating (sitting on a cushion over the floor). Please let us know in advance if you are not able to sit on the floor for any reason and we will prepare a legless chair for you. (Only 8 legless chairs available.)
Smoking
Prohibited
Children
Infants are permitted, however please refrain from changing diapers inside the restaurant.
Please be careful not to be loud and be mindful of other guests.
Please inquire beforehand regarding the bringing in of big luggage and strollers etc.
Wi-Fi
None
Language
None
Parking
None (please use nearby coin-operated parking).
Dresscode
Smart casual.
There is no strict dress code, however the restaurant would like to ask that guests do not dress overly casually.
Service may be denied to those who are dressed overly casually (short pants, sandals or sportswear).
Payment method
Please fill out the reservation form on this site.
※Advance payment for reserved courses with PayPal or a credit card is required.
※Any additional orders that you make for food or drink at the restaurant are to be paid for at the restaurant after your meal.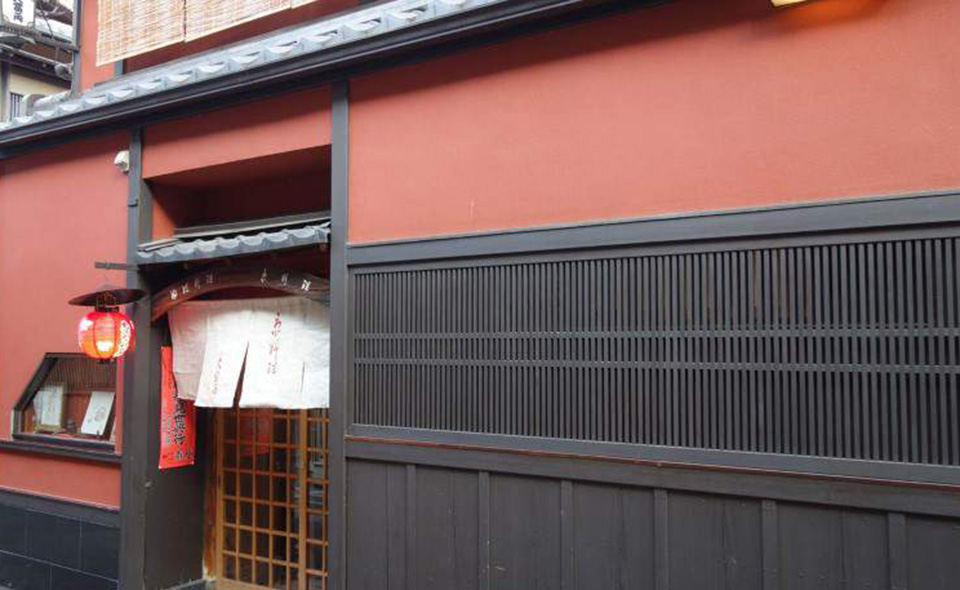 232-8 Nabeya-cho, Shijo-Agaru, Ponto-cho, Nakagyo-kyu, Kyoto-shi, Kyoto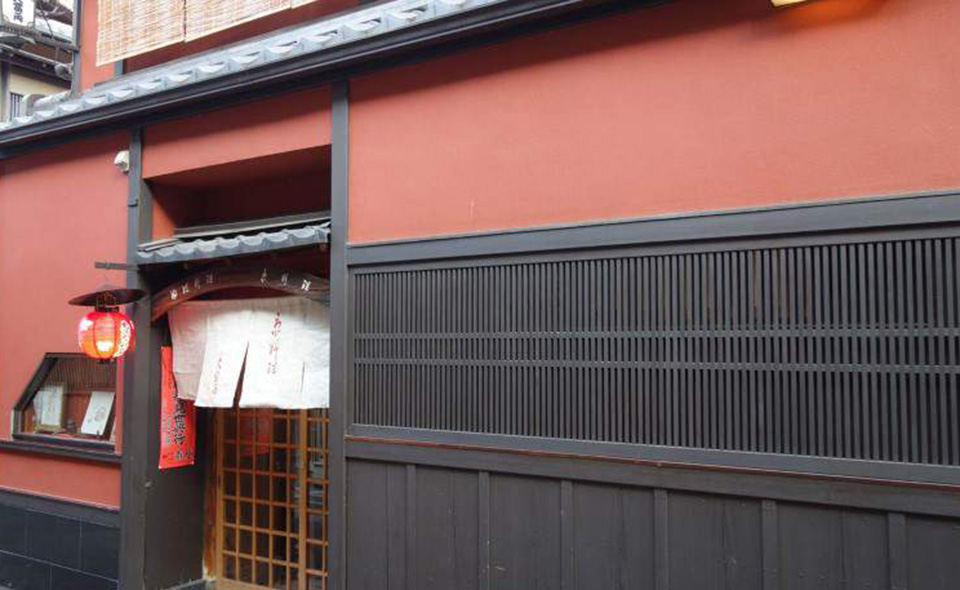 Search
restaurants Nearby