LURRA°
Kyoto
Innovative
Trio presenting their innovative cuisine to the world
"LURRA˚" is a Basque word meaning "earth" with the °mark representing the moon surrounding it. It also means that there are no other places like LURRA ° in the world. 
Consisting of three owners and colleagues from a restaurant in New Zealand, the trio at LURRA°  chose Kyoto because they felt it was the perfect environment as it is in close proximity to local areas with seasonal ingredients, such as Ohara. In addition, because Kyoto has many artisans in the traditional arts, it was a place they felt they could honestly express themselves. Tradition and modernity are comfortably blended in the bold and exquisite ambience of an over 120-year-old Machiya (traditional Japanese wooden townhouse). A place with the warmth and enjoyment of a friend's home so you can feel completely at ease and an atmosphere and experience that will touch your curiosity. Firewood is carefully lit, with fermented dishes, smoked dishes, and spices from around the world added to one-of-a-kind dishes. In addition, alcohol and non-alcohol drink pairings are prepared to be the perfect complement and balance to your meal.
The chef Jacob Kear honed his skills at the Danish restaurant "Noma", called one of the best restaurants in the world. The manager Takumi Miyashita, gained experience as a chef and sommelier in Japan as well as overseas at various places including world-famous restaurants such as "Quintessence" in Tokyo and "HAJIME" in Osaka. And the mixologist Yusuke Sakabe formally trained overseas as a bartender and mixologist.
The cuisine and gastronomic experience that the trio present in Kyoto is attracting attention from around the world.
Address
396 Ishizumiincho, Higashiyama-ku, Kyoto
Business hours
5:30 p.m. 〜 11:30 p.m.
Closed
Sundays & Mondays
Directions
1 minute walk from exit 1 at Higashiyama Station on the Subway.
10-minute walk from Sanjō Station on the main line of Keihan Electric Railway.
Price
10-dish Course (with drink pairing included) ¥25,000 (¥30,250)
Service Charge
10% service charge required
Seating
12 Counter Seats
Smoking
Prohibited
Children
Children 13 and up welcome.
Wi-Fi
None
Language
English
Dresscode
No particular dress code enforced. However we ask that no casual wear be worn (shorts, t-shirts, sandals, etc. ).
Payment method
Please fill out the reservation form on this site.
※Advance payment for reserved courses with PayPal or a credit card is required.
※Any additional orders that you make for food or drink at the restaurant are to be paid for at the restaurant after your meal.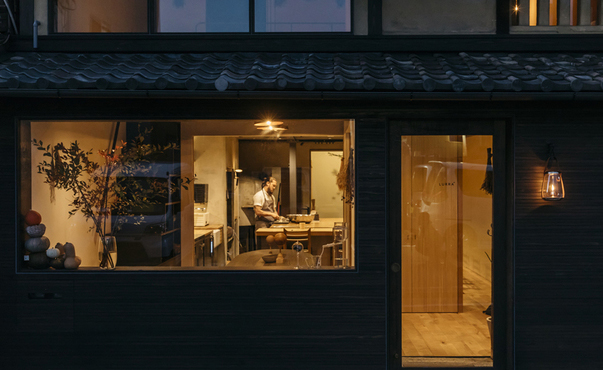 396 Ishizumiincho, Higashiyama-ku, Kyoto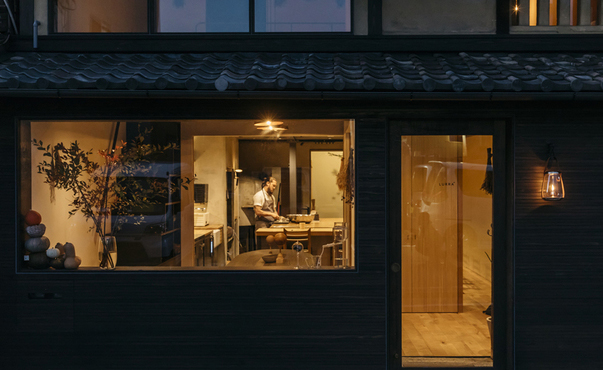 Search
restaurants Nearby