Mishima-tei

三嶋亭
Kyoto
Wagyu Beef
The traditional Kyoto townhouse-style establishment of Mishima-tei stands as something of a local landmark and is one in which its long history can be felt distrinctly. It was built during Japan's Meiji period, a time now known as "the age of civilization and enlightenment" during which old Japanese traditions came to coexist with modern innovation.
The beef served at Mishima-tei are from Kuroge-Wagyu cows raised in nature and handpicked according to Mishima-tei's stringent standards. The rich flavors of the finely-marbled beef, prepared in various ways such as sukiyaki, mizutaki and oil-yaki, is a truly enjoyable culinary experience.
Mishima-tei's traditions and secret recipes are well-kept by its fifth-generation head chef, Taro Mishima, and the restaurant continues to satisfy guests from all across the world.
We hope you have the chance to experience premium Sukiyaki in a relaxing traditonal Japanese atmosphere.
Address
405 Sakurano-cho, Nakagyo-ku, Kyoto-shi, Kyoto
Business hours
11:00 to 20:30(Last order: 19:30)
Closed
Tuesday
※May change in case of national holiday.
Directions
Approx 10 minute walk from Hankyu Line Kawaramachi Station.
Approx 8 minute walk from Keihan Line Sanjyo Station.
Approx 5 minute walk from Kyoto Municipal Subway Line Shiyakusho-mae Station.
Price
Lunch ¥7,986〜
Dinner ¥15,730〜
Service Charge
An additional 10% reservation charge is required when making an online reservation.
Seating
1st Floor: Horigotatsu-style seating private rooms (2 to 10 guests)
2nd Floor: Dining hall table seating
3rd Floor: Private rooms (cushioned floor seating, 2 to 10 guests)
Smoking
Prohibited
Children
Children are welcome. Please inform us of age(s) in advance.
Wi-Fi
None
Language
None
Parking
None (please use nearby coin-operated parking).
Dresscode
None
Payment method
Please fill out the reservation form on this site.
※Advance payment for reserved courses with PayPal or a credit card is required.
※Any additional orders that you make for food or drink at the restaurant are to be paid for at the restaurant after your meal.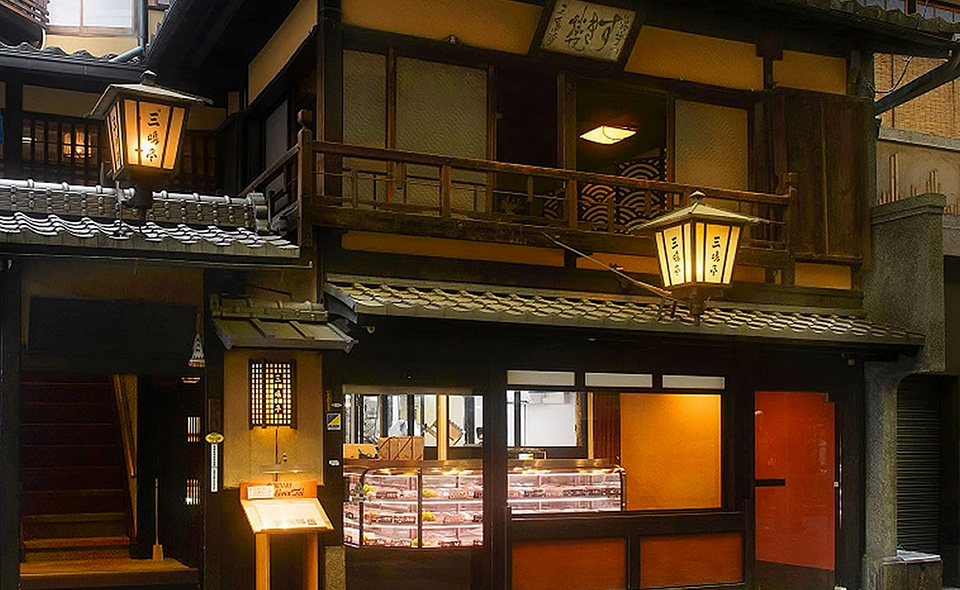 405 Sakurano-cho, Nakagyo-ku, Kyoto-shi, Kyoto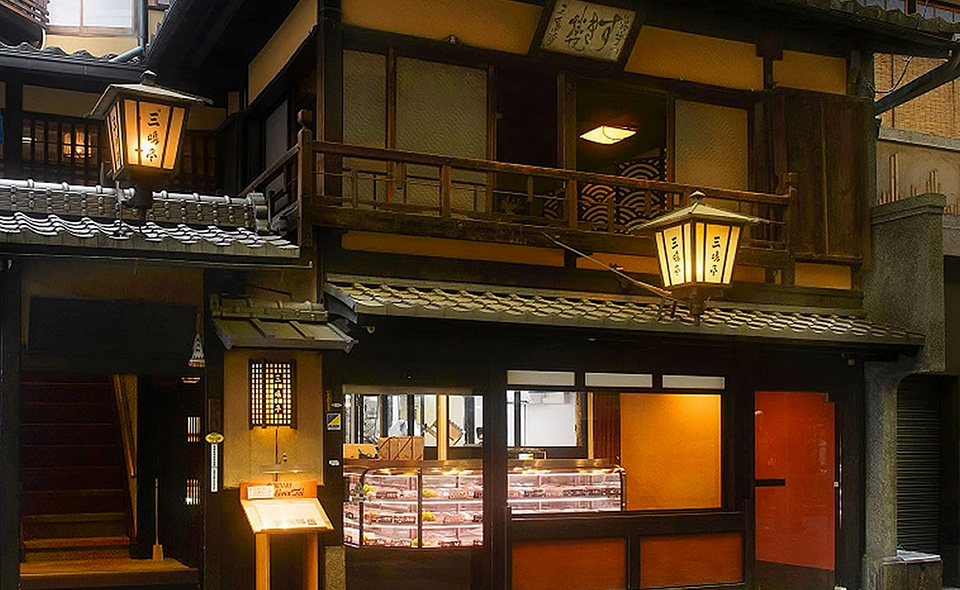 Search
restaurants Nearby