Tempura Numata

天ぷら 沼田
Osaka
Tempura
Tempura Numata. An exceptional Tempura restaurant: Tempura aficionados want it kept a secret.
"Why isn't Tempura Numata listed in the Michelin Guide?" and "I hope its not listed, I wouldn't want reservations to become impossible to make if it became more famous!"- these are two common thoughts  that likely have crossed the mind of those that have visited Tempura Numata.
The secret to Tempura Numata's exceptional dishes is in its carefully selected ingredients and the meticulously-kept temperature that the food is cooked at. Two types of shrimp tempura are served, and guests are amazed by how different they taste,  just by cooking them at different oil temperatures. Other techniques include pre-cooking the vegetable and seafood ingredients inside the tempura batter, in order to bring out the maximum flavors.
Enjoy the live entertainment of Tempura from across the counter; from the visuals of watching tempura being cooked directly in front of you, to the crisp sounds of fresh ingredients being chopped.
While Numata is only open for dinner, its sister-restaurant Tenboshi is located very close by, where lunch courses can be enjoyed at reasonable prices.
Address
〒531-0041 7-10-9 Tenjinbashi, Kita-ku, Osaka-shi, Osaka
Business hours
【Numata】
17:30 to 22:30 (2 service rotations)

【Tenboshi】
Lunch; 12:00 to 13:30 (Lunch not available on Mon, Tue, Wed)
Dinner: 17:00 to 22:30 (Last order at 22:00)
Closed
Mondays
(Tenboshi: Lunch not available on Mon, Tue, Wed)
Directions
Approx 3 minute walk from Exit 6 of Subway Line Tenjimbashisuji Rokuchōme Station
Price
【Numata】
Dinner ¥15,000(¥16,500)〜

【Tenboshi】
Lunch ¥3,000(¥3,300) ※ Not available on Mon, Tue, Wed.
Dinner ¥5,500(¥6,050)
Seating
【Numata】
9 Counter seats

【Tenboshi】
11 Counter seats
Smoking
Prohibited
Children
Children not allowed at Numata.
Children and babies in strollers allowed at Tenboshi.
Wi-Fi
None
Language
None
Parking
None
Dresscode
No particular dress code enforced. However we ask that no casual wear be worn (shorts, t-shirts, sandals, etc. ).
Payment method
Please fill out the reservation form on this site.
※Payment for reserved courses with a credit card is requird.
※Any additional orders that you make for food or drink at the restaurant are to be paid for at the restaurant after your meal.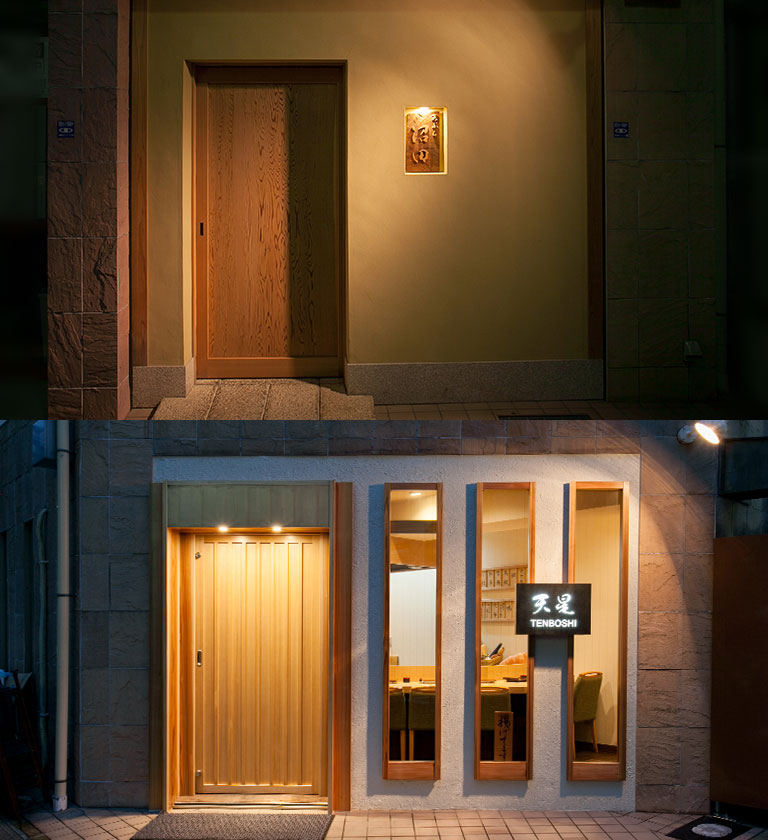 〒531-0041 7-10-9 Tenjinbashi, Kita-ku, Osaka-shi, Osaka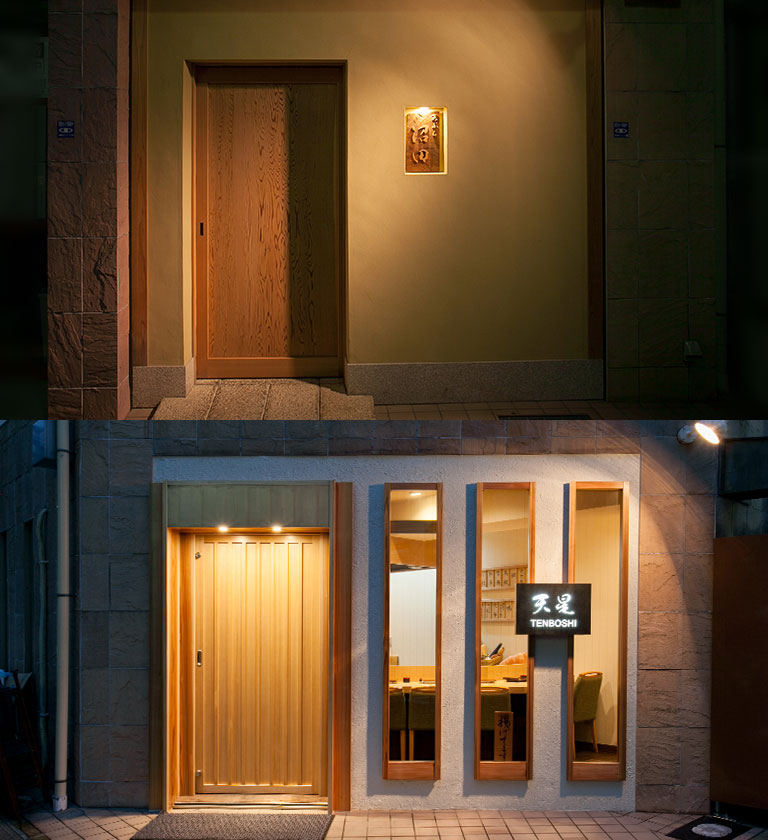 Search
restaurants Nearby