Godan Miyazawa

ごだん宮ざわ
Kyoto
Japanese Cuisine
Beautiful Kaiseki Cuisine at a 1-Star Michelin Restaurant
Renowned restaurant in Kyoto, Godan Miyazawa is run by esteemed owner and head chef Masato Miyazawa (owner of another acclaimed restaurant, Jiki Miyazawa). Guests at Godan Miyazawa can see the passionate chef Masato Miyazawa at work.
The interior of Godan Miyazawa is one of comfort and minimalism, one may find reminiscent of a Chashitsu (a traditional Japanese tearoom). Guests can savor the natural ingredients and distinct creations served on antique plateware.
A restaurant that never fails to surprise, Godan Miyazawa was listed as a Michelin star soon after opening, and like formerly established Jiki Miyazawa, quickly became a restaurant that was difficult to secure a reservation. The inventive cooking techniques and exclusive dishes at Godan Miyazaka such as rice with different hardness on three separate bowls, are simply an unforgettable dining experience. The ingredients used at Godan Miyazawa are slightly different every day, with guests being served only the season's finest delicacies and ingredients.
Address
〒600-8402 Kyoto, Shimogyo Ward, Oecho, 557
Business hours
Lunch: 12:00 p.m. to 1:45 p.m. (last entry)
Dinner: 6:00 p.m. to 8:15 p.m. (last entry)
Closed
Wednesdays / Other irregular holidays
Directions
A 3-minute walk from exit 1 at Gojō Station on the Kyoto Municipal Subway.
A 5-minute taxi ride from Kyoto Station.
Telephone
+81-75-708-6364
Price
Lunch
Omakase 8-Dish Course ¥14,850 (¥16,335)

Dinner
Omakase 8-9 Dish Course¥19,800 (¥21,780)

Kids Menu
¥3,850(¥4,235)

※ Price included in the parentheses includes tax and the restaurant's charge.
Service Charge
10% service charge required
Seating
Counter Seating : 8 Seats
Private Room with L-Shaped Counter with 4 seats.

Children welcome in the private room (strollers allowed).
The following private room fees are required for the use of a private room: 20% for 2 adult guests, 10% for 3 adult guests.
No private room fee is required for 4 or more adult guests.
Smoking
Prohibited
Children
Welcome
Parking
None
Dresscode
No particular dress code enforced. However, we ask that no overly casual wear is worn (shorts, t-shirts, sandals, etc. ).
Payment method
Please fill out the reservation form on this website.
※Advance payment for reserved courses is required.
※Any additional orders that you make for food or drink at the restaurant are to be paid for at the restaurant after your meal.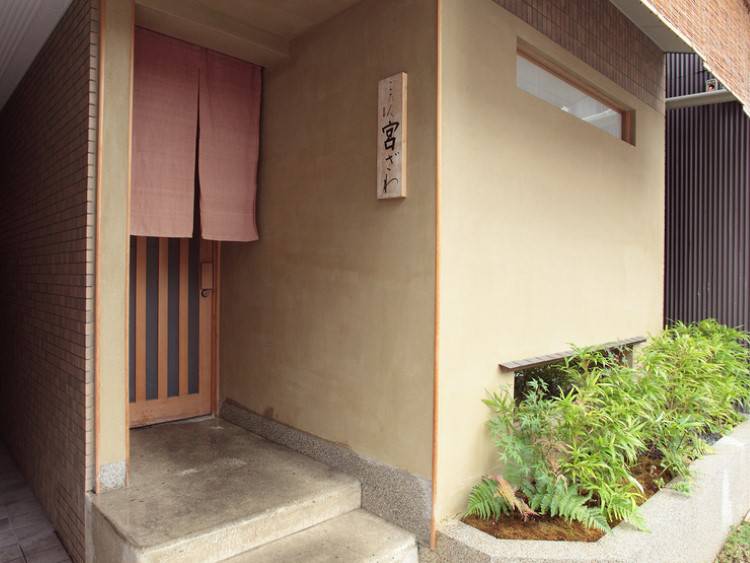 〒600-8402 Kyoto, Shimogyo Ward, Oecho, 557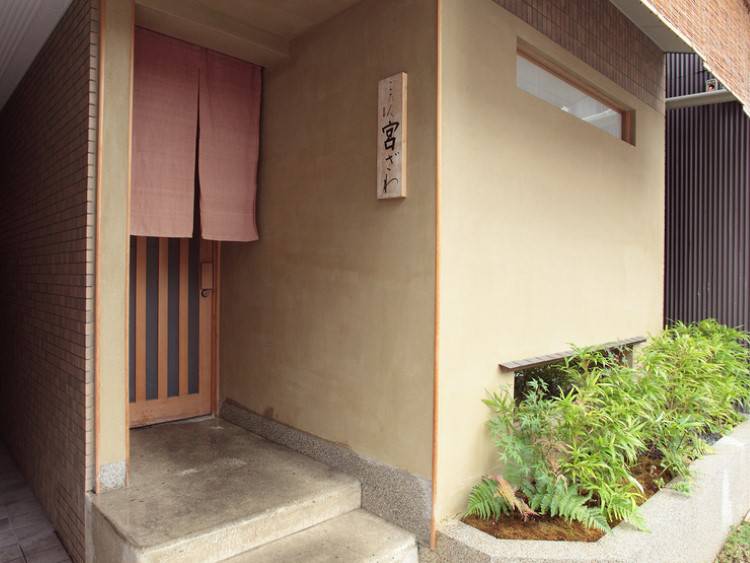 Search
restaurants Nearby