Junidanya Honten

十二段屋 本店
Kyoto
Wagyu Beef
The renowned restaurant in Gion Kyoto where the cuisine Shabu-shabu originated from.
Taking a walk down Gion's famous Hanami-Koji (main street) and taking one left turn is where you'll find the renowned Junidanya Honten, the birthplace of the beloved Shabu-shabu cuisine.
This historic Japanese establishment, boasting a history of over 100 years, offers a unique name that stems from the founding owner's love for Kabuki.
The classic Kabuki play 'Chushingura' goes up to the eleventh act, and with "Junidanya" meaning "the 12th Act", the establishment is named after the wish that visitors to Kyoto would enjoy 'Chushingura' and then conclude their wonderful day with one final delight-filled act at their dining tables.
Since its establishment, Junidanya has been using its own unique style of antique copper pots heated with charcoal for its shabu-shabu.
The shabu-shabu which features A5 and A4 grade Kyoto beef cooked in these pots is absolutely exceptional in both flavor and texture and is loved by famous figures from all corners of the country.
The interior of the restaurant is adorned with highly valuable pieces of art (ceramics and woodblock prints) from renowned masters and artists.
Please savor the exquisite taste of carefully selected cuts of meat which is cooked to perfection and then dipped in their secret-recipe sesame sauce or ponzu, all while soaking in the ambiance of the restaurant's Old Kyoto atmosphere.
Address
570-128 Gionmachi, Higashiyamaku, Kyotoshi, Kyoto 605-0074

(The branch located along the Hanami-Hirokoji road is the secondary branch and the main honten branch is located around the corner.)
Business hours
Lunch:11:30 to 14:30(Last order at 13:30)
Dinner:17:00 to 22:00(Last order at 20:00)
Closed
Thursdays and 2nd Wednesday
Directions
Approx 5 minute walk from Gion-Shijō Station
Approx 8 minutes from Kyoto-Kawaramachi Station
Price
Lunch From ¥11,000
Dinner From ¥16,500
Service Charge
10%
Seating
Horigotatsu-style Table Seating: 2 to 4 guests
Cushioned Floor Seating: 2 to 6 guests
Table Seating: 2 to 6 guests
※ Can accommodate up to maximum of 16 guests.
Smoking
Prohibited
Children
Please inquire in advance.
There are many delicate decorations etc and so small children cannot be accommodated in general.
Wi-Fi
None
Language
Can speak a little English.
Parking
None
Dresscode
The wearing of socks is required.
Smart casual required.
Short pants, sandals and sportswear etc are not allowed.
Wearing of perfume and cologne is not allowed.
Payment method
【Advance payment for online reservation】
PayPal or Credit Card

【Payment for additional orders at the restaurant】
Cash or Credit Card
Cancellation Policy
※ Cancellations made up to 15:00 JST of 3 days before the reservation date are eligible to receive a full refund.
※ Cancellations made after 15:00 JST of 3 days before, or within 2 days before, 1 day before, or on the day of the reservation date are not eligible to receive any refund.
※ All changes to the reservation are required to be made by 15:00 JST of 3 days before the reservation date.
※ Requests to change or cancel a reservation made after the specified days above will not be eligible for any refund and requests to change the reservation to an alternative date/time will not be accommodated.
※ Your reservation will be cancelled if you are more than 15 minutes late and no refund will be available to be made.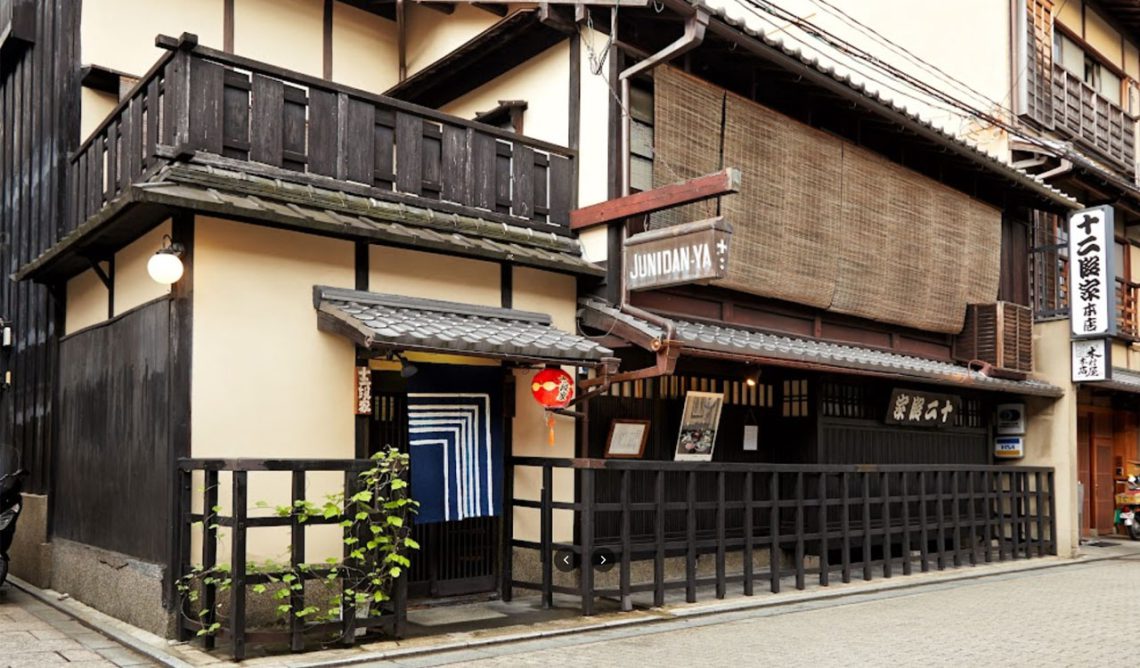 570-128 Gionmachi, Higashiyamaku, Kyotoshi, Kyoto 605-0074

(The branch located along the Hanami-Hirokoji road is the secondary branch and the main honten branch is located around the corner.)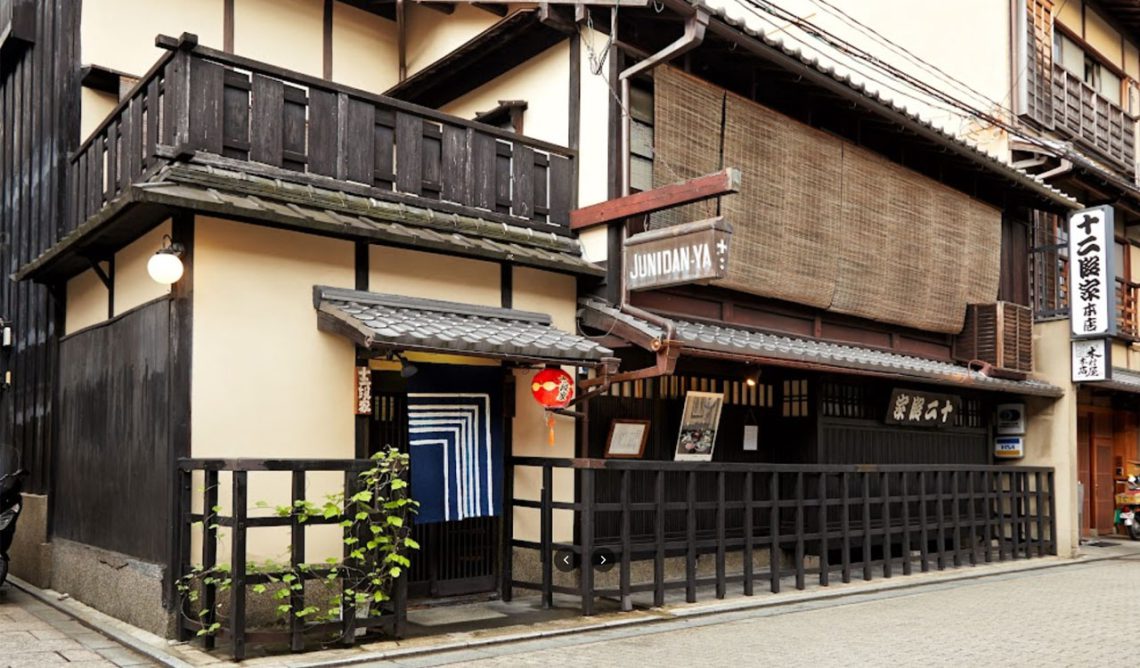 Search
restaurants Nearby