Kikunoi Honten

菊乃井 本店
Kyoto
Japanese Cuisine
Japan's most prestigious fine-dining Japanese-style Restaurant (Michelin 3-Star)
In 2013, "Washoku" traditional Japanese cuisine was added to UNESCO's Intangible Cultural Heritage list and Japanese cuisine became culturally recognized around the world. Yoshihiro Murata is the head chef at Kikunoi who has made a significant contribution to this culture.
This Michelin 3-star fine-dining Japanese restaurant has a long history and has aimed to correctly inform the world about Japanese cuisine.
The origin of the restaurant's name, "Kikunoi", came about in the 16th century when feudal shogun lord Toyotomi Hideyoshi's wife, Nene, was visiting a teahouse and when she drew water from its well, the water sprang from the well like the blossoming of chrysanthemum flowers. Thus, the name "Kikunoi" or "Chrysanthemum Well" was given to the restaurant when it opened. Kikunoi has protected this well from generation to generation and continues to use the well's water in its cooking.
When it comes to this high-class Japanese restaurant, it is renowned for more than just its cuisine. The restaurant's atmosphere, luxurious and refined facilities as well as it's traditional hospitality can be enjoyed collectively at this "amusement park for the cultured". Savor the restaurant's visual beauty and obtain happiness from its exquisite cuisine. Kikunoi hopes all its guests are able to fully experience the four seasons with each of their five senses in its atmosphere and facilities.
Address
459 Shimokawara-cho, Yasakatoriimae-sagaru, Shimokawara-dori, Higashiyama-ku, Kyoto-shi, Kyoto 605-0825
Business hours
Lunch 12:00pm - 12:30pm (last entry)
Dinner 17:00pm-19:30pm (last entry)
Closed
Tuesdays (closed some days during the New Year period.)
Directions
10 minutes by taxi from either Gion-Shijo Station, Kawaramachi Station or Higashiyama Subway Station
Telephone
+81-75-561-0015
Price
¥17,600(¥20,240)Lunch only
¥22,000(¥25,300)
¥33,000(¥37,950)
¥44,000(¥50,600)
¥55,000(¥63,250)

※( ) listed price includes tax and table charge (restaurant charge)
Service Charge
15% service charge required
Seating
2 floors, 10 private rooms
Seating arrangements for 2 to 50 guests
Smoking
Separate smoking area available
Children
Guests are welcome to bring children ages 10 and over if they can eat an adult's course.
Children under the age of 9 are prohibited.
Wi-Fi
None
Language
None
Parking
2〜3 parking stalls
Parking available for buses (Availability based on number of guests at the restaurant)
Dresscode
Smart Casual required.
Short pants, sandals and sportswear is not allowed.
Socks are required.
Short pants and T-shits are allowed during the summer due to the heat.
※ Wearing of strong perfume and cologne is not allowed.
Payment method
Please fill out the reservation form on this site.
※Payment for reserved courses with a credit card is required.
※Any additional orders that you make for food or drink at the restaurant are to be paid for at the restaurant after your meal.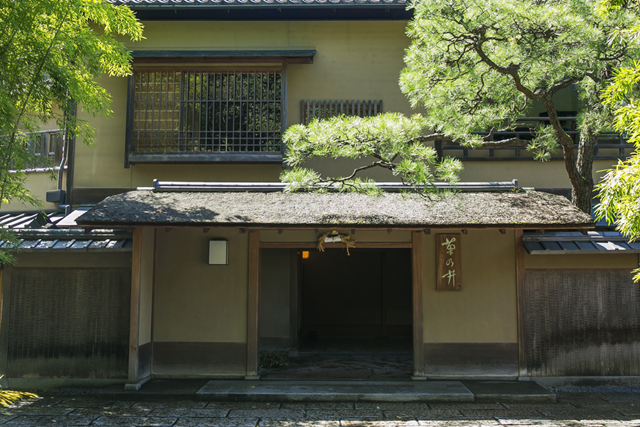 459 Shimokawara-cho, Yasakatoriimae-sagaru, Shimokawara-dori, Higashiyama-ku, Kyoto-shi, Kyoto 605-0825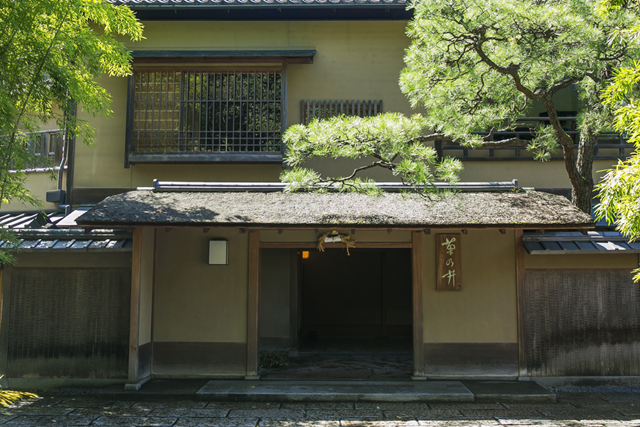 Search
restaurants Nearby