Usuki Fugu Yamadaya Nishiazabu & Marunouchi

臼杵ふぐ山田屋 西麻布店 / 丸の内店
Tokyo
Nabe Cuisine
Long-established Restaurant Listed in the Michelin Guide as 2 Stars specializing in serving fugu (pufferfish)
"Usuki" is the name of an area in Oita Prefecture where the sea currents are extremely strong and known as a treasure trove of fresh, fatty and supple fish.
Usuki's fugu is a name that stands out even among the most well-known brands, and is characterized by its freshness and thin cuts. It is exceptionally fresh and requires high levels of precision to slice as thinly as it is famous for.  
Usuki Fugu Yamadaya has the prestigious recognition of being listed in the Michelin Guide as 2 Stars; rare for a restaurant serving pufferfish. Though the first location started in Oita prefecture, guests can enjoy the same luxurious texture, taste and volume of Usuki's pufferfish in its two Tokyo branches. 
Natural fugu contains a toxin and while some guests may be afraid of this fact, there are now very strict standards which require a license to handle pufferfish so guests can have peace of mind knowing it is perfectly safe to eat, with no concern of toxin poisons. Grilled milt from the puffer fish is also served during December to March which is known as the best season to feast on pufferfish. Many guests return every year during this season, making reservations quite difficult to acquire.
At Usuki Fugu Yamadaya, natural pufferfish can actually be eaten throughout the year. In May and June, flounder is also served. The top-quality pufferfish and flounder at Usuki Fugu Yamadaya, is a definite must-try for those that either love seafood and those that would like to try this cuisine. 
Address
【Nishiazabu】
〒106-0031 4-11-14 Nishiazabu Minato-ku Tokyo FLEG nishiazabu Vierge

【Marunouchi】
〒100-6335 2-4-1 Marunouchi Chiyoda-ku Tokyo Marunouchi Building 35F
Business hours
【Nishiazabu】
6:00 p.m. to 12:00 a.m. (Last order at 10:30 p.m.)

【Marunouchi】
〈Monday to Saturday〉
Lunch:11:30 a.m. to 3:00 p.m.(Last order at 2:00 p.m.)
Dinner:5:30 p.m. to 11:00 p.m. (Last order at 9:00 p.m.)

〈Sundays and Holidays〉
Lunch:11:30 a.m. to 3:00 p.m.(Last order at 2:00 p.m.)
Dinner:5:00 p.m. to 10:00 p.m.(Last order at 9:00 p.m.)
Closed
【Nishiazabu】
Sundays and Holidays

【Marunouchi】
None (Closed when building in which it is located is closed)
※Closed on New years Day and February 17
Directions
【Nishiazabu】
12-minute walk from exit number 4 at Hiro-o Station on the Tokyo Metro Hibiya Line.
13-minute walk from Roppongi Hills.
※ We recommend taking a taxi to the restaurant.

【Marunouchi】
1-minute walk from Tokyo Station.
Directly linked to Tokyo Station.
Price
【Nishiazabu】
From ¥23,000(¥27,830)
【Marunouchi】
Lunch: From ¥6,000(¥7,260)
Dinner: From ¥20,000(¥24,200)
Service Charge
10% service charge required
Seating
【Nishiazabu】
4 Private Rooms Total
3 Rooms that can accommodate up to 4 guests.
1 Room that can can accommodate up to 6 guests.
Counter seating that seats up to 5 guests

Banquet hall can accommodate 12 guests.

【Marunouchi】
Total: 8 Rooms
4 Rooms: Up to 4 guests (1 Japanese-style room and 3 rooms with table/chair seating)
2 Rooms: (Table Seating) Up to 6 guests.
1 Banquet Hall: Up to 12 guests
Counter: 6 Seats

Banquet Hall can accommodate maximum of 12 guests.
Smoking
【Nishiazabu】
Prohibited

【Marunouchi】
Smoking Prohibited (smoking area available on the 36th floor)
Children
【Nishiazabu】
Children 12 or older that can eat a course.

【Marunouchi】
Guests with small children/babies welcome (no baby/high chairs)
Please consult for children's menu. Accommodation can be provided according to budget.
Wi-Fi
None
Language
None
Parking
None
Dresscode
No particular dress code enforced. However we ask that no casual wear be worn (shorts, t-shirts, sandals, etc. ).
Payment method
Please fill out the reservation form on this site.
※ Advance payment for reserved courses with PayPal or credit card is required.
※Any additional orders that you make for food or drink at the restaurant are to be paid for at the restaurant after your meal.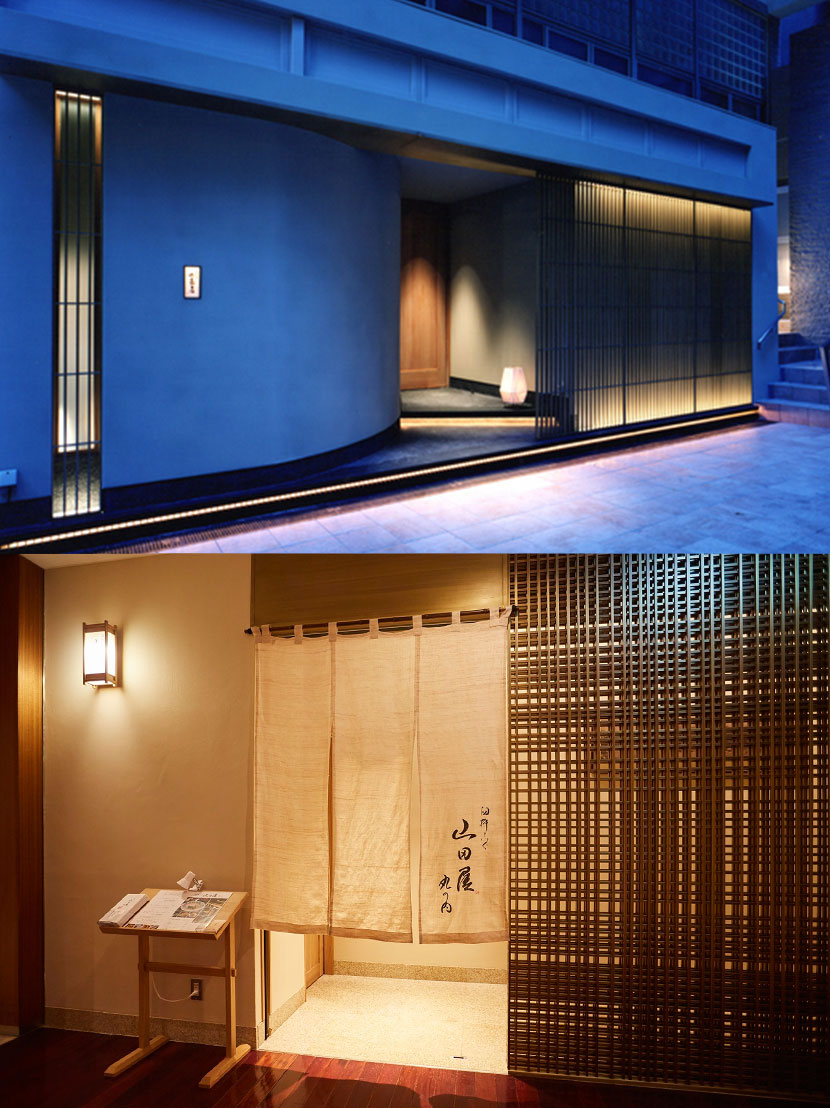 【Nishiazabu】
〒106-0031 4-11-14 Nishiazabu Minato-ku Tokyo FLEG nishiazabu Vierge

【Marunouchi】
〒100-6335 2-4-1 Marunouchi Chiyoda-ku Tokyo Marunouchi Building 35F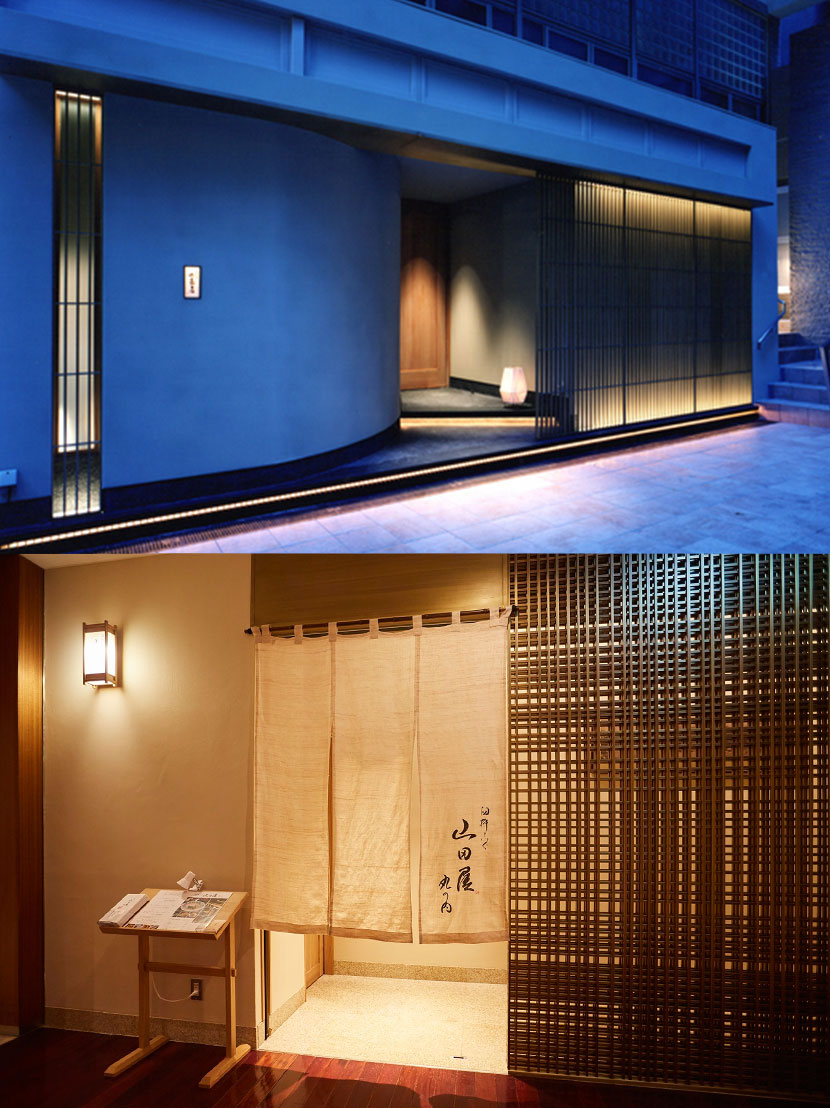 Search
restaurants Nearby