Ginza Niku Kappo Kinza

銀座 にく割烹 金座
Tokyo
Wagyu Beef
Experience a blissful time in the heart of Ginza at "Niku Kappo," which aims for the ultimate dining experience
The passionate desire to be a place which serves delicious cuisine beyond Ginza is reflected in the name of "Niku Kappo Kinza."
Kinza originally referred to the area where gold coins were minted during the Edo period, while Ginza referred to the place where silver coins were manufactured. Kinza used to be located in Nihonbashi, but the site is now occupied by the Bank of Japan.
Niku Kappo is a new style of cuisine in which various Japanese meat dishes such as shabu-shabu, sukiyaki, yakiniku, and steak are all enjoyed in a kappo-style, one dish at a time.
All types of meat are delicious. What happens when the best chefs cook the rarest parts of the most delicious cuts of meat? The head chef at Niku Kappo Kinza is Chef Atsushi Moro, who has been ranked second throughout Japan in the shabu-shabu category on Tabelog, the influential restaurant review website.
Please enjoy the the most amazing meat dishes all of Japanese cuisine has to offer in the heart of Ginza.
Address
B1F Niibori Guitar Bldg, 6-5-12 Ginza, Chuo-ku, Tokyo
Business hours
18:00 to 23:00
Closed
Sundays and Holidays
Directions
3 minute walk from Ginza Station
Price
From ¥19,000
Service Charge
10%
Seating
6 counter seats
Smoking
Prohibited
Children
Children who can order and eat a course are welcome.
Wi-Fi
None
Language
None
Parking
None
Dresscode
Smart Casual required.
Sportswear, short pants and sandals are not allowed.
Guests wear strong perfume or cologne will be deinied entry.

Payment method
【Advance payment for online reservation】
PayPal or Credit Card

【Payment for additional orders at the restaurant】
Cash or Credit Card
Cancellation Policy
※ Cancellations made up to 15:00 JST of 3 days before the reservation date are eligible to receive a full refund.
※ Cancellations made after 15:00 JST of 3 days before, or 2 days before, 1 day before, or on the day of the reservation date are not eligible to receive any refund.
※ All changes to the reservation are required to be made at least 3 days before the reservation date.
※ Requests to change or cancel a reservation made after the specified days above will not be eligible for any refund and requests to change the reservation to an alternative date/time will not be accommodated.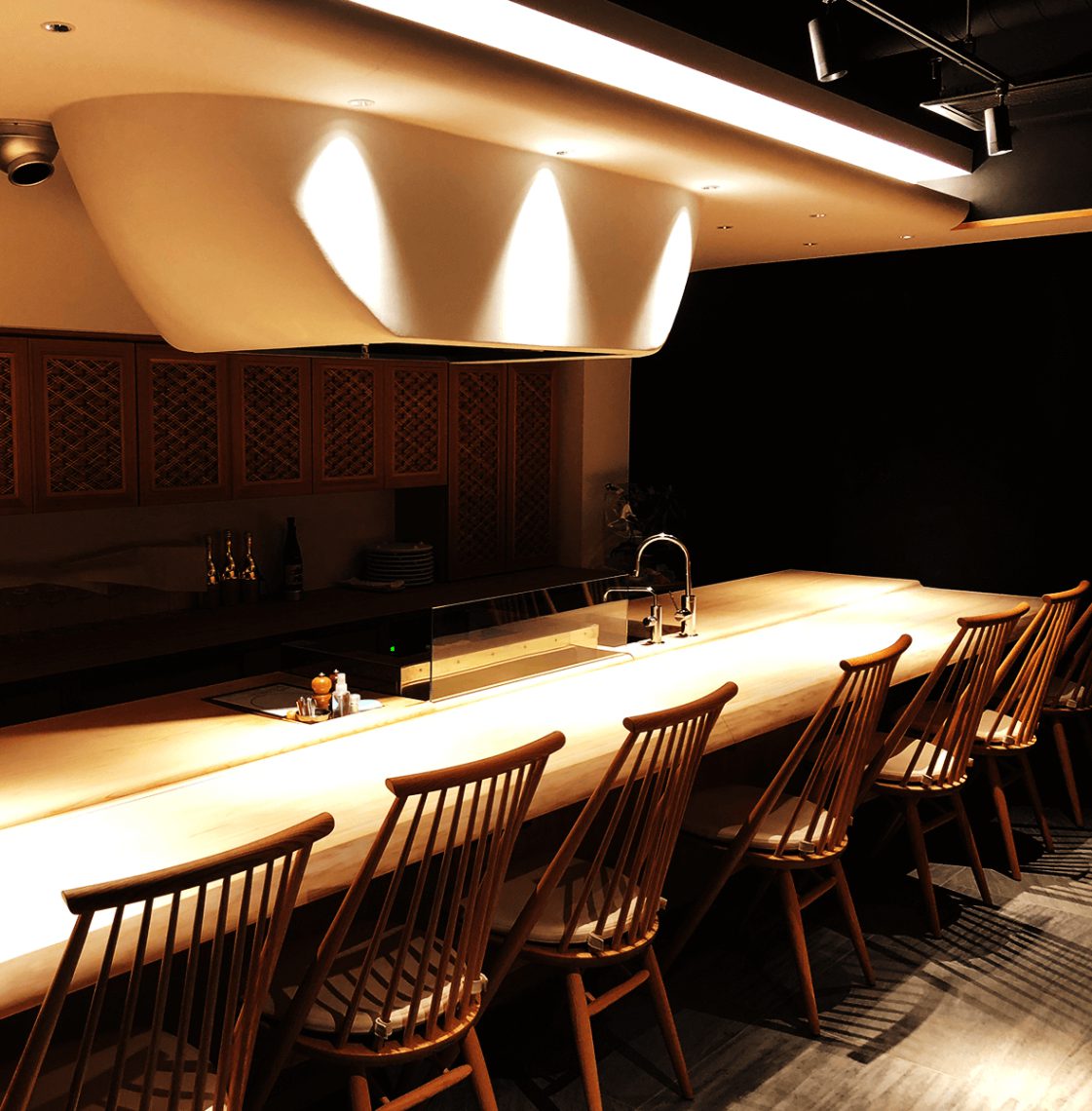 B1F Niibori Guitar Bldg, 6-5-12 Ginza, Chuo-ku, Tokyo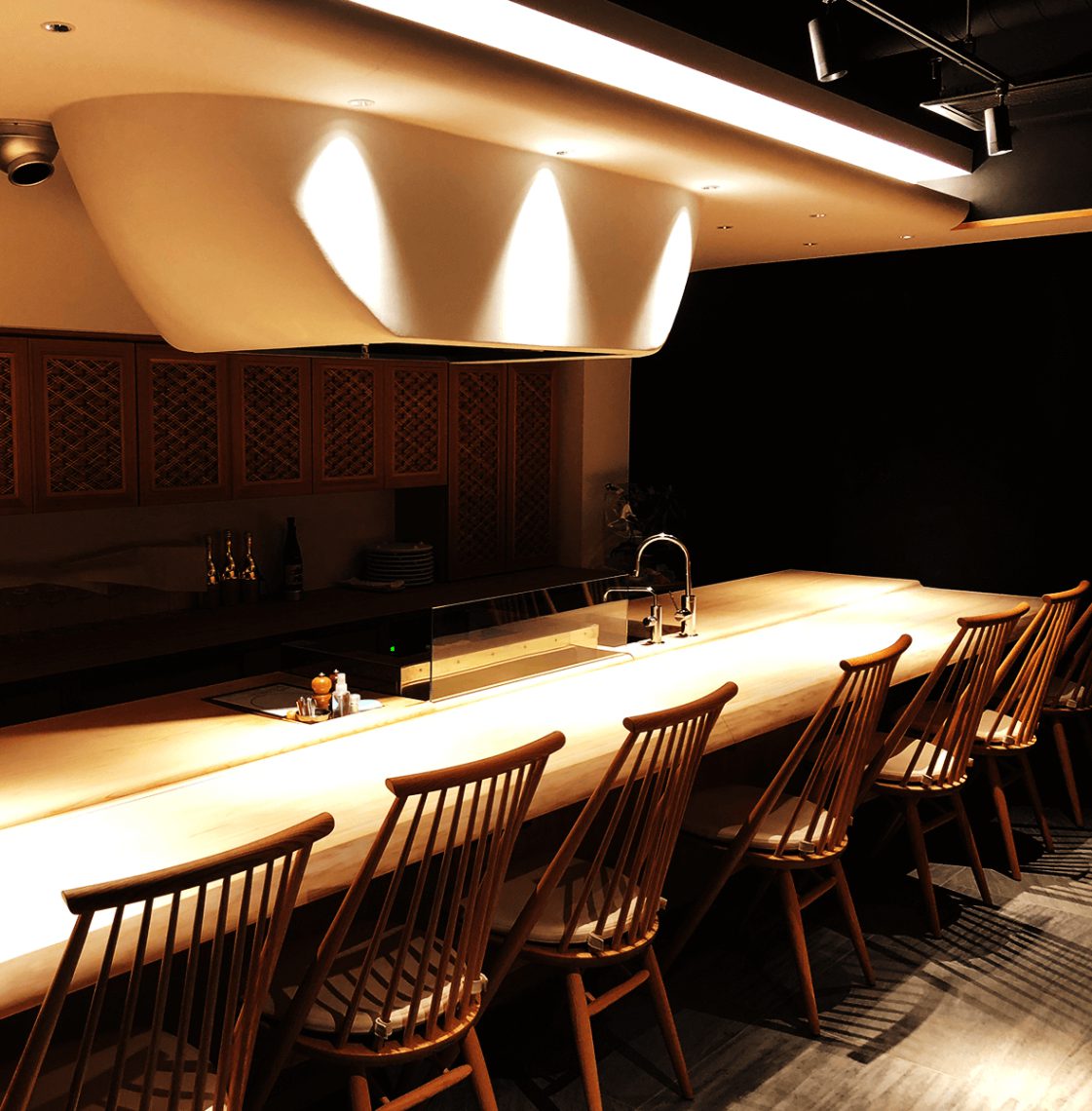 Search
restaurants Nearby