Tempura Kondo

てんぷら 近藤
Tokyo
Tempura
One of the most renowned and distinguished tempura restaurants in Japan. 2 Michelin Stars.
Two Michelin Star gourmet restaurant Tempura Kondo is one of the most renowned and distinguished tempura restaurants in Tokyo. With more than 50 years of professional artisanship, Chef Kondo continues to push culinary boundaries. The restaurant attracts many gourmets, celebrities, heads of states and master chefs from around the globe who are all inspired and awed by the cuisine at Tempura Kondo. 
Tempura Kondo redefines aesthetics, with ingredients feeling entirely different upon first sight. 
The owner says that it is essential to maximize the potential and taste of every ingredient, including the "umami" of the batter, so that the luxurious flavors of the cuisine can be tasted fully. 
At Tempura Kondo, you'll find exciting innovation, yet perfection in simplicity. While reservations can be difficult to make due to its popularity, Tempura Kondo is definitely worth the trouble, even if you have to plan a special trip to Tokyo. 
Address
5-5-13 Ginza, Chuo, Tokyo
Business hours
Lunch: 12:00 p.m or 1:30 p.m.
Dinner : 5:00 p.m. to 8:30 p.m.
Closed
Sundays
Directions
Approx 3 minute walk from Ginza Station (Tokyo Metro Subway).
Telephone
+81-3-5568-0923
Price
【Lunch Courses】

・菫 Sumire ¥8,800
- Tempura (Shrimp x 2, Fish x 3, Vegetable x 4)
- Rice
- Pickled Vegetables
- Miso Soup
- Fruit

・椿 Tsubaki ¥12,100
- Tempura (Shrimp x 2、Fish x 3、Vegetable x 5)
- One of the 3 choices below:
1. Tendon: Kakiage Tempura (mixed vegetable tempura) served over a bowl rice.
2. Tencha: Kakiage Tempura served over a bowl of rice, with Japanese tea (to pour over rice) and pickles.
3. Kakiage Tempura and rice served separately, along with miso soup and pickles.
-Fruit

【Dinner Courses】

・藤 Fuji ¥14,300
・楓 Kaede ¥18,700
・蓬 Yomogi ¥23,100

※ Kaede and Yomogi include one small side dish and sashimi. Please note that the number of shrimp, fish, and vegetables may vary.


※Prices include the 10% consumption tax.
Service Charge
Additional 10% service charge required
Seating
25 Counter Seats
Smoking
Prohibited
Children
Children over 12 years old who can eat an adult course are allowed
Wi-Fi
None
Language
None
Parking
None (please use nearby coin-operated parking).
Dresscode
No dress code enforced. However, we ask that no overly casual wear is worn (shorts, t-shirts, sandals, etc. ).
Payment method
Please fill out the reservation form on this website.

※ Advance payment for courses required to make a reservation.
※ Any additional orders that you make for food or drink at the restaurant are to be paid for at the restaurant after your meal.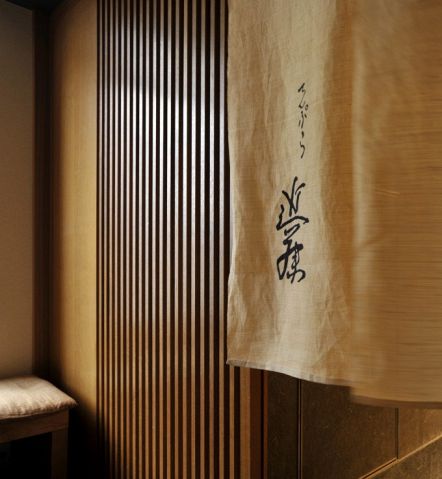 5-5-13 Ginza, Chuo, Tokyo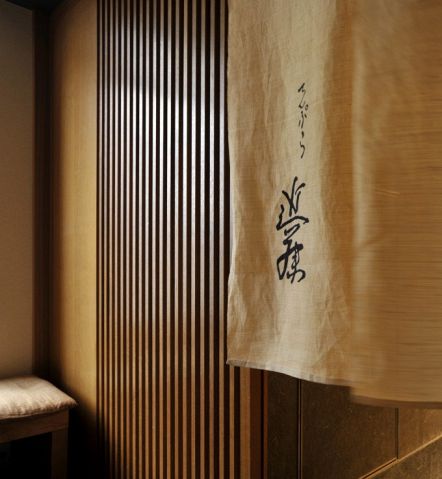 Search
restaurants Nearby