Tempura Endo Yasaka

天ぷら圓堂 八坂
Kyoto
Tempura
"Yasaka Endo". The renowned Tempura establishment which was originally founded as a teahouse over a century ago.
Located directly in front of Kenninji Temple in Gion Kyoto, with the famous Yasaka Pagoda in front, Tempura Endo Yasaka is composed of three traditional Japanese sukiya-zukuri buildings. It was established over a century ago during the Meiji Era as a teahouse where Geisha and Maiko performers would entertain guests.
The atmosphere at Tempura Endo Yasaka has been preserved to this day in which guests can relive the experience and fully enjoy their time and the one-of-a-kind hospitality found in Kyoto. As guests walk down the cobblestone-paved street, they are kindly greeted by kimono-clad staff, and can enjoy the traditional ambiance of Kyoto at one of Tempura Endo's locations "Main Branch", "South Branch" and "West Branch." Both solo guests and larger groups are welcome. OKAZAKI-TEI, Tempura Endo Yasaka's sister restaurant, especially welcomes larger groups arriving by bus.
Tempura Endo Yasaka prepares local Kyoto vegetables and fresh seafood with techniques which create wonderfully light and delicious tempura. Currently attracting lots of attention and highly sought after for reservations, guests at Tempura Endo Yasaka will feel they are transported to ancient Kyoto where they can enjoy exquisite tempura in an elegant atmosphere.
Address
566 Komatsu-cho, Higashiyama-ku, Kyoto Japan
Business hours
Lunch: 11:00 a.m. to 3:30 p.m.(Last order 2:30 p.m.)
Dinner: 5:00 p.m. to 9:30 p.m. (Last order 8:30 p.m.)
Closed
Open 365 days a year
Directions
10 minute walk from Kawaramachi Station on the Hankyu Kyoto Line.
10 minute walk from Shijō Station on the Keihan Main Line.

Located in front of Kenninji Temple.
Price
【Lunch】
Aoi Course ¥7,700 (¥8,470)
Gion Course ¥11,000 (¥12,100)

【Dinner】
Tempura Zukushi Rokuhara Course
¥18,700 (¥20,570)

Tempura Zukushi Yasaka Course
¥22,000 (¥24,200)

Tempura Kaiseki Kiyomizu Course
¥22,000 (¥24,200)

Tempura Kaiseki Higashiyama Course
¥33,000 (¥36,300)

Omakase Course
¥44,000 (¥48,400)
Service Charge
・10% seating charge required for counter seating
・15% seating charge required for private room seating
(Either seating charge will be added to the payment invoice)
Seating
180 seats

Counter Seating
Private Room
Smoking
Prohibited
Children
Children under 7 not permitted.
Children 7 or order that can eat an adult's course welcome.
Wi-Fi
None
Language
None
Parking
None
Dresscode
Casual wear allowed. Please refrain from the wearing of strong perfume or cologne.
Payment method
Please fill out the reservation form on this website.
※Advance payment for reserved courses is required.
※Any additional orders that you make for food or drink at the restaurant are to be paid for at the restaurant after your meal.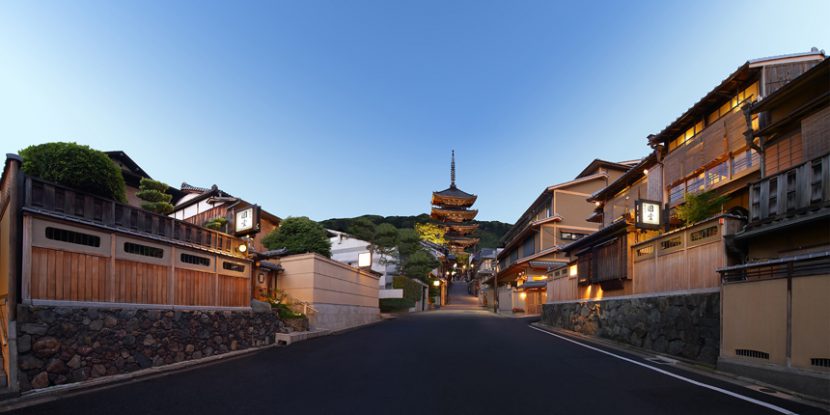 566 Komatsu-cho, Higashiyama-ku, Kyoto Japan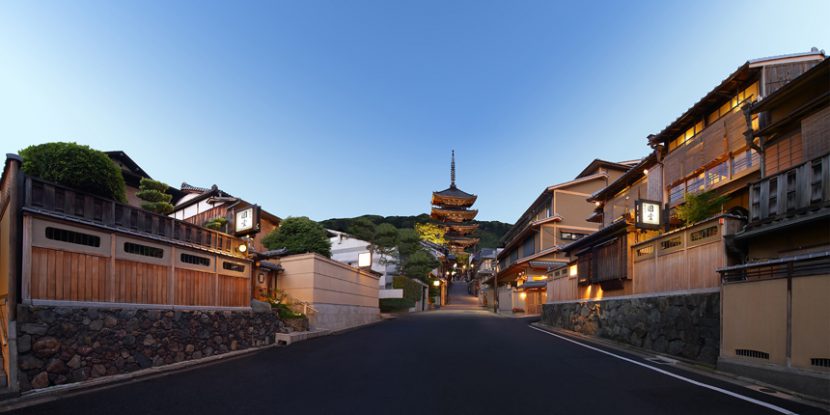 Search
restaurants Nearby