Nanzenji Sando Kikusui

南禅寺参道 菊水
Kyoto
Japanese Cuisine
The inimitable culture of Kyoto is one that has been passed down over many countless years. Kikusui is a place that embodies that culture in its Japanese architecture, cuisine and Japanese garden that transforms with each of the four seasons.
There are five guest rooms exclusively available for lodging. Guests may enjoy exceptional Japanese and Japanese-styled French cuisine while taking in the tranquil view of the garden, in where a private room is located. A completely private and peaceful time in an authentic Japanese atmosphere waits to be experienced. It is our promise that you will find an unforgettable once-in-a-lifetime experience here in the atmosphere of Kikusui where it feels as if time itself has come to a stop.
Address
31, Nanzenji Fukuchicho, Sakyo Ward, Kyoto, Kyoto Prefecture 606-8435
Business hours
11:30 a.m. ~ 10:00 p.m.

Lunch / 11:30 a.m. ~ 2:00 p.m. (Last order)
Cafe / 2:30 p.m. ~ 5:00 p.m. (Reservations required)
Dinner / 5:30 p.m. ~ 10:00 p.m.
(Last order for food 8:00 p.m. / Last order for beverages 9:30 p.m.)
Closed
None
Directions
■ by train Subway Kyoto Station
Take the Kyoto Municipal Subway on the Karasuma Line heading towards the Kyoto International Conference Center and get off at Karasuma Oike Station. Take the Kyoto Municipal Subway on the Tōzai Line to Rokujizō Station. Change trains at Rokujizō Station and take the train to Keage Station where it is a 7- minute walk to Kikusui.

■ by train JR Kyoto Station
Take the JR Tokaido Sanyō Main Line special rapid train heading towards Yasu, get off at Yamashina Station. Change trains and get on the Kyoto Municipal Subway Tōzai Line headed towards Uzumasa Tenjingawa Station and get off at Keage Station. From Keage Station it is a 7-minute walk to Kikusui.

■ by taxi from Kyoto Station
From Kyoto Station (Hachijoguchi) it is approximately a 20-minute taxi ride (costs around 2,000 yen)
Price
Lunch ¥5,500〜
Dinner ¥14,520〜
Service Charge
10% service charge required
Seating
1F 46 seats

◆Private Dining Rooms
KIKU (~16 guests)
YANAGI (2 guests)
SAKURA (~8 guests)

◆Banquet Hall
2F up to 80 guests
Smoking
Prohibited
※Seperate smoking area available
Children
Children are welcome
Wi-Fi
Available only for the staying guests
Language
English
Parking
Parking lot with 5 stalls(Parking available if spot is open)
Dresscode
We kindly request that all guests refrain from wearing beach sandals,sportswear such as training jerseys etc.
Payment method
Please fill out the reservation form on this site.
※Advance payment for reserved courses with PayPal or a credit card is required.
※Any additional orders that you make for food or drink at the restaurant are to be paid for at the restaurant after your meal.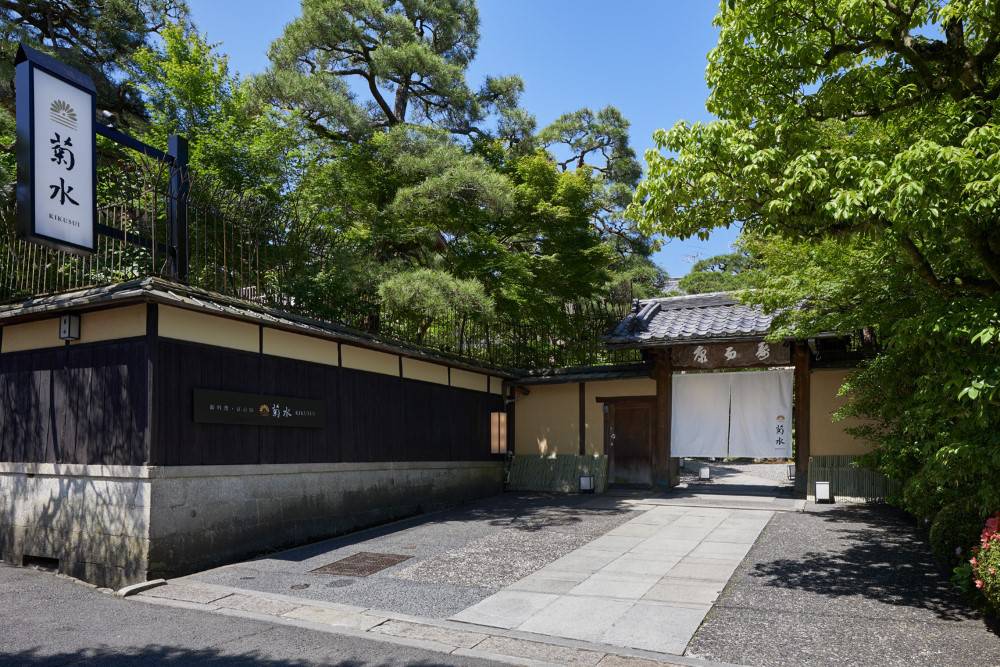 31, Nanzenji Fukuchicho, Sakyo Ward, Kyoto, Kyoto Prefecture 606-8435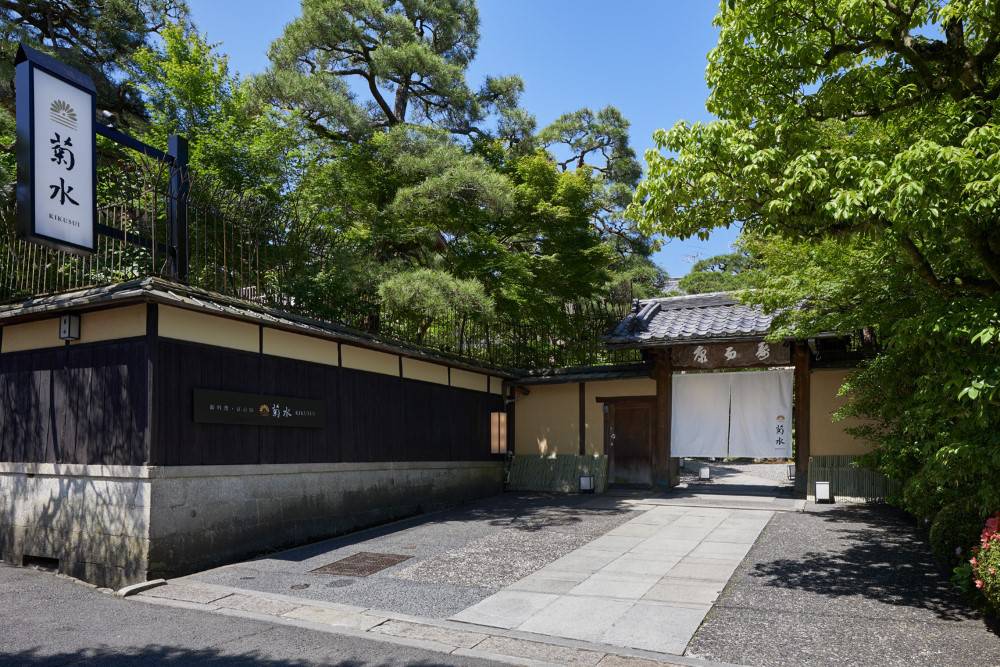 Search
restaurants Nearby