A Warm Relaxing Atmoshpere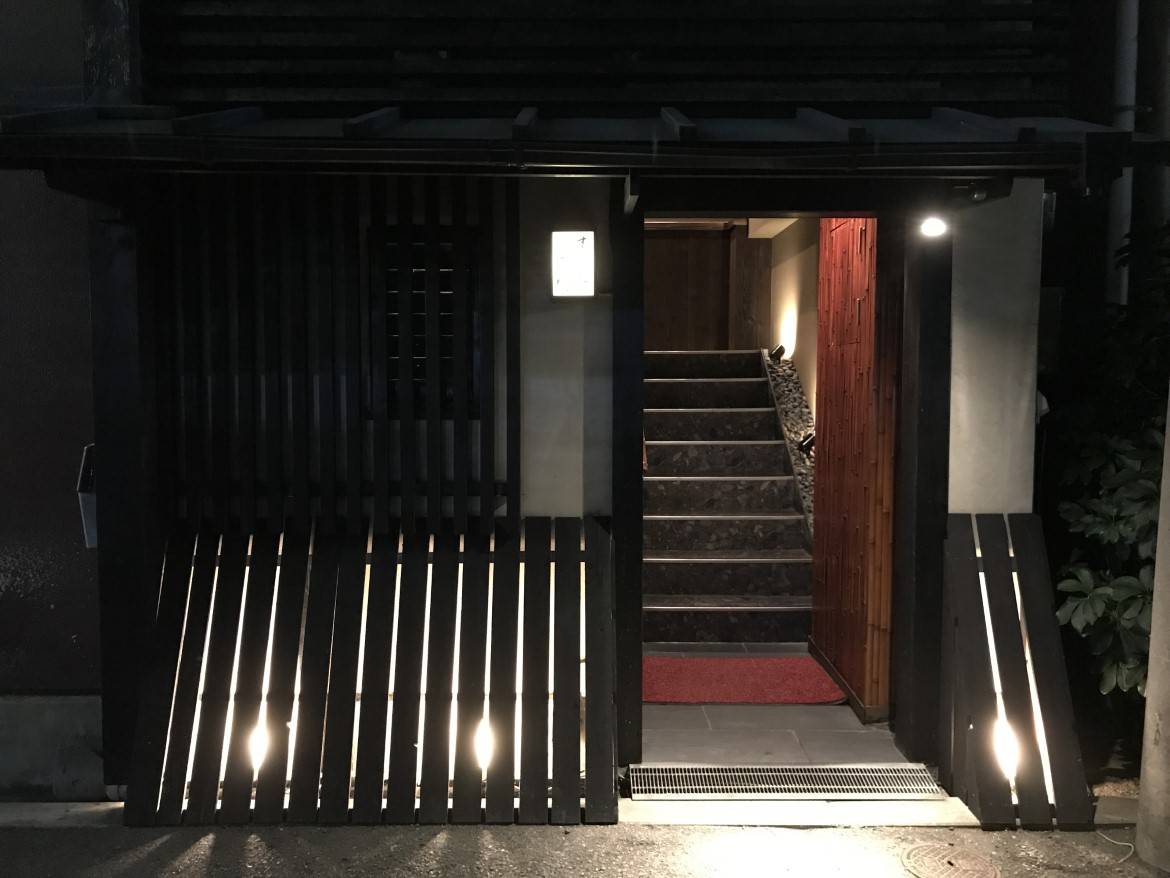 For those that know of Kyobashi in Osaka, they may probably imagine a lively town full of drinking establishments with a "downtown" atomsphere.  
Personally I actually frequent the bars in Kyobashi, therefore I was wondering where Sushi Hirokawa was located within all these lively bars. After passing through the arcade near the station and down a small alley, I was able to find Sushi Hirokawa. There is a dark colored entrance gently illuminated with lights and a staircase going to the second floor. I made my way up. 
After entering the restaurant I found that there one L-shaped counter with seats, and a very clean and exquisite feel to it. They interior was brightly lit and they welcomed me in. 
A good view of the chefs at work
At the counter seating, we got a good view of these craftsmen at work. They carefully prepared each dish in front of us. We had a really great time enjoying the Japanese sake and sushi, and watching the creations unfold as every dish was meticulously prepared.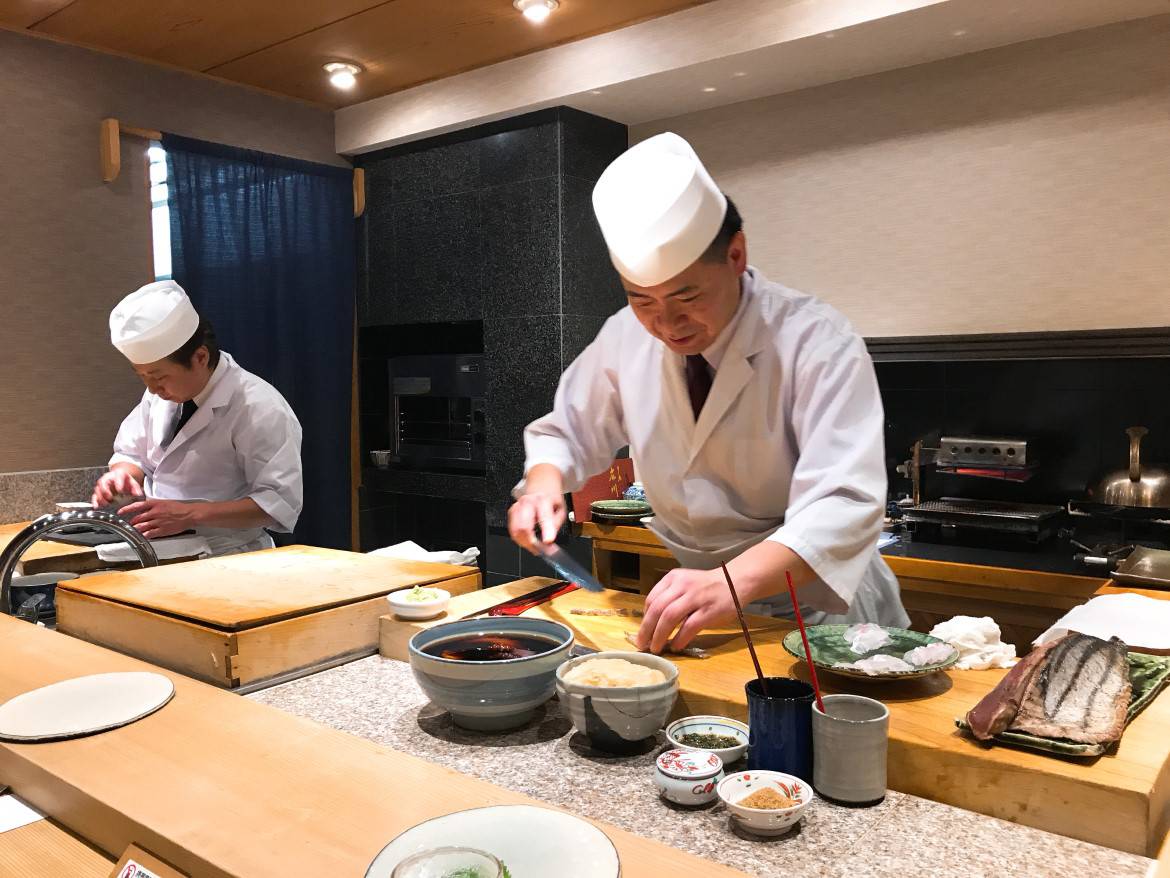 I watched as the chef Mr. Hirotsugu Morioka carefully sliced the fish, in complete concentration.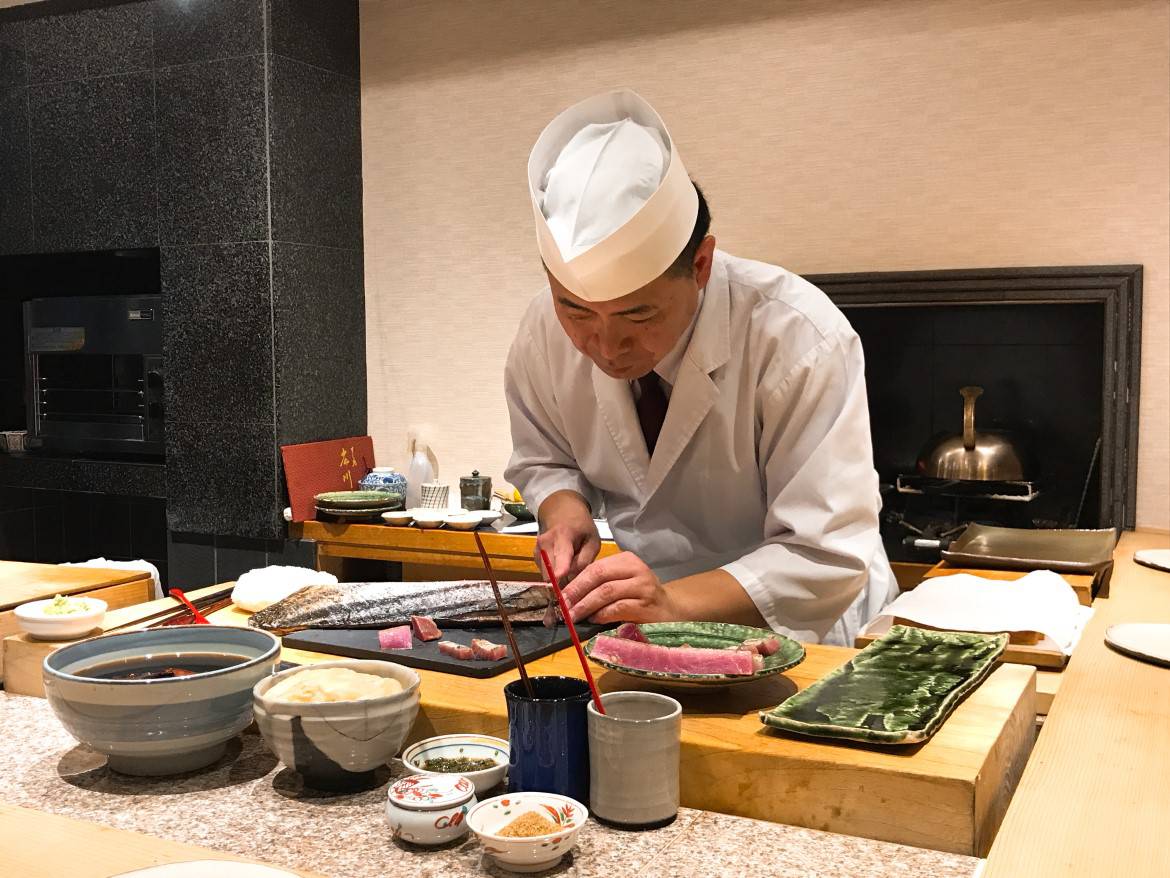 Sashimi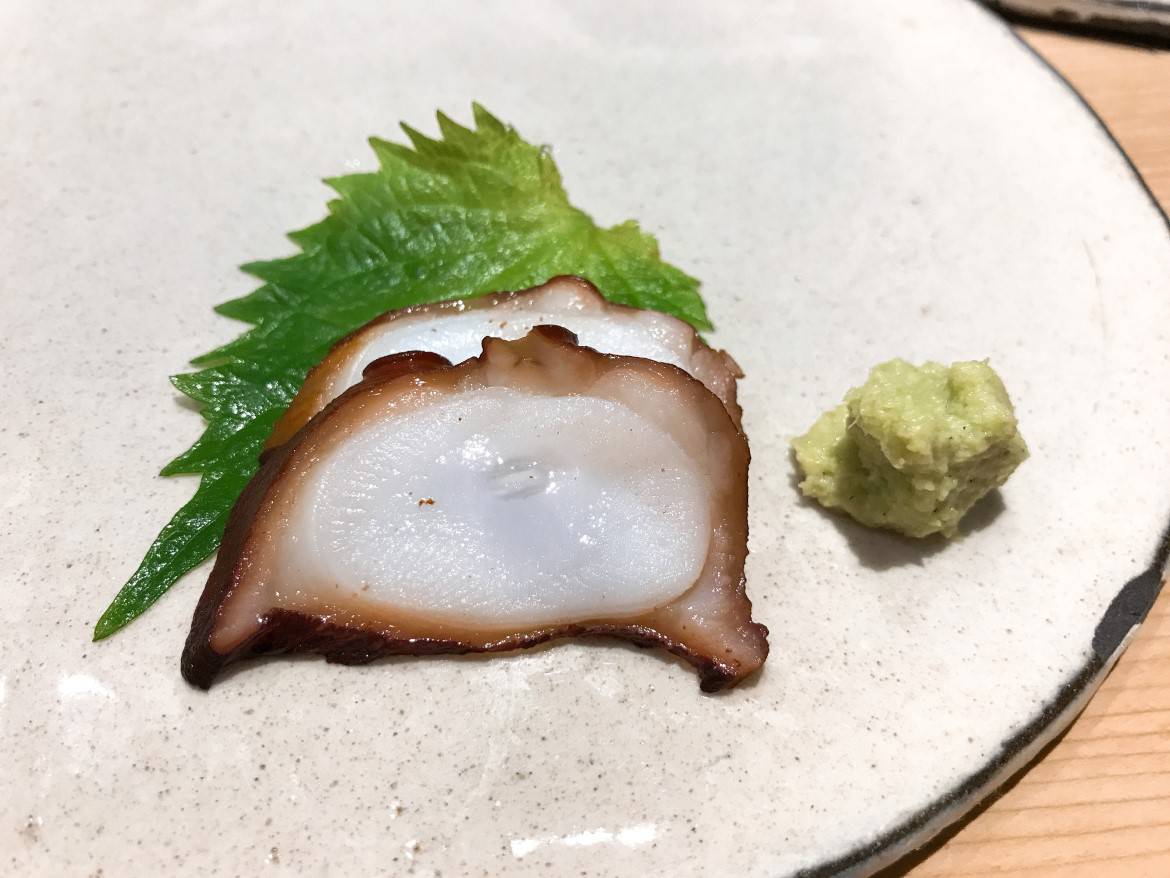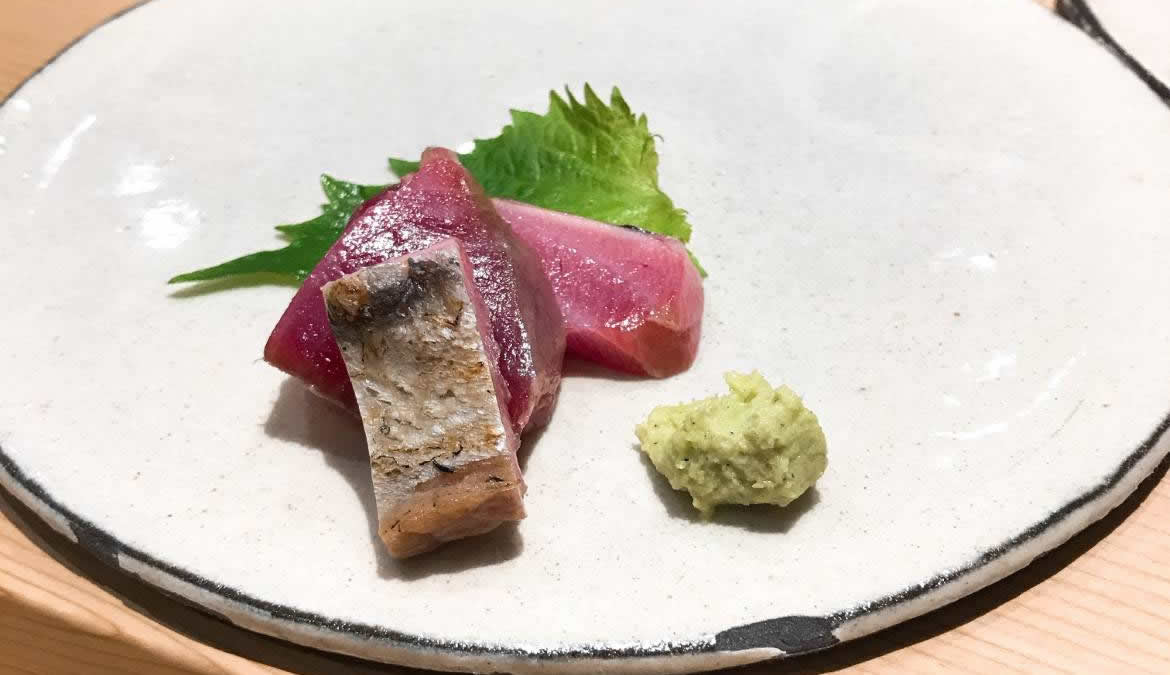 Grilled Dishes and Appetizers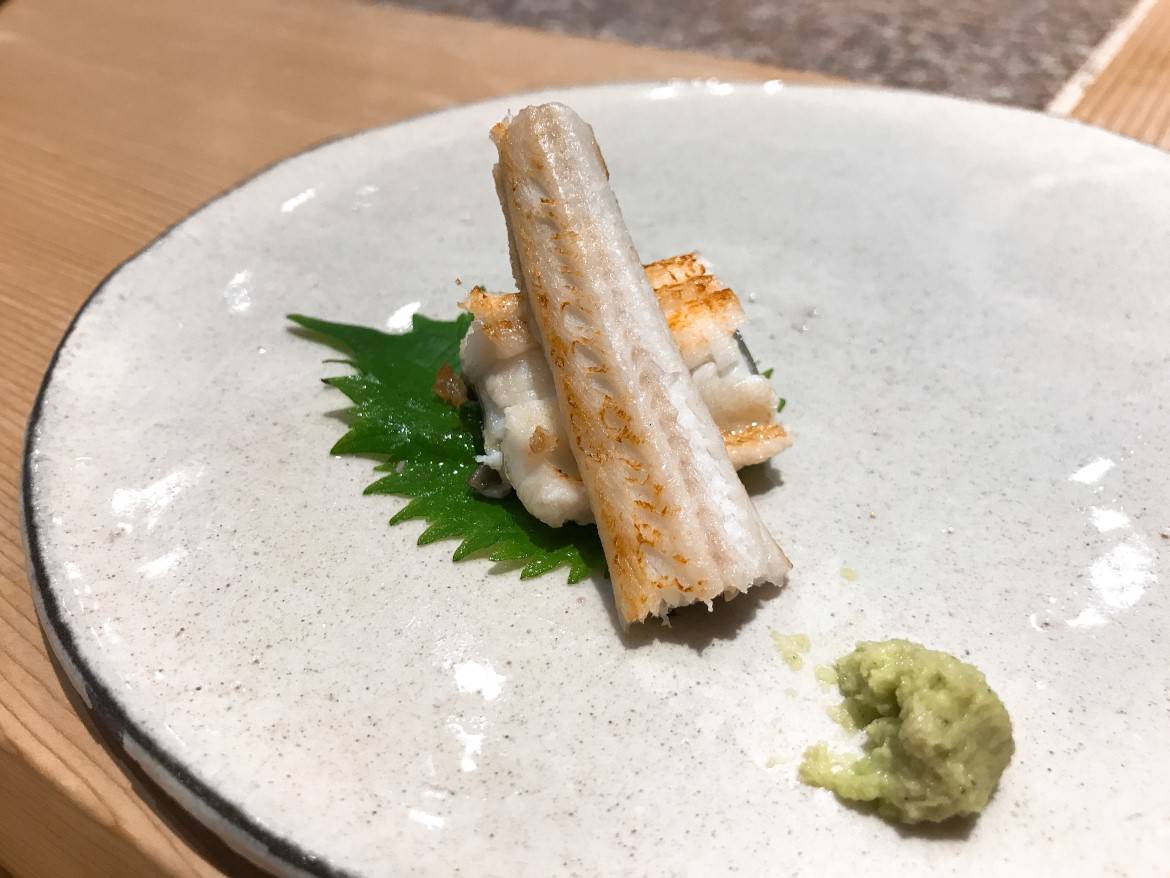 Grilled Anago (Conger eel)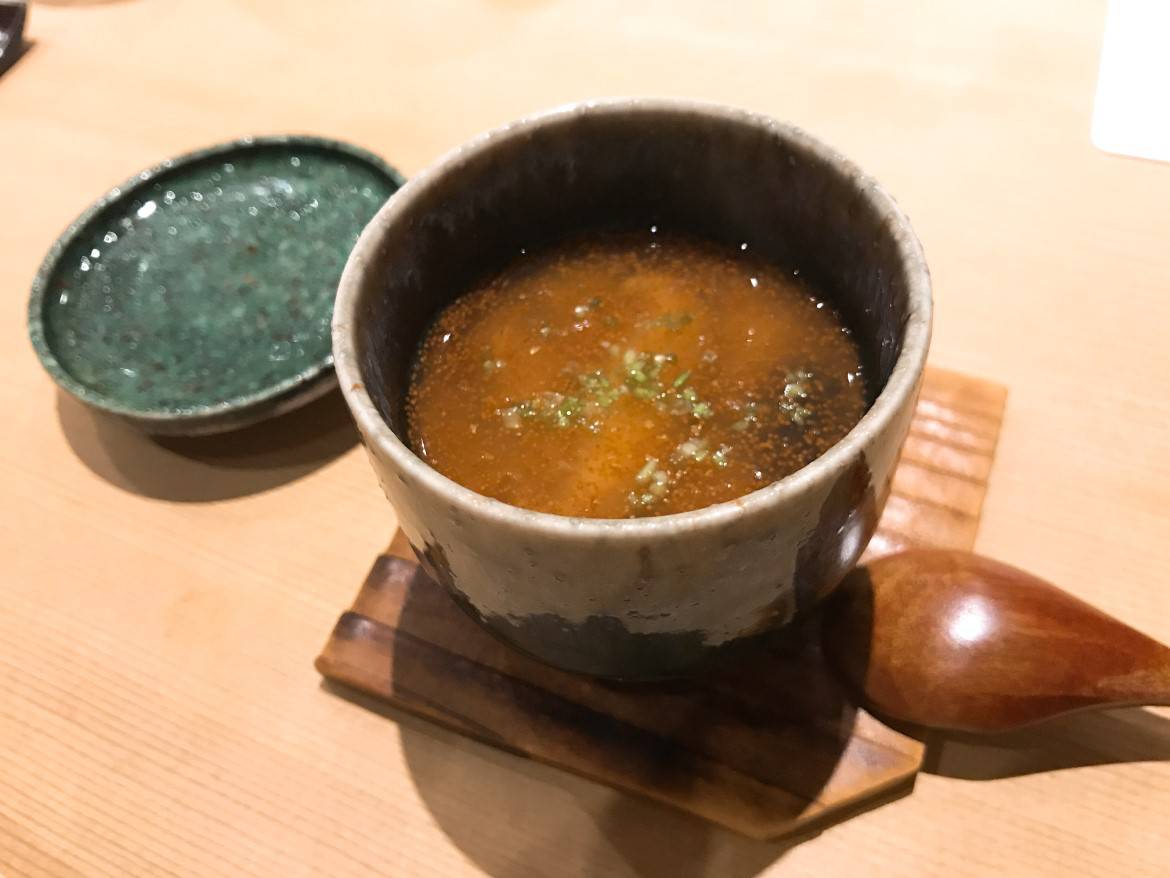 Chawanmushi (Egg custard)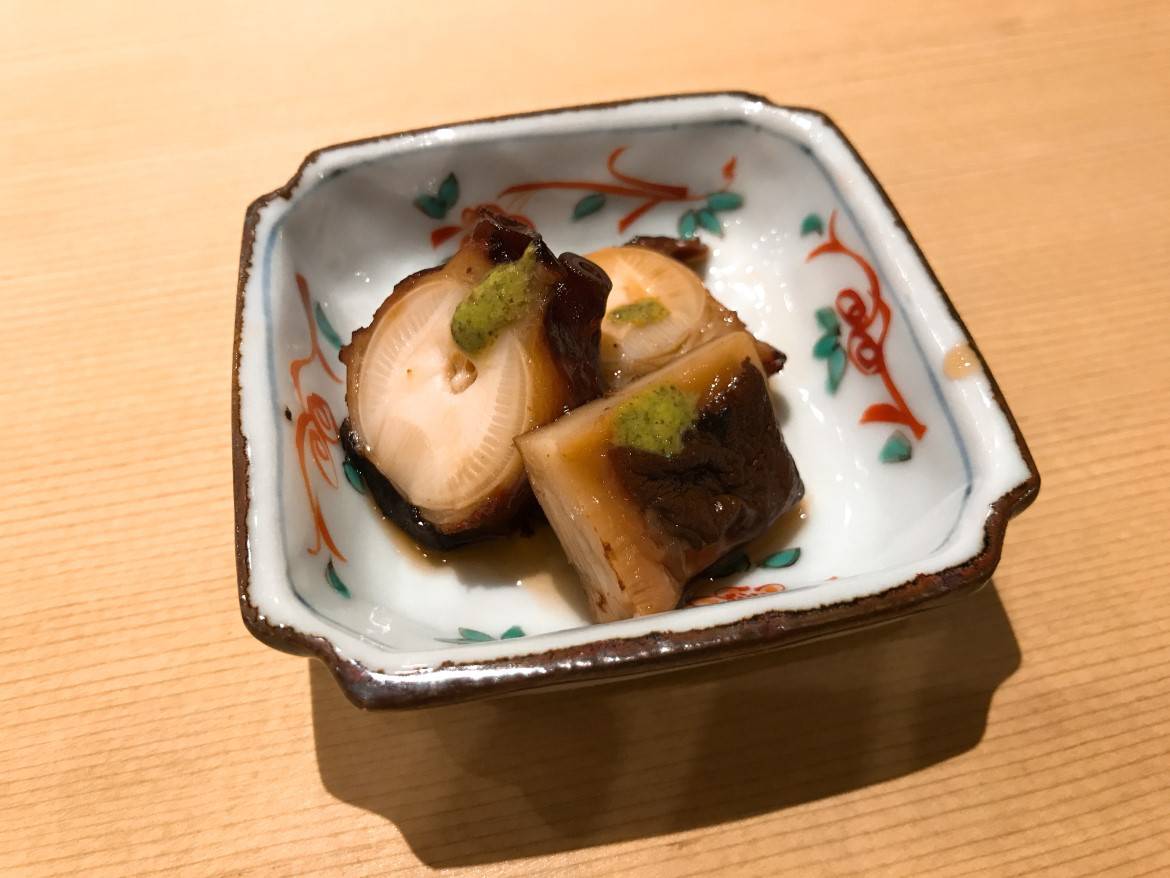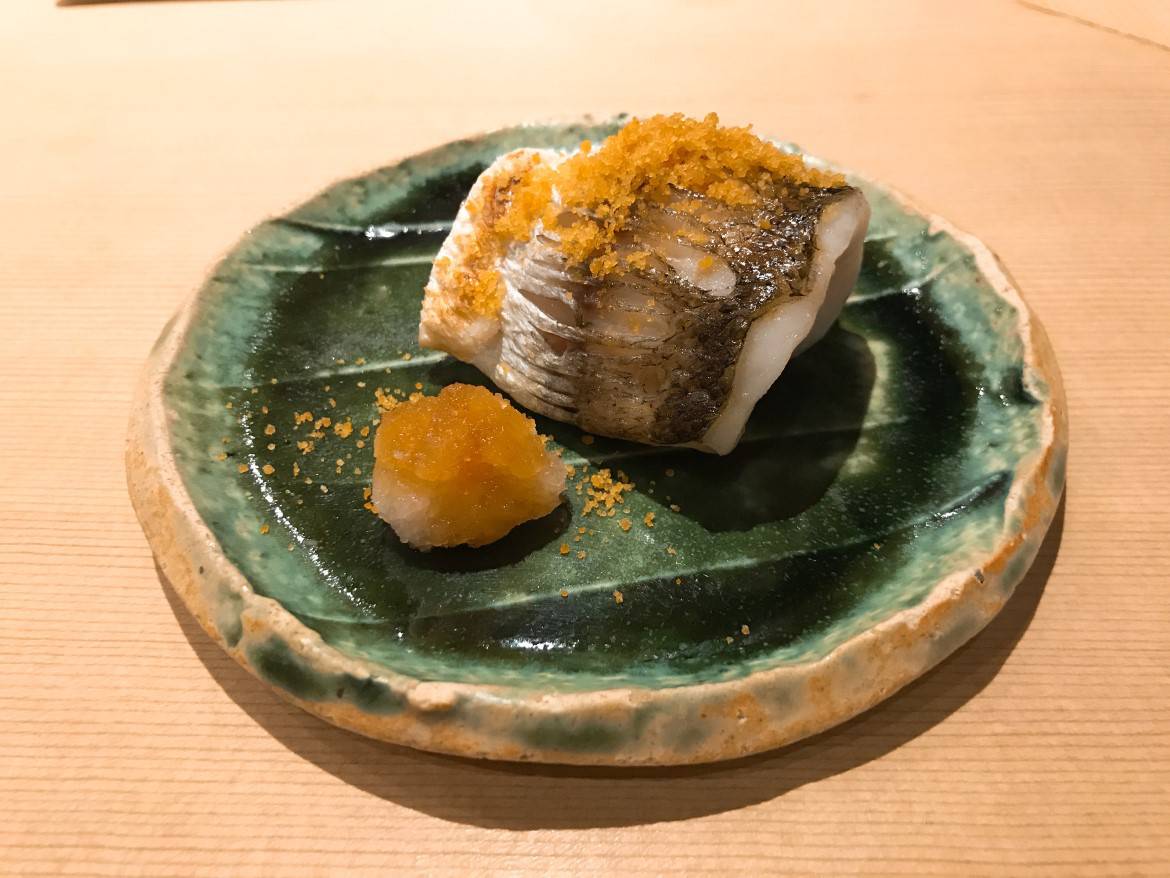 Spanish mackerel sprinkled with Dried Mullet Roe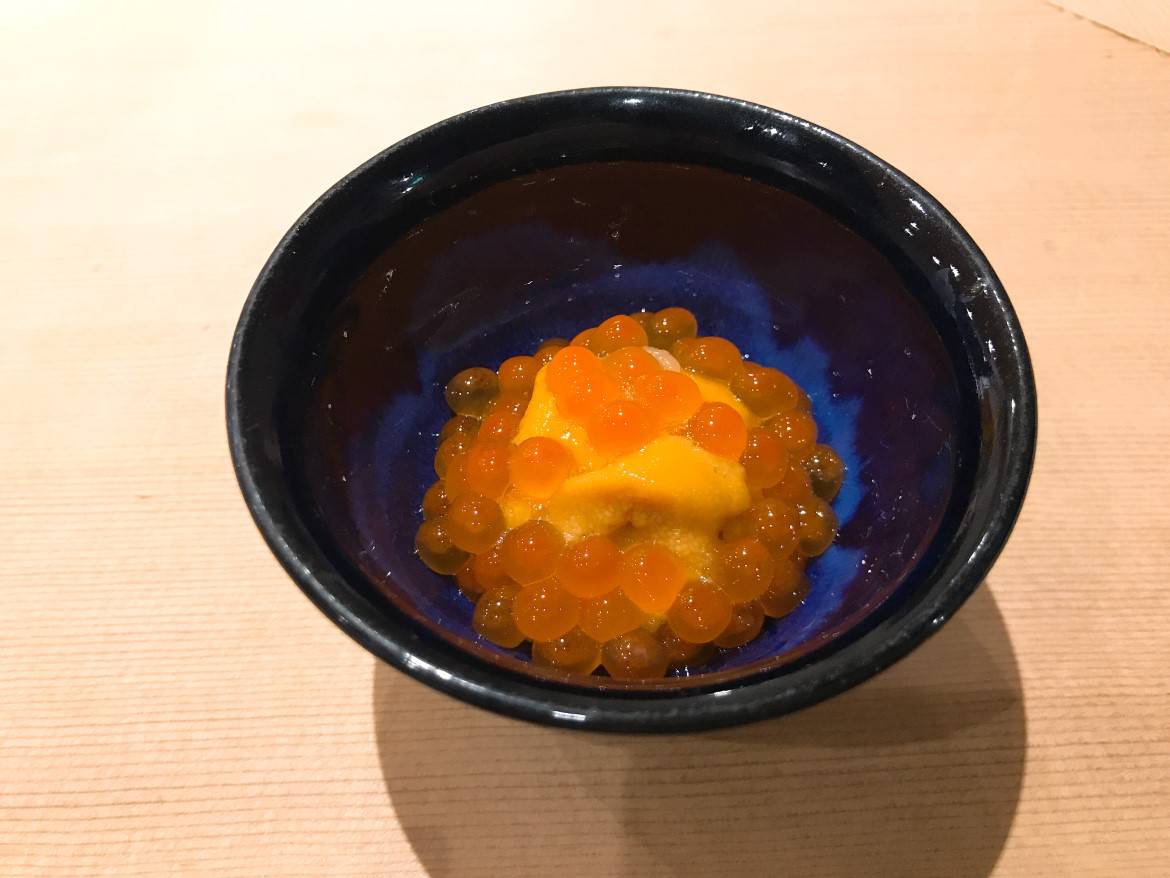 Mini -bowl of uni and ikura (sea urchin and salmon roe)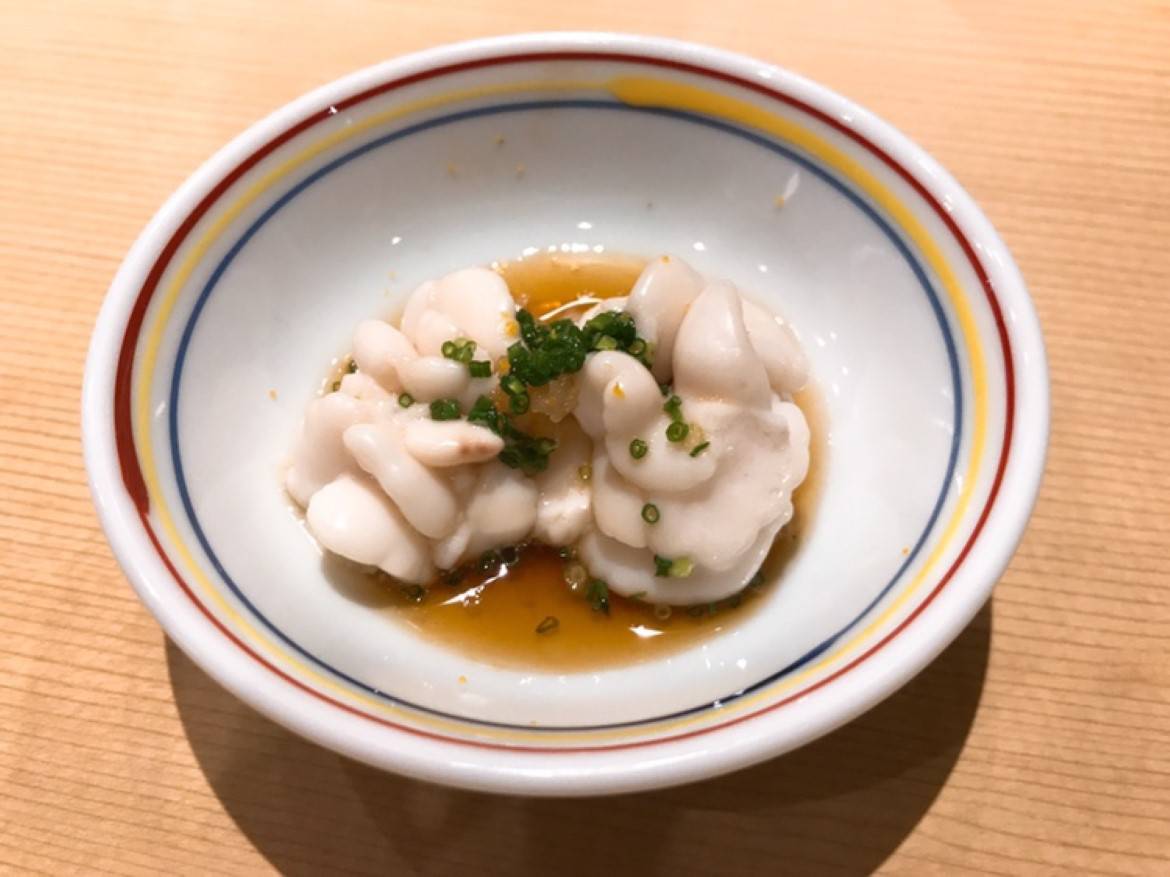 Shirako (Milt) 
After having the Mini-bowl of uni and ikura (sea urchin and salmon roe) I actually wanted seconds and had me eagerly anticipating what awaited us next. 
The creamy shirako was so good, I didn't want it to end. 
Although everything was really delicious, the katsuo sashimi really surprised me at how good it was. Even though I've had it many times before, this one was completely different. 
These experiences of "discovering" and experiencing something for the first time (even though you had it many times before) is a such fun experience. 
Nigiri Sushi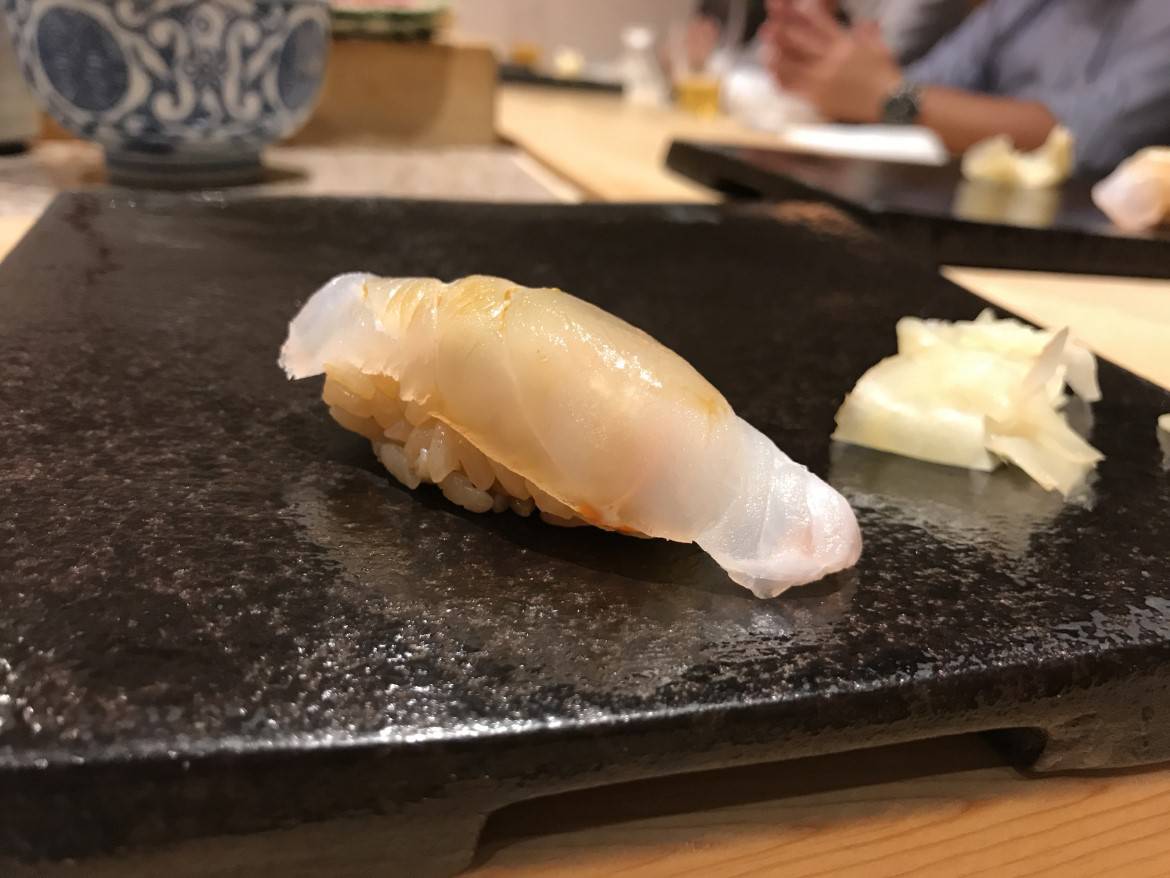 Amadai with Konbu (Tilefish with kelp)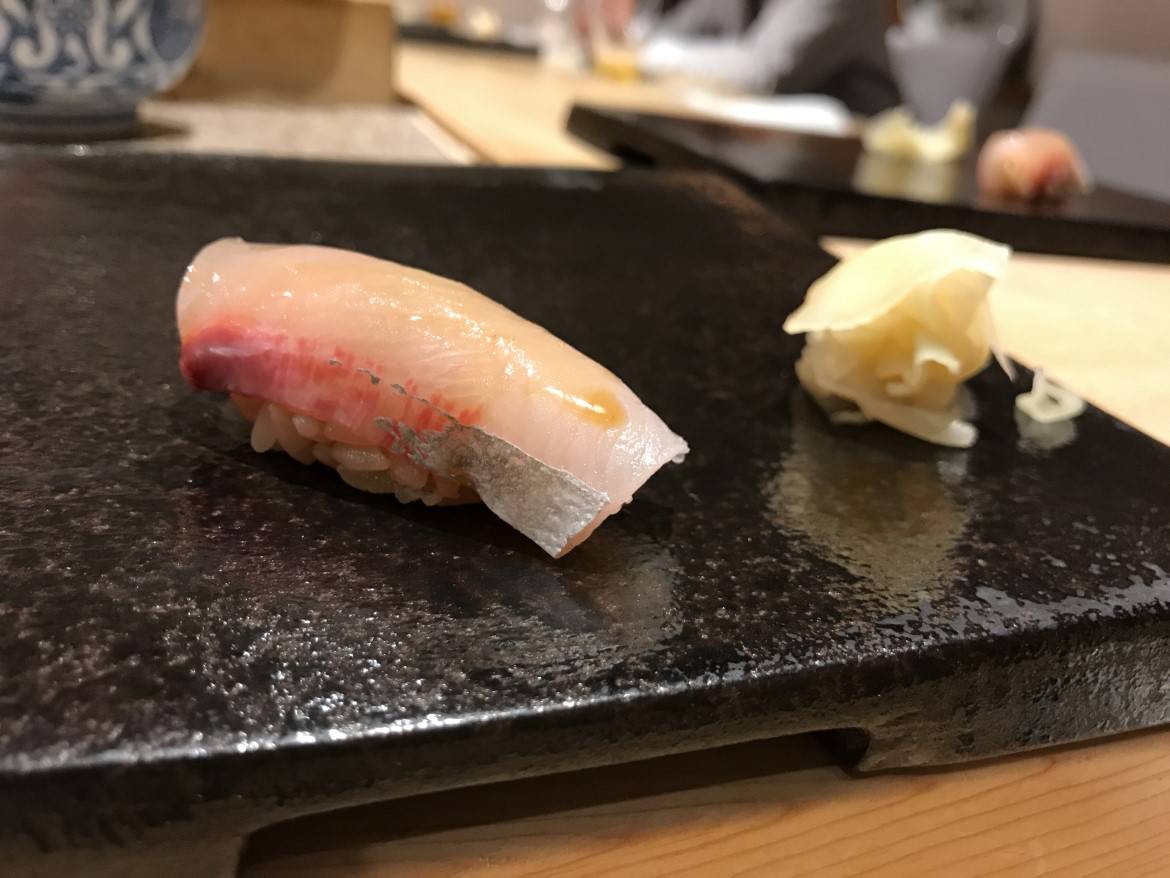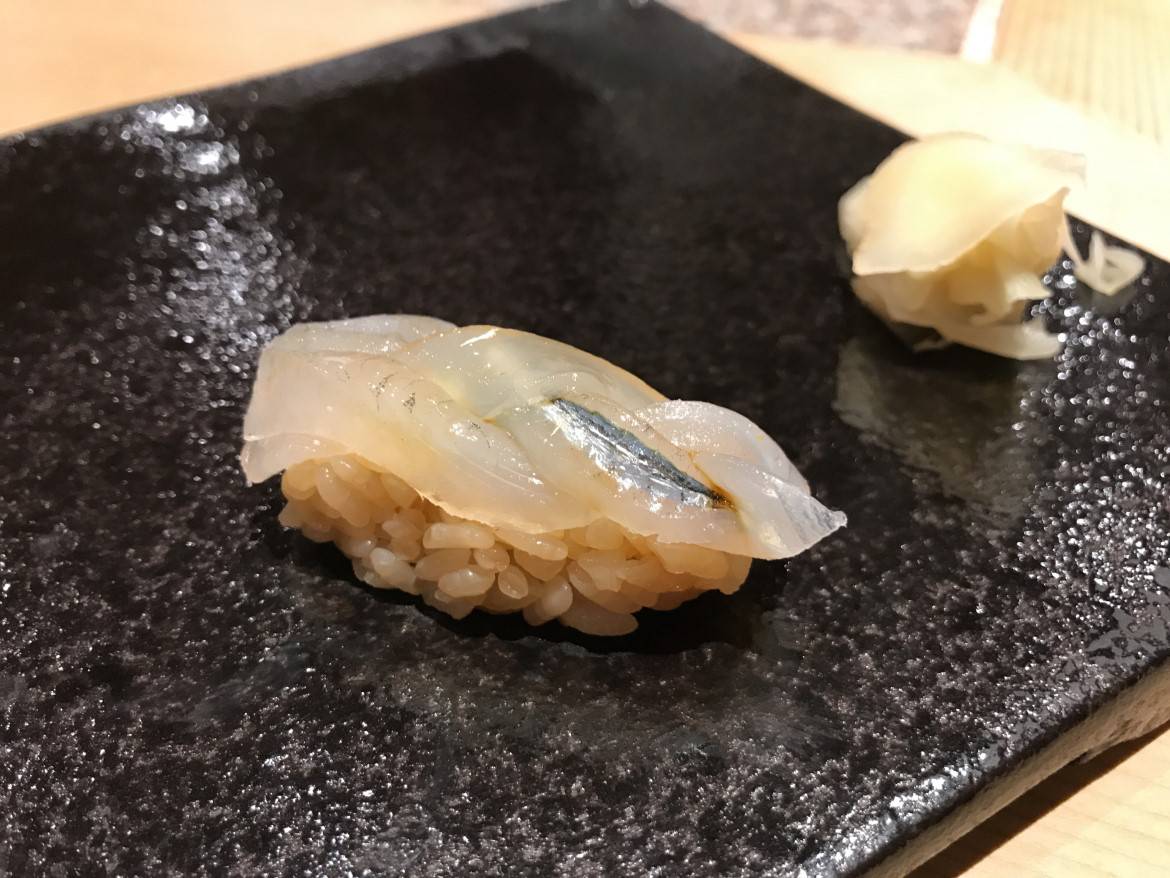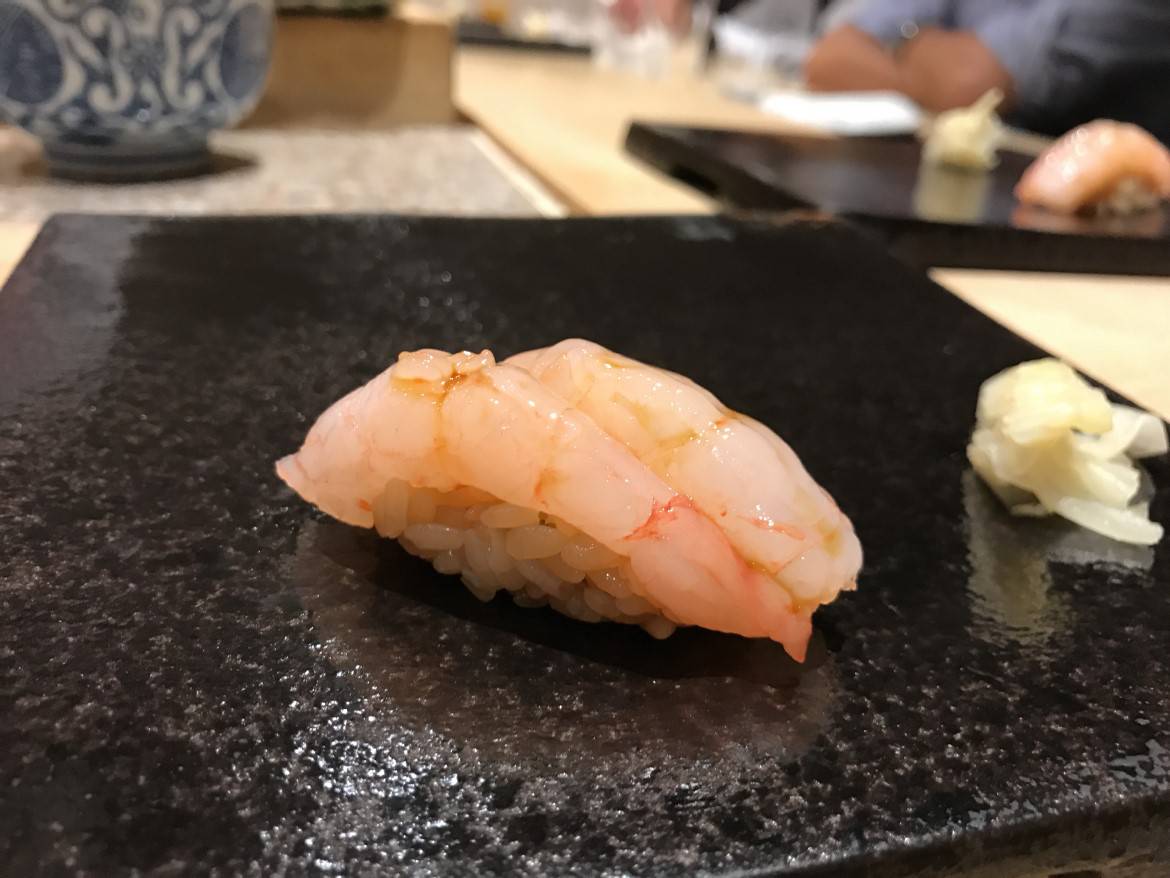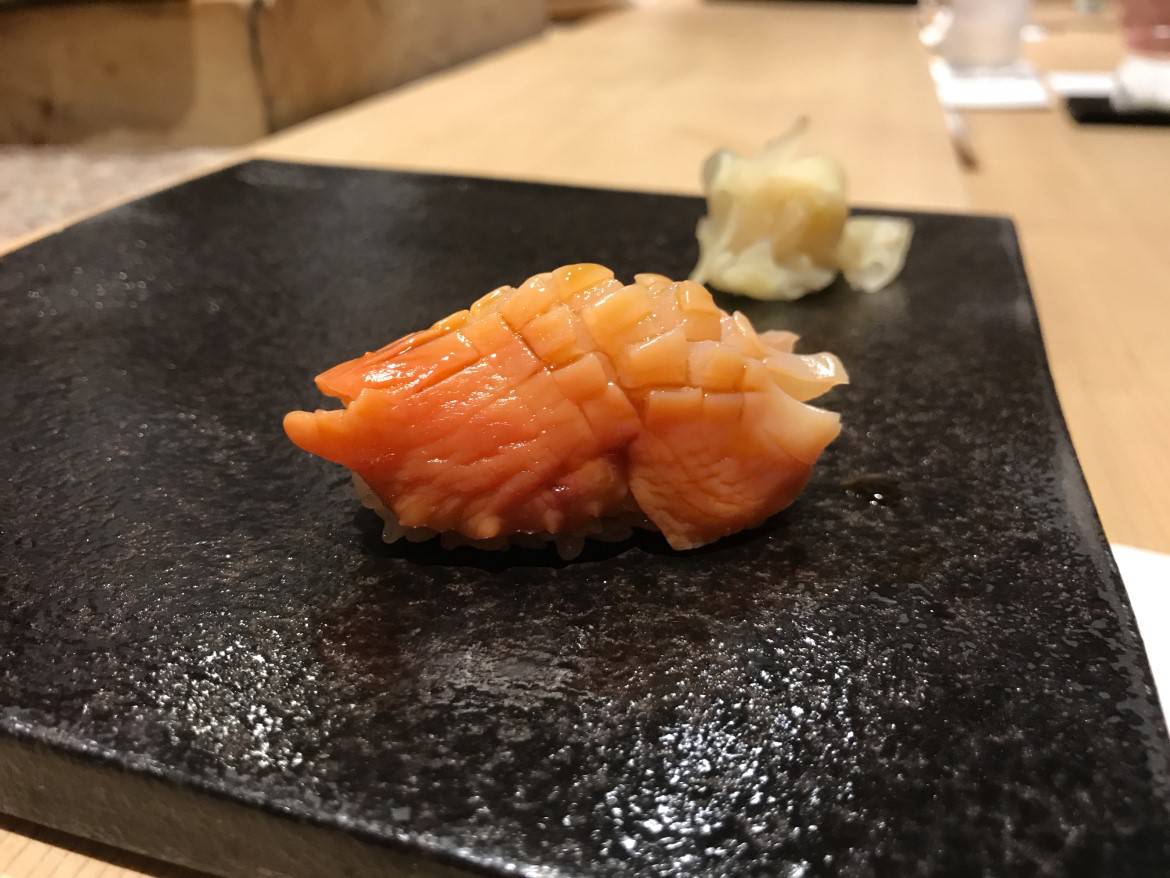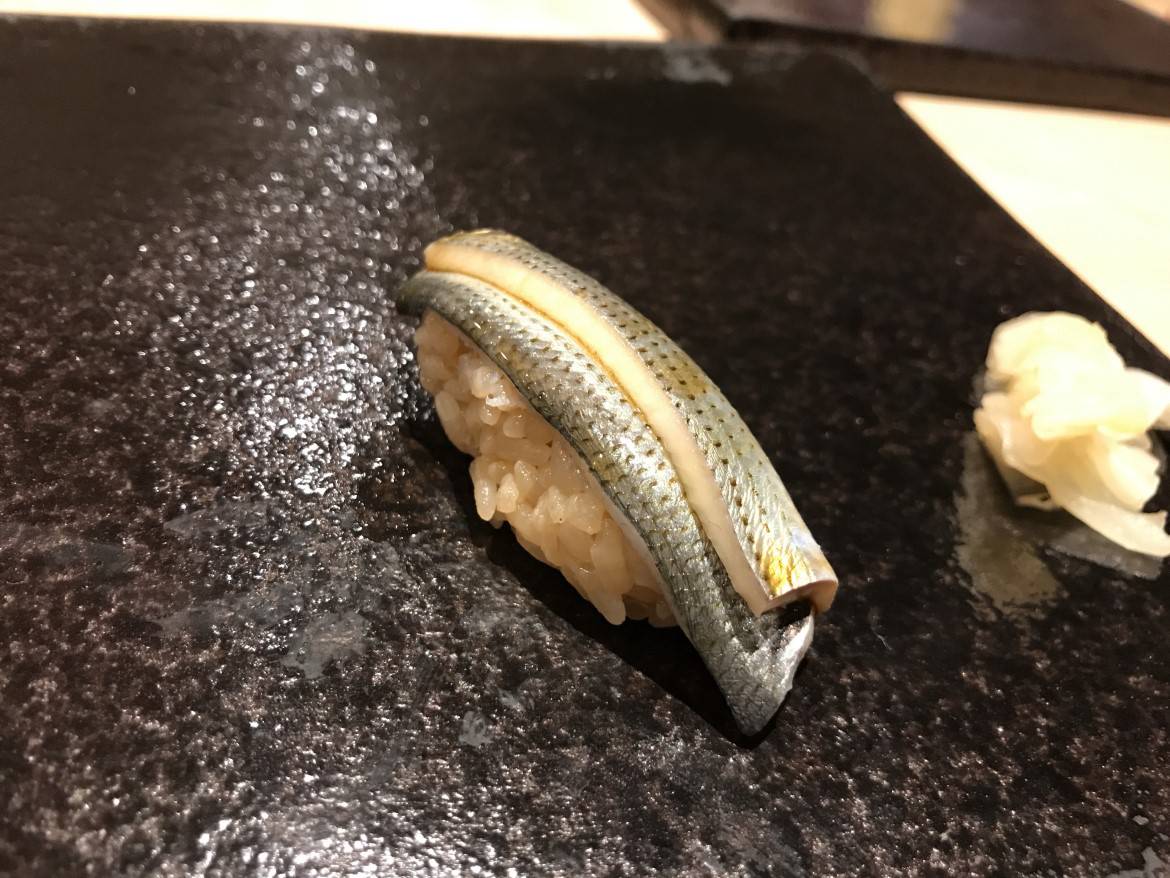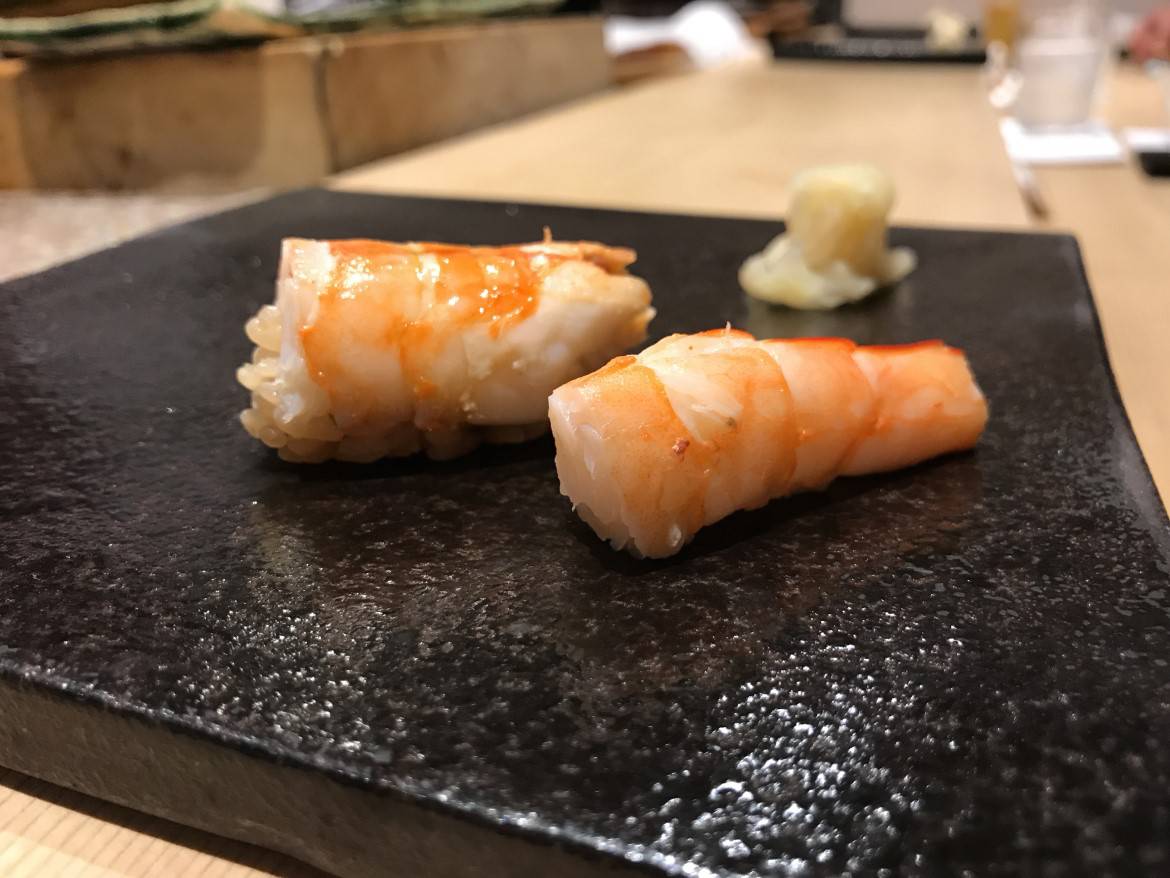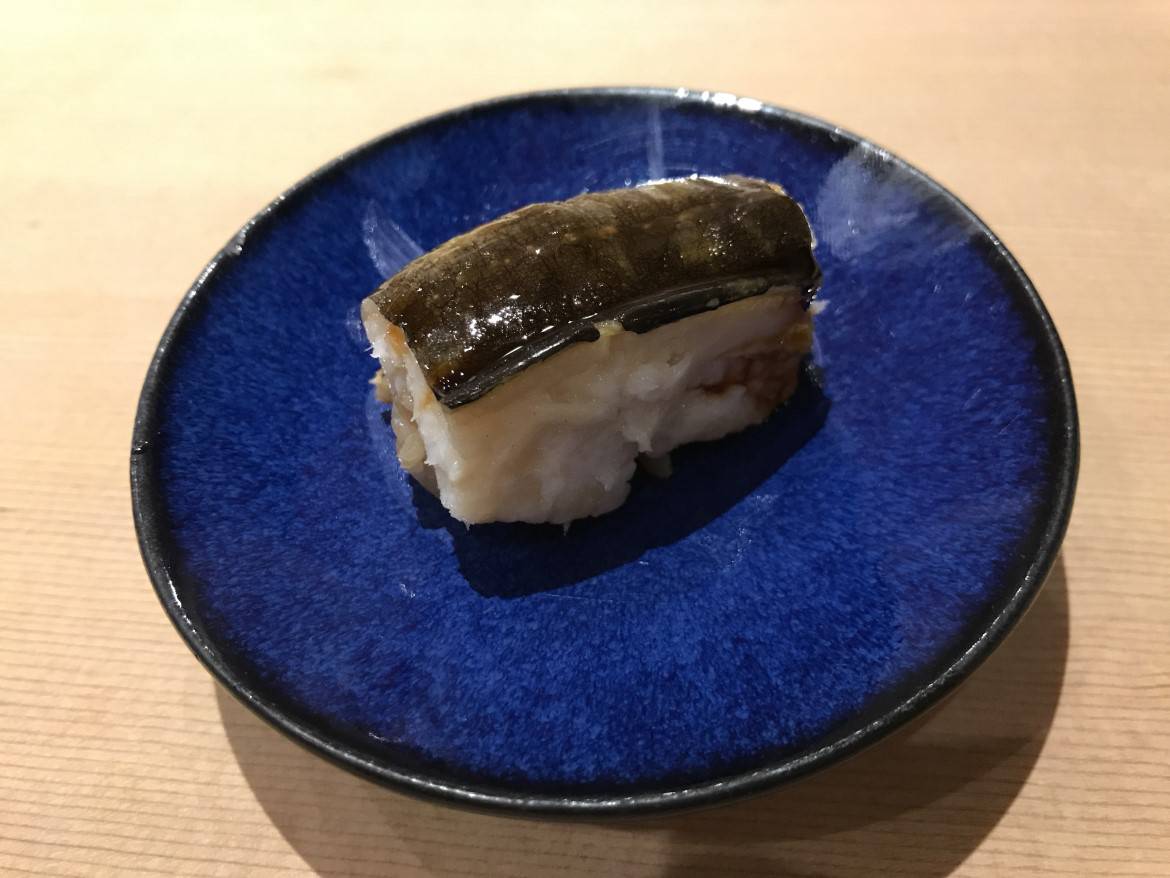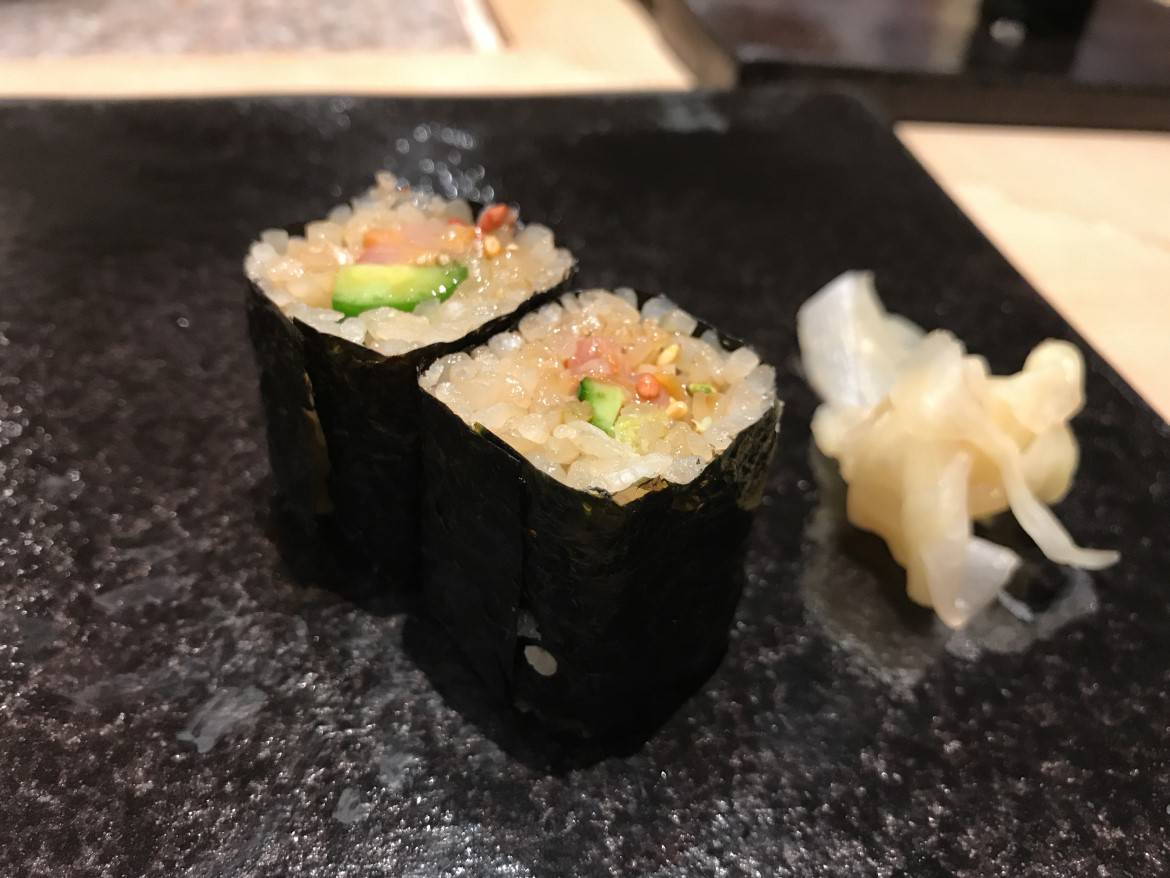 Ark Shell with Cucumber Sushi Roll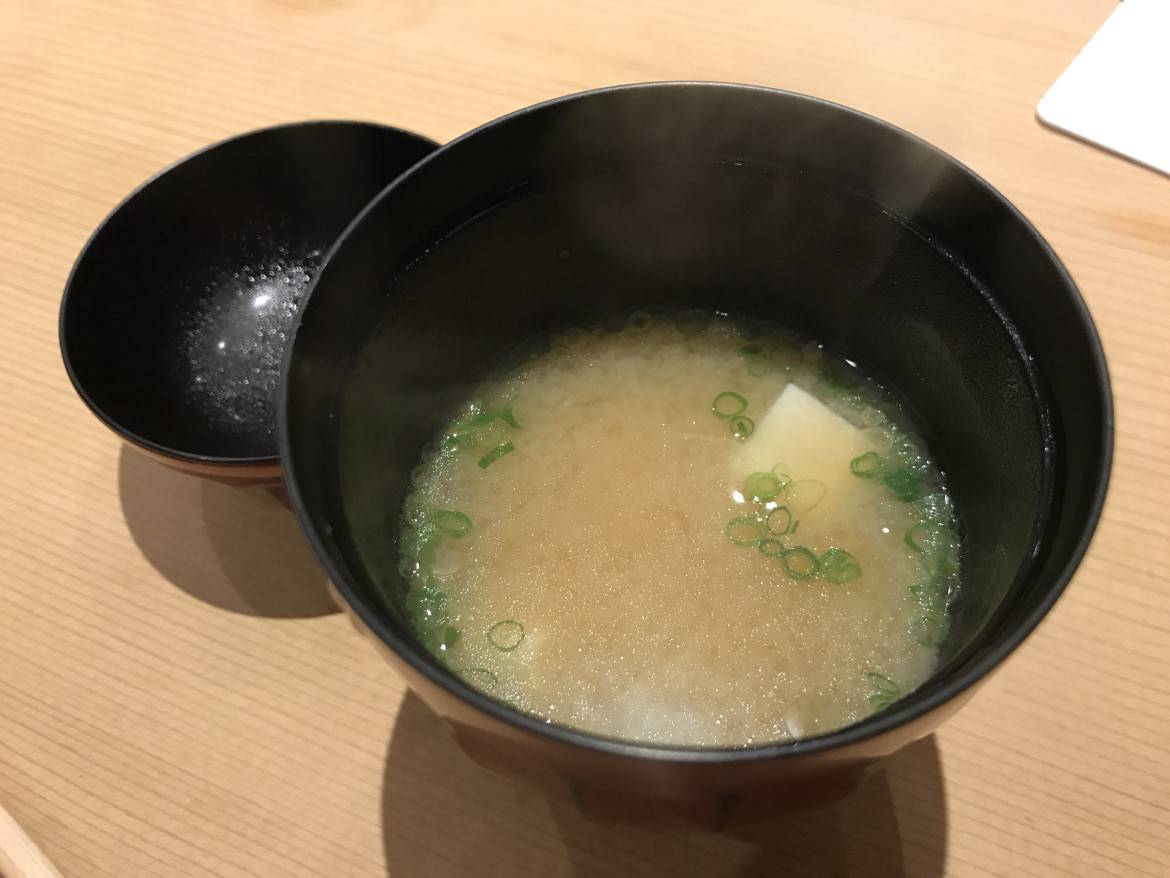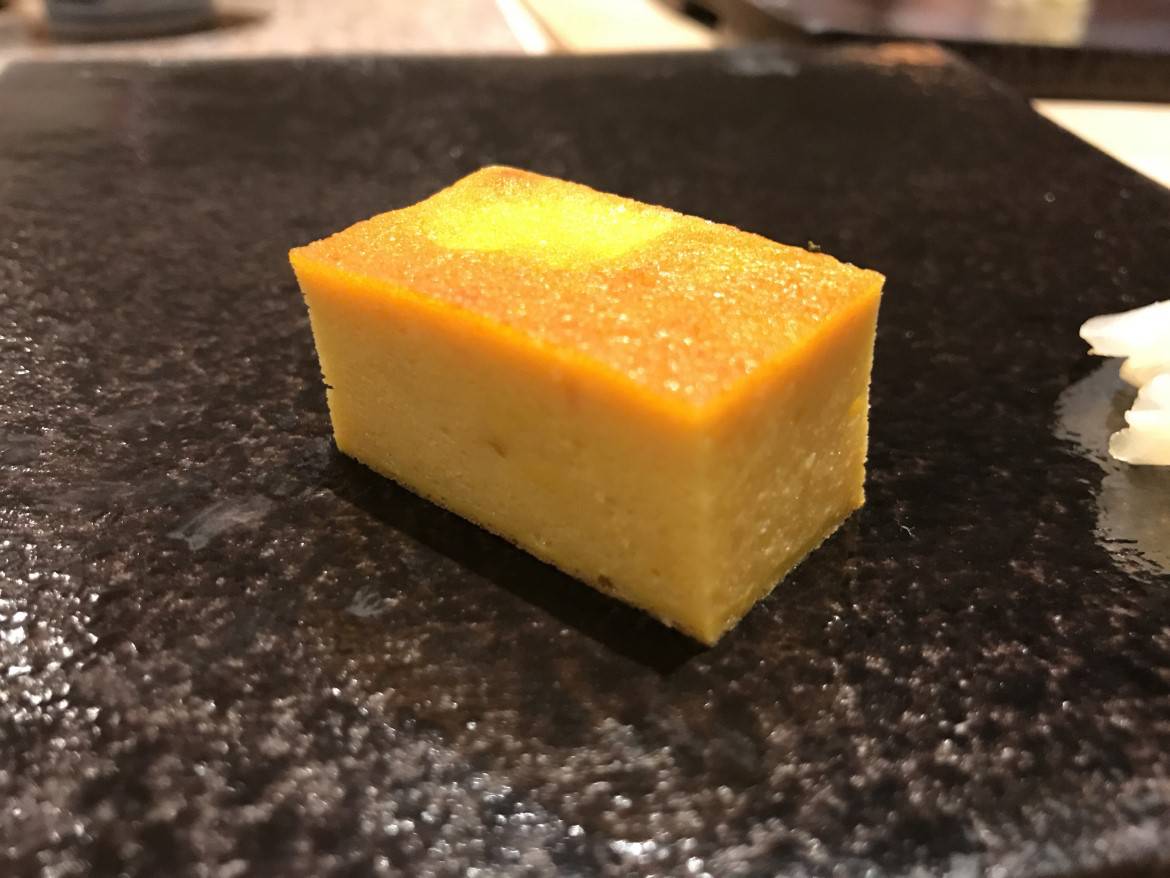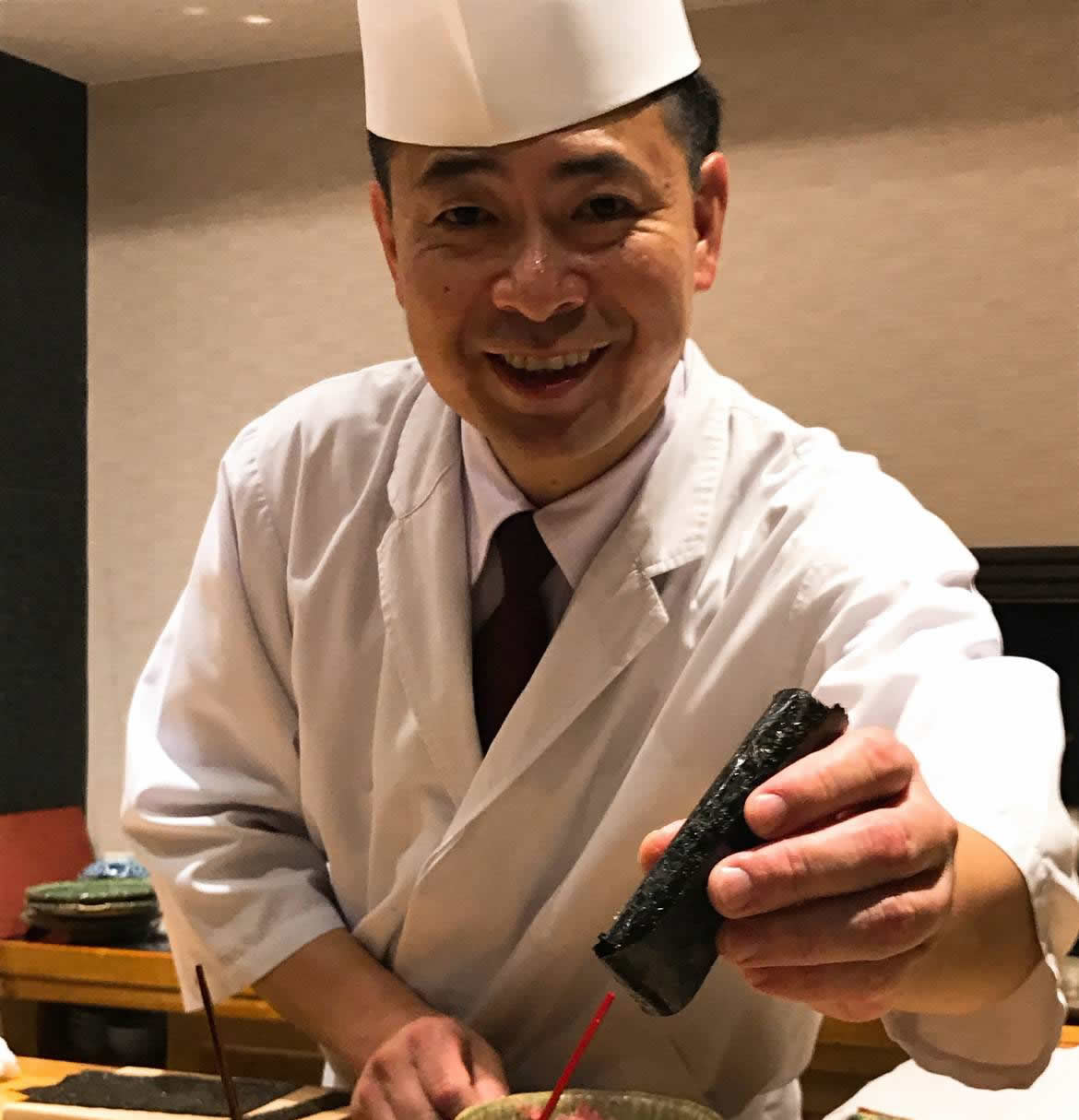 Minced Tuna Hand-rolled Sushi 
I actually ate one of these and had to eat another. I ordered a second one. 
This is the chef smiling, he is so friendly! 
I felt that the nigiri sushi and fish went really well with the Japanese sake. 
I'm not one to drink too much, but I enjoyed drinking a lot of the Japanese sake on this night. I drank the staff recommendations, they suggested some Japanese sake to pair with the dishes I ate. Actually, even though I drank a lot, I think it might have been the first time I have ever drank so much and not gotten a hangover. 
I'm really sorry but I don't really remember the brand of Japanese sake I had at the restaurant. 
To be honest I was a bit nervous to be eating at the counter, however the chef's affable personality and extremely friendly demeanor, and the all of warm, friendly service of the staff allowed me to relax and thoroughly enjoy this meal. A really fun dinner! Enjoying the sushi in the at-home, laid back atmosphere of the restaurant is definitely a different experience that some of the other sushi restaurant's I have been to, which have an entirely different type of experience. Although this is something best understood though experience than by reading about it. I definitely want to visit again soon. 
Restaurant Info
Sushi Hirokawa (Michelin 1 Star Japanese Restaurant) 
Official Site: https://sushi-hirokawa.com/
Restaurant Reservations: https://sushi-hirokawa.com/reservation/
Address: 〒534-0024 Ōsaka-fu, Ōsaka-shi, Miyakojima-ku, Higashinodamachi, 3 Chome−7−17
Please note:
The restaurant is located on the second floor. There is no elevator available to be used.
Address in Japanese:
大阪府大阪市都島区東野田町3-7-17
Reservations required.
Reservations available at 6:00 p.m. or 9:00 p.m:
(Last order for additional orders at 10:30 p.m.)
Sundays, the first Monday of the month, and when holidays fall on a Monday
Seating 
【Seating】9 counter seats(10 possible when restaurant exclusively reserved)