Ichijunisai Ueno Mino is a Japanese cuisine restaurant which has been awarded Michelin 2 stars and located in Mino, Osaka. The restaurant has two locations with the other being in Toyonaka, Osaka. The Toyonaka location is equipped with counter seating, while fully private rooms are prepared at the Mino location.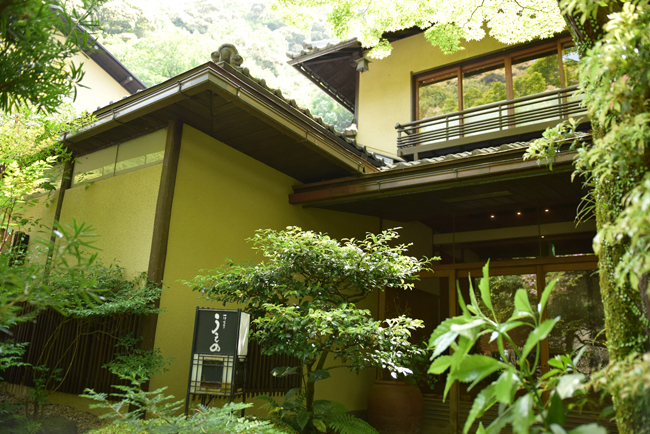 Mino is famous worldwide as a tourist destination in Japan for its deep green nature during the summer and its vividly-colored autumn leaves during the fall seasons.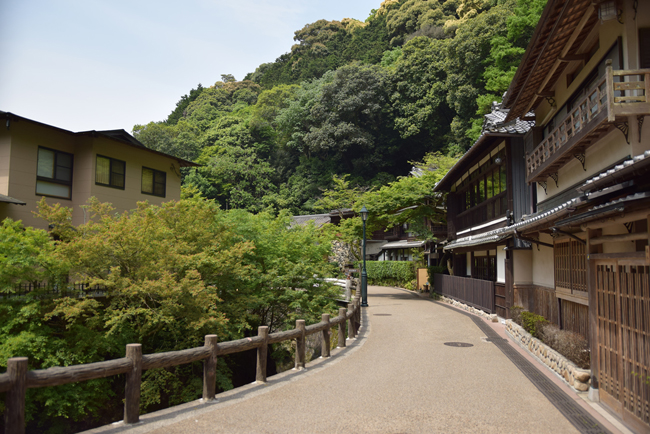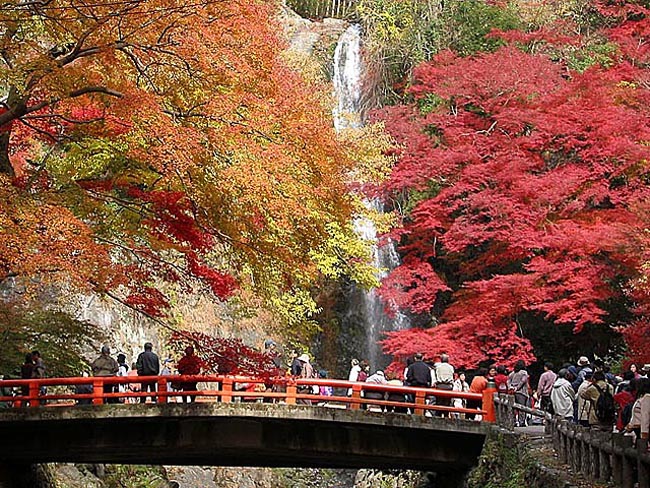 With spacious rooms that can seat up to 24 guests available, Ichijunisai Ueno Mino is the perfect place to accommodate guests of large groups, families and couples who want to experience Japanese cuisine while relaxing and enjoying the outside scenery.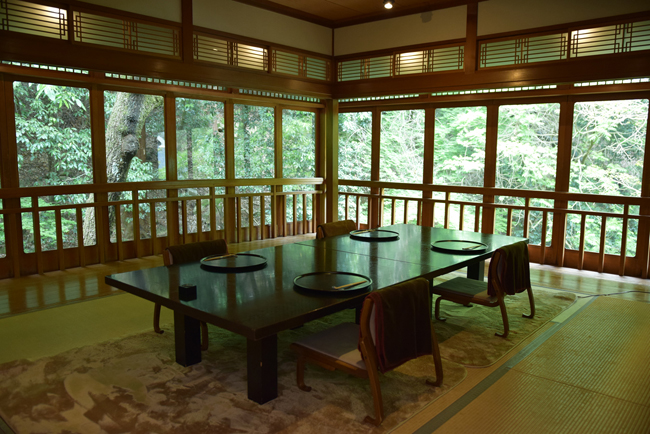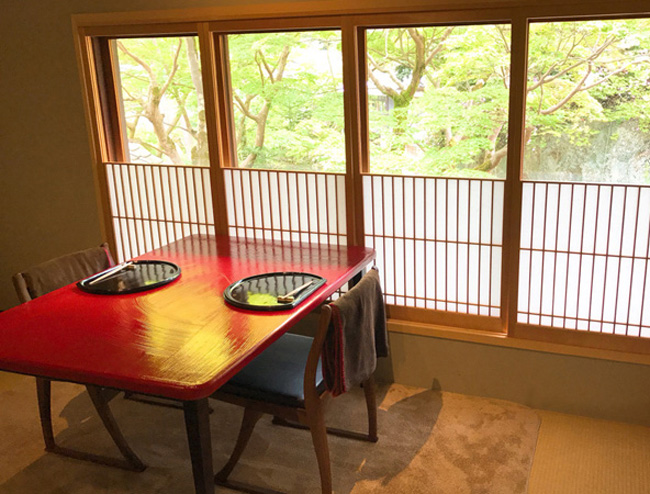 Here is the room I had my meal.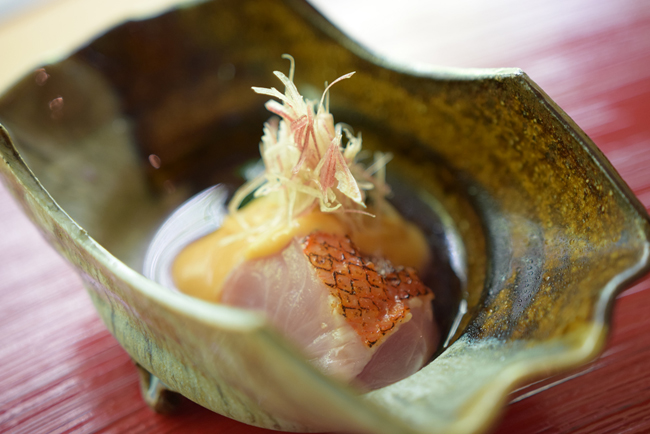 An appetizer dish of lightly seared sea bream with ginger and miso.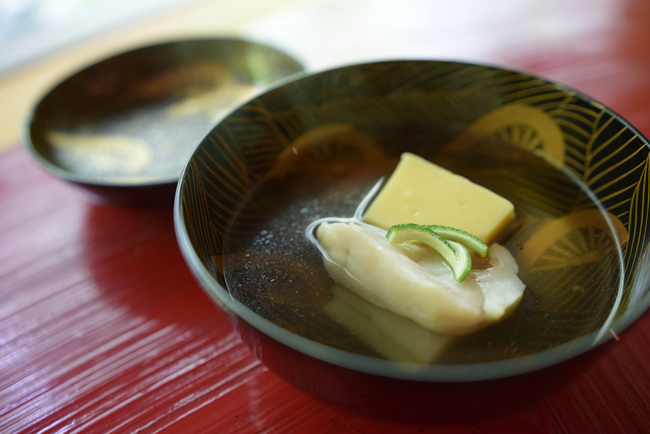 A soup dish. This clear soup was light flavored yet surprisingly satisfying and I could taste the high quality of the soup stock it used.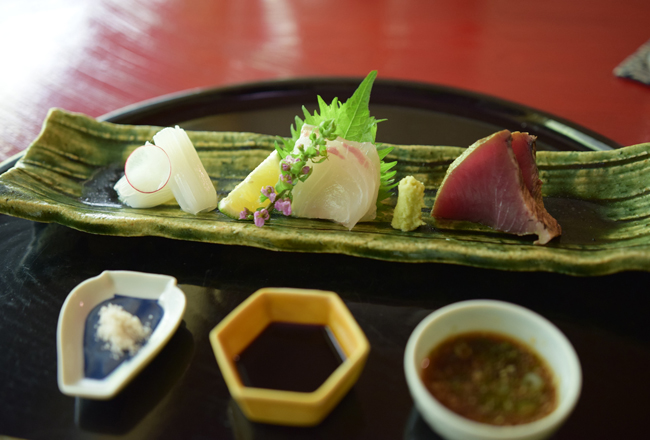 Three different types of sashimi meant to be eaten at your preference with salt, soy sauce and ponzu (orange-based vinegar) sauce. From left to right; squid, sea bream and skipjack tuna.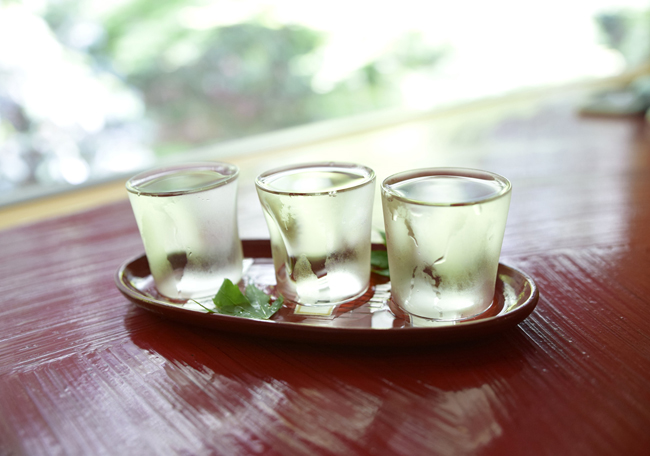 At this point I ordered a Japanese sake-tasting set which went terrifically-well together with the next dishes.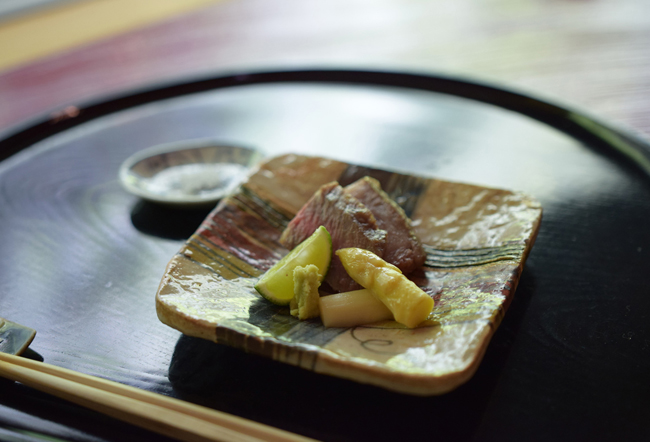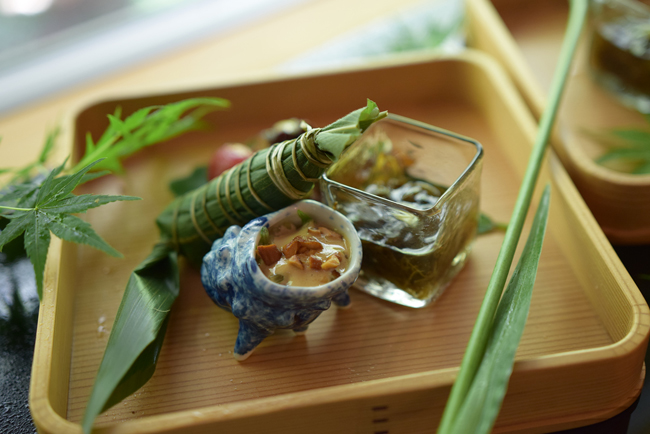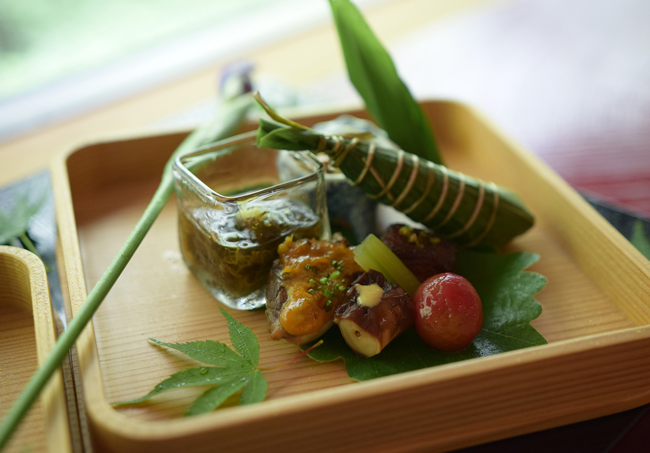 The "Hassun"; A seasonal dish.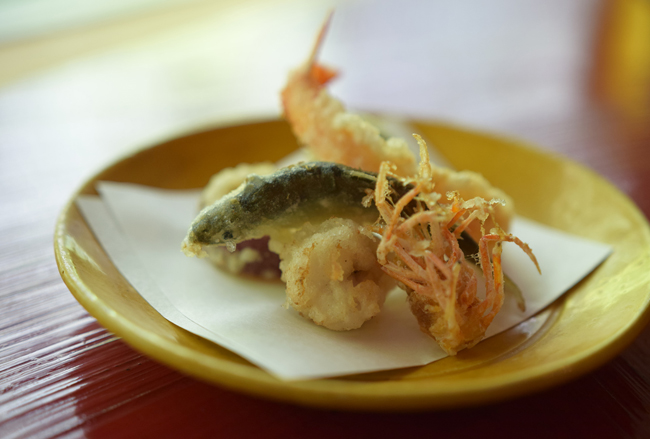 Tempura. I was told that, depending on the room, it was actually possible to have the staff prepare and deep-fry the tempura right in front of you at your table.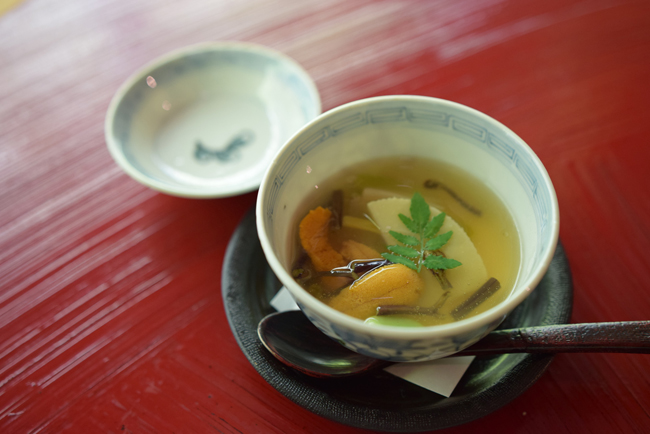 A soup with sea urchin and bamboo shoot.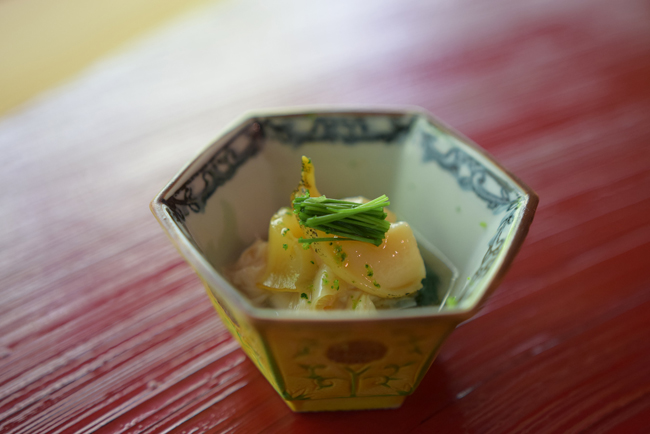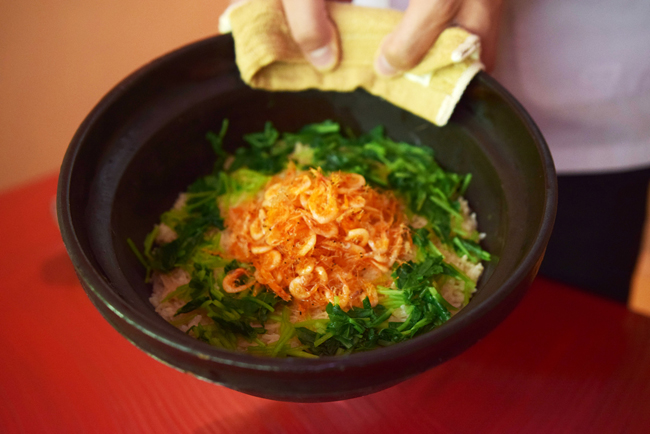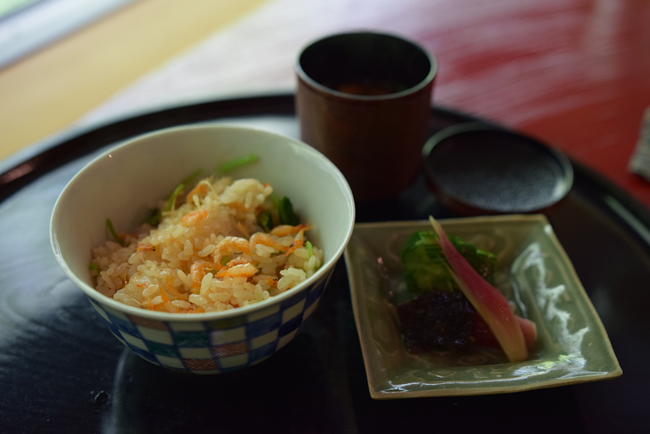 Beautiful rice with sakura shrimp cooked in a traditional Japanese rice pot and served with pickles.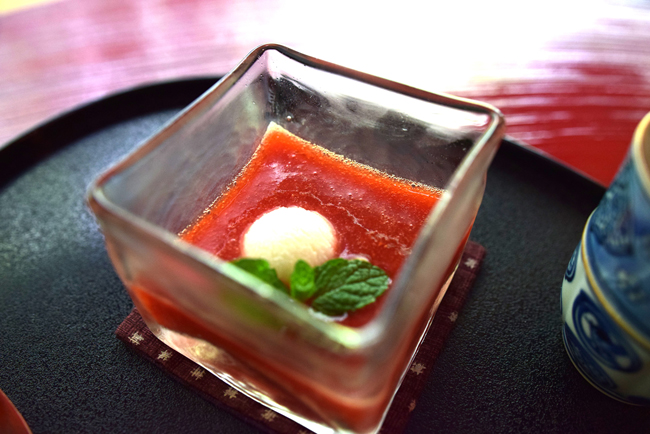 A dessert to end the meal.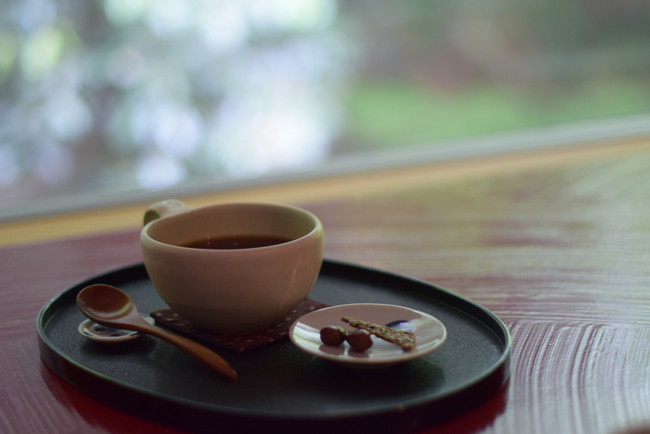 The delightful café "Yuzuriha" is located next to Ichijunisai Ueno Mino where top-quality coffee can be enjoyed.
My lunch experience at Ichijunisai Ueno Mino was a wonderful 2-hour affair which consisted of delicious dishes of well-balanced amounts of fish and meat, as well as very aesthetically pleasing dishes such as the "hassun" dish which was created to capture the current season and setting. This restaurant is one of my top recommendations for anyone who wants to visit Japan and experience authentic Japanese food in a relaxing environment.
With children also welcome, I believe guests with families will especially find it a pleasant and relaxing experience.
(Osaka) Ichijunisai Ueno Mino Restaurant