Ichijunisai Ueno Mino

一汁二菜 うえの 箕面店
Osaka
Japanese Cuisine
The famed Michelin-starred restaurant located near Minoo National Park.
Ichijunisai Ueno Mino can be found among the beautiful picturesque scenery of green leaves in the spring and bright colored leaves in the autumn. The authentic Japanese cuisine served there is also one filled with the best ingredients of all four seasons. No artificial seasoning is used so that guests can taste and enjoy the natural flavors of the ingredients in each single dish. We hope you enjoy the premium authentic Japanese cuisine which Ichijunisai Ueno Mino has to offer.
Address
Ōsaka-fu, Minoo-shi, Minookōen, 2−5
Business hours
*Reservations are required (at least 3 days in advance)

Reservations for lunch 12:00 p.m. - 2:00 p.m. (Last order at 2 p.m.) Closes at 4:00 p.m.

Reservations for dinner from 6:00 p.m. - 8:00 p.m. (Last order at 8:00 p.m.) Closes at 10:00 p.m.
Closed
Monday・Tuesday(Open on days when a National Holiday falls on a Monday) 
※Open on Mondays and closed on Tuesdays in November and December.
Directions
8-minute walk from Mino Station (Hankyu Railway)
Price
【Lunch】¥12,100〜
【Dinner】¥18,150〜
Service Charge
10% service charge required
Seating
Private rooms seating 2-24 people
※Limited reservations of 7 groups per day accepted (lunch and dinner)
Smoking
Separated areas
Children
Welcome(Baby chairs available)
Wi-Fi
None
Language
None
Parking
Permission is required, therefore when making a reservation please tell us your vehicle make and license if coming by car.
Dresscode
No particular dress code enforced. However, we ask that no overly casual wear is worn (shorts, t-shirts, sandals, etc. ).
Payment method
Please fill out the reservation form on this site.
※Advance payment for reserved courses with PayPal or a credit card is required.
※Any additional orders that you make for food or drink at the restaurant are to be paid for at the restaurant after your meal.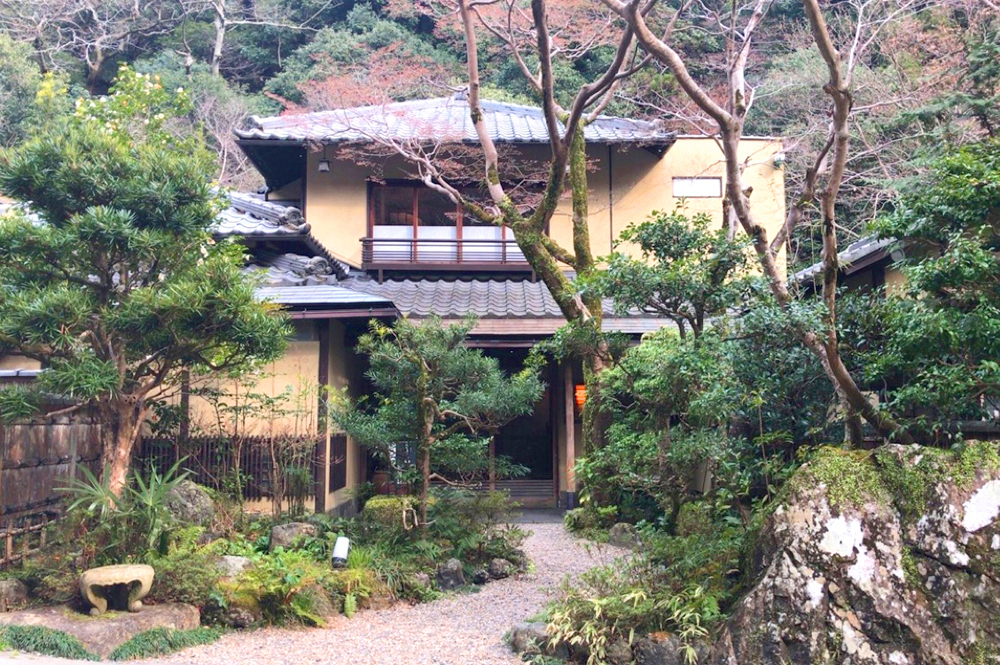 Ōsaka-fu, Minoo-shi, Minookōen, 2−5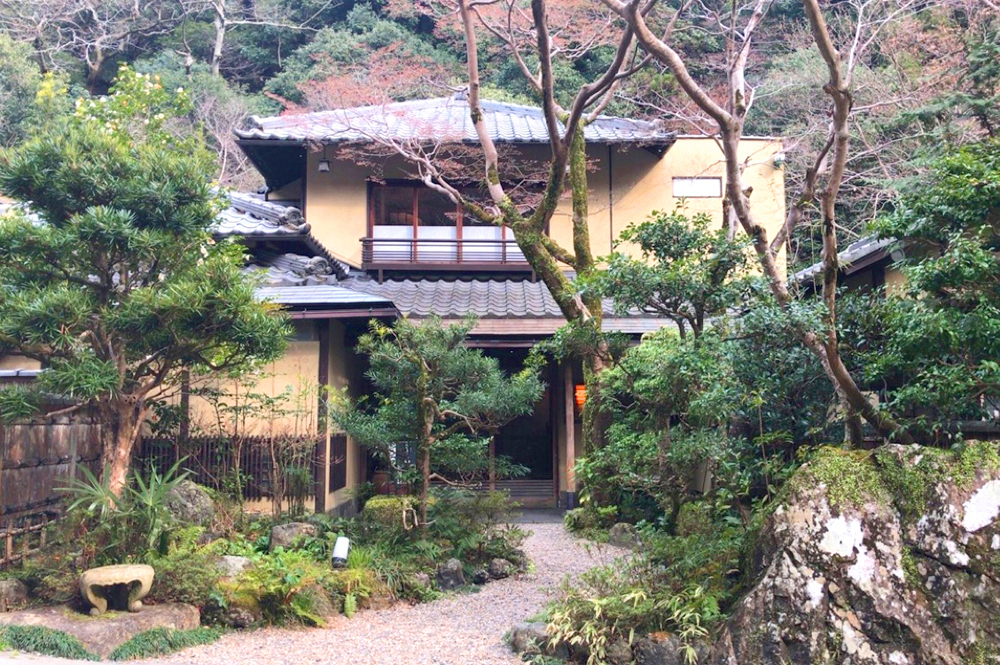 Search
restaurants Nearby