About the Restaurant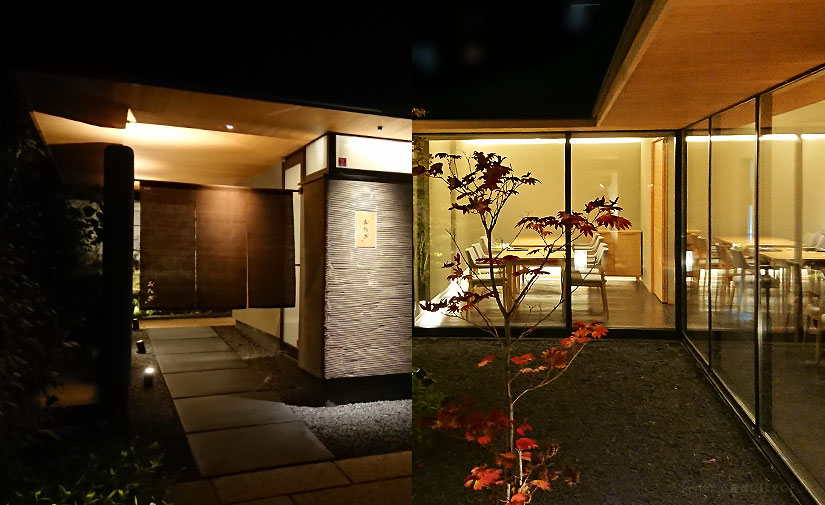 Otagi is located in a quiet suburb away from the clamor of Kyoto's city center.
A step past its noren-curtained entrance leads to a rock garden and courtyard with stone steps, and across glass windows lies a private and modern-looking counter.  
One will quickly notice that all the corners inside the restaurant, from the corners of the rooms to those of the tables and furniture, are purposely rounded in order to create a wonderfully smooth aesthetic which blends perfectly with the warm and gentle interior lighting. 
As of November, 2019, the restaurant only provides 1 service rotation a day which can last up to 3 hours (depending on the starting time of the reservation). Otagi promises a time of perfect relaxation and leisure.
Regarding the Cuisine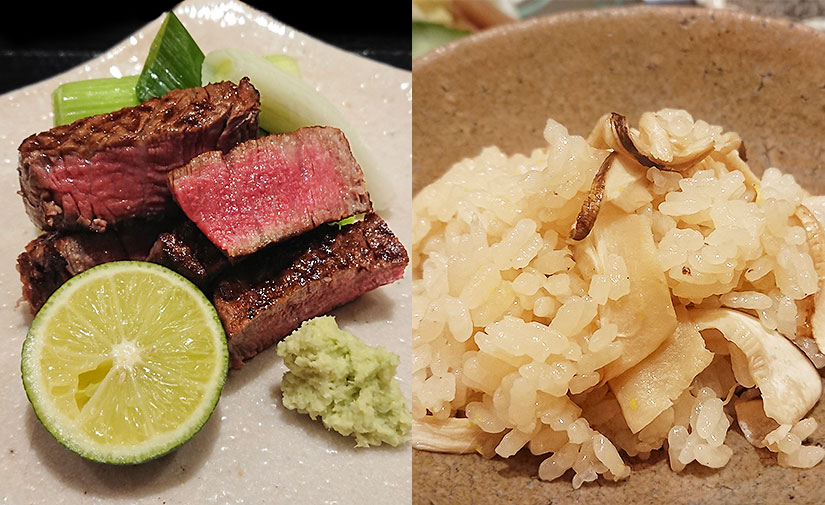 The courses at Otagi change according to the seasons.
However, it is almost always possible to enjoy all types of meat, fish, vegetables, fruits, dessert and tea prepared in all of the traditional Japanese ways, such as salads, sashimi, sushi, hotpots, soups and noodles; all in one single meal. 
The construction of the courses is one that is well calculated and given much thought into. The combination of flavors is so impeccable that the palate is able enjoy every single dish until the end of the course.
Access Information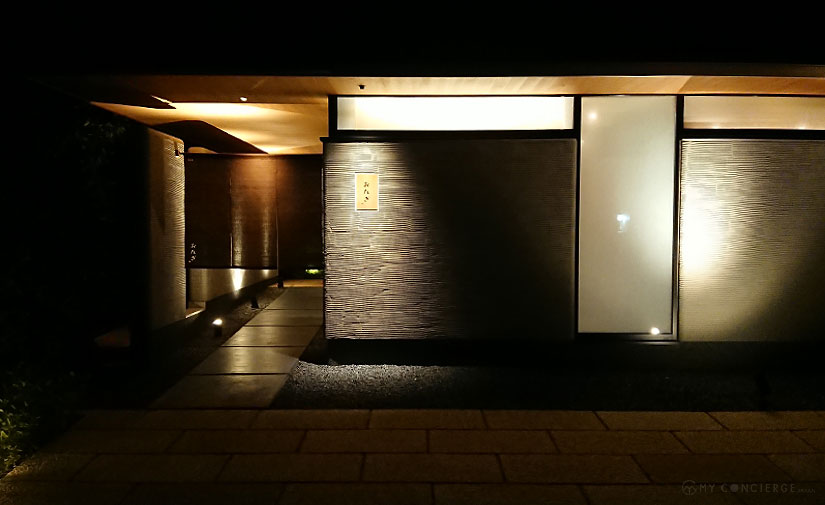 The restaurant is accessible by bus, with a bus stop located right across the road, however we recommend taking a taxi if possible, as the bus routes tend to get crowded and are rather complicated to navigate.  
A taxi will cost approximately 1,000 to 2,000 yen from the nearest station, Kitaōji Station.  A simple way to inform the taxi driver of your destination would be to say "Next to Hotel Harvest Club Takagamine". 
Sample of the Dishes (Note: Will vary depending on the season)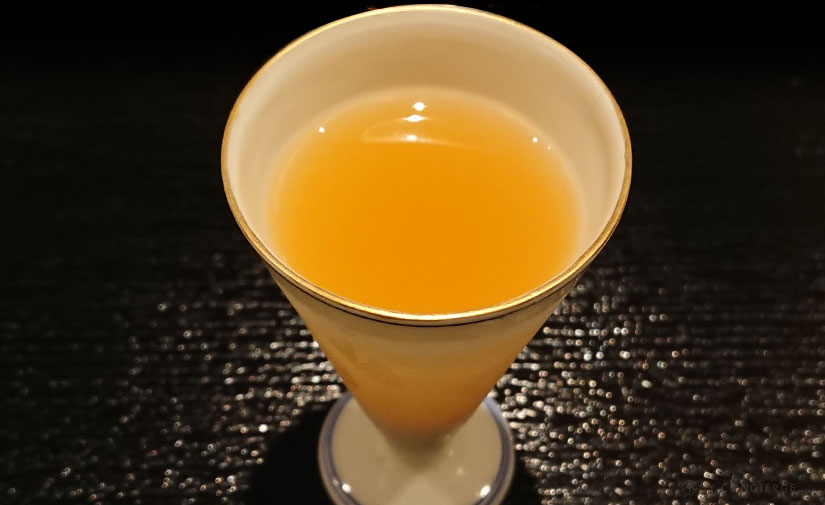 A mixed fruit juice before the meal, based on apple and orange juice.
There is hardly any acidity and a gentle sweetness and the fragrance of fruit fills your mouth.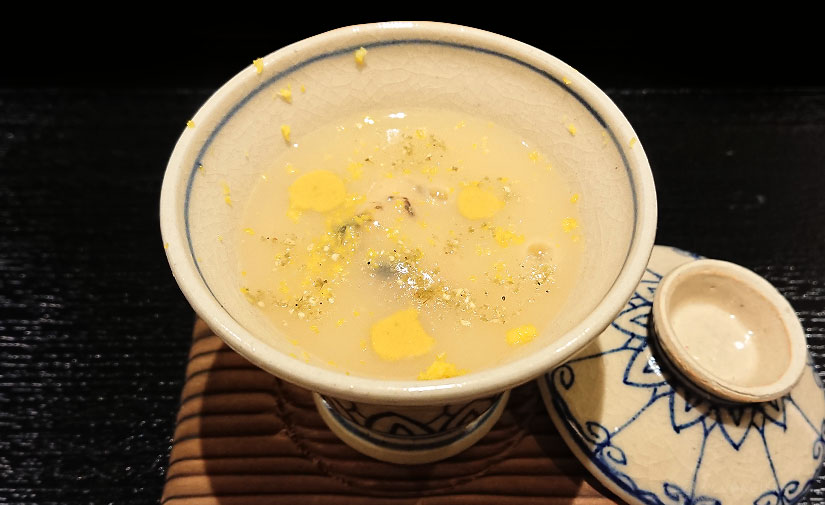 Kumoko-jiru (white-miso and shirako soup).
A soup that combines the richness of the shirako and miso with the freshness of citrus.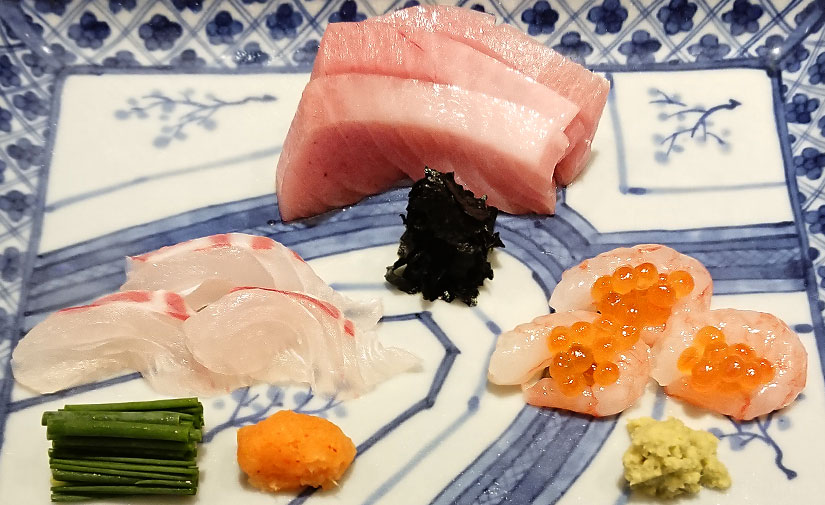 Sashimi assortment of Shibi (young tuna), Sea Bream and Salmon Roe on Sweet Shrimp.
Each ingredient is procured fresh from various areas of Japan and is brimming with rich flavor and freshness.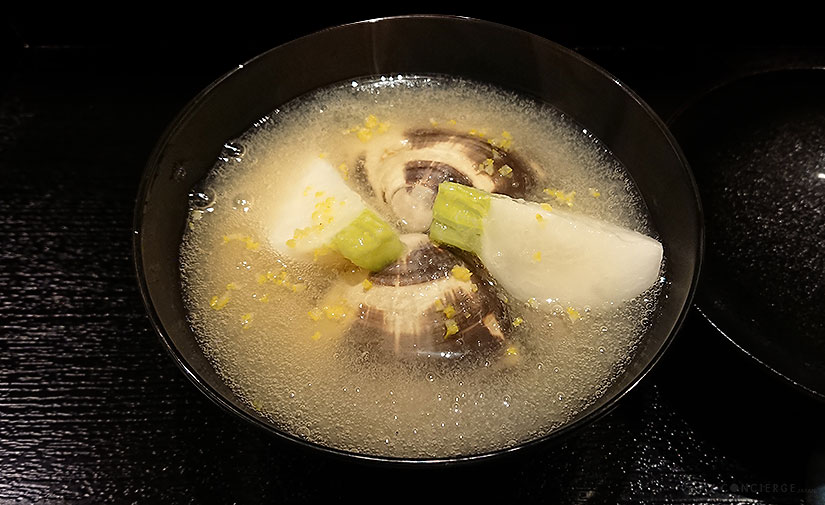 A soup made from clam and turnip.
The soup is thick and filled with the flavor from the large juicy clams.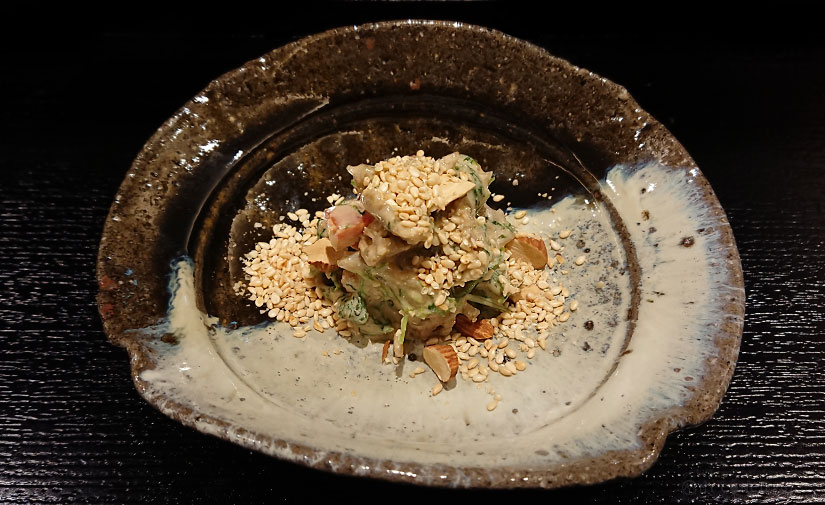 A mixture of different exciting textures and aromas. Beans, sesame, vegetables with sesame-dressing.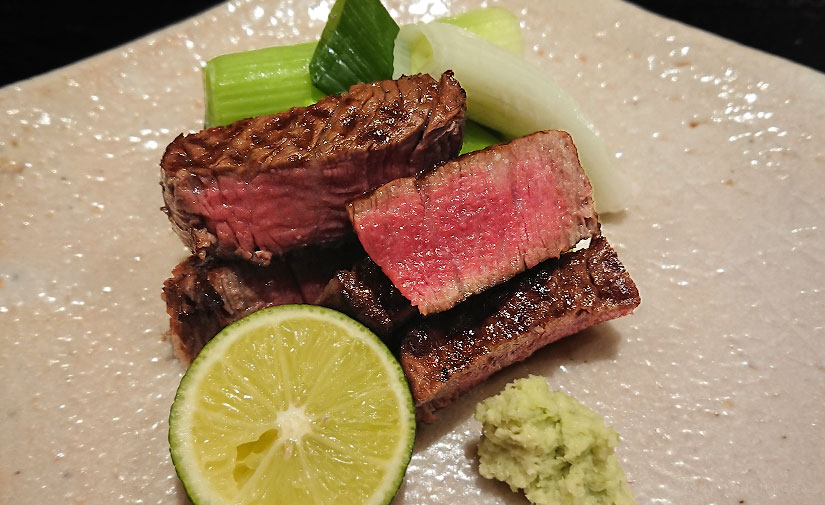 Kameoka Beef steak with sweet green onions freshly picked that day. The juicy sweetness of the beef is further accentuated by rock salt and sour sudachi citrus.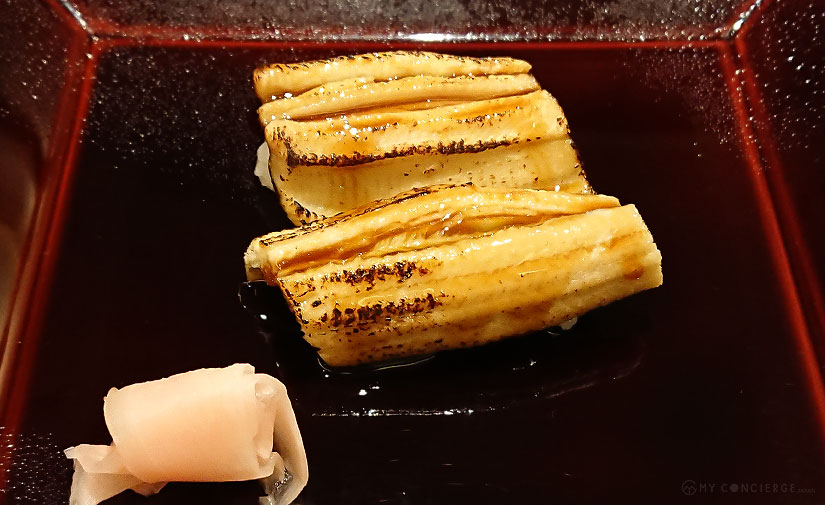 Anago nigiri sushi. A sushi of a quality comparable to that from any high-end sushi restaurant.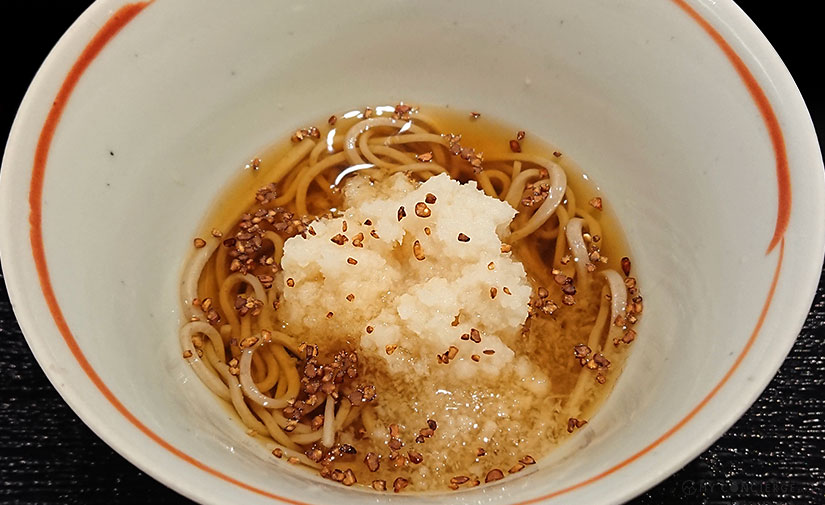 Hand-made soba noodles with spicy grated white radish which cleanses and leaves your palate fresh. 
A great deal of skill is required to make soba noodles from scratch, and this is a true testament to the expertise of the owner and head chef, Chef Baba.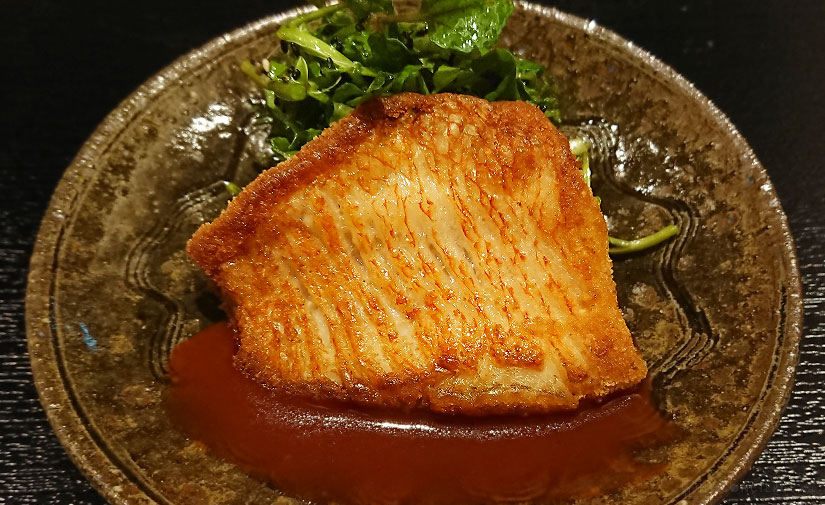 Kinki (Channel Rockfish) cutlet. With a crisp exterior, the meat inside is tender and juicy and goes perfectly with Otagi's original sauce.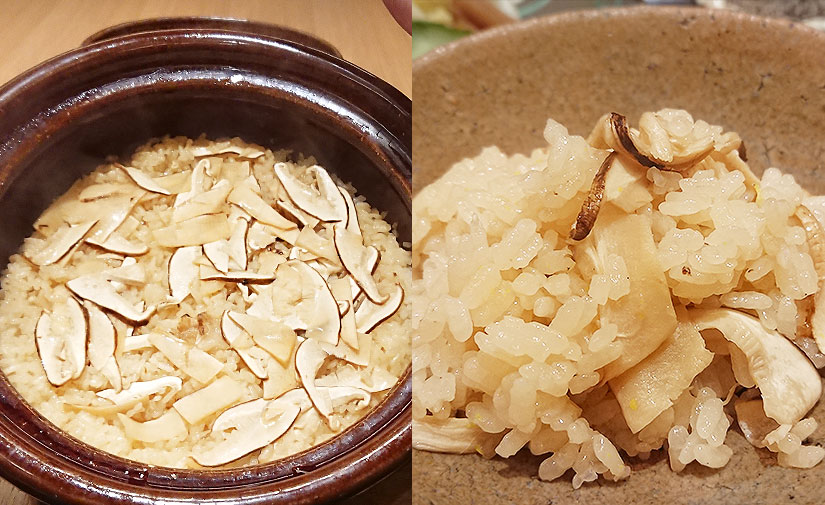 Rice cooked with matsutake mushrooms. It is of course delicious eaten as it is, but a different exciting flavor can be enjoyed when a few drops of sudachi citrus juice is freshly squeezed and sprinkled over it.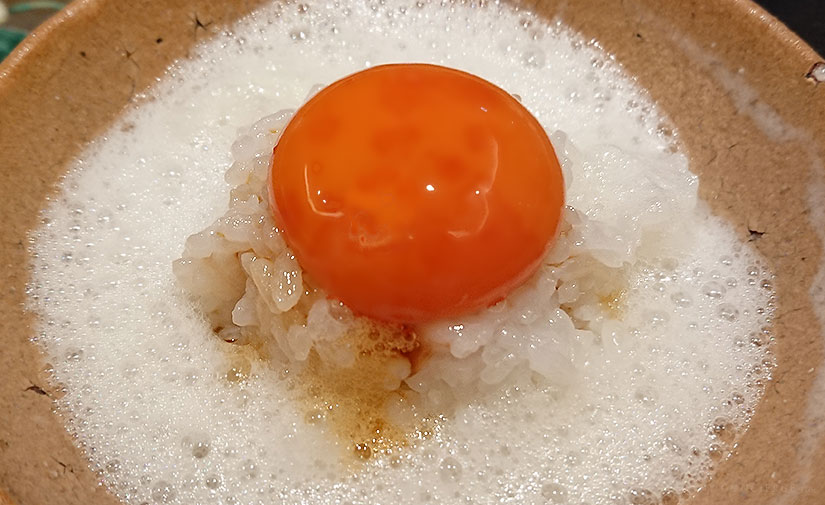 Rice with raw egg. The deluxe version of a simple dish, with both the rich egg and silky rice specially selected in order to best compliment each other.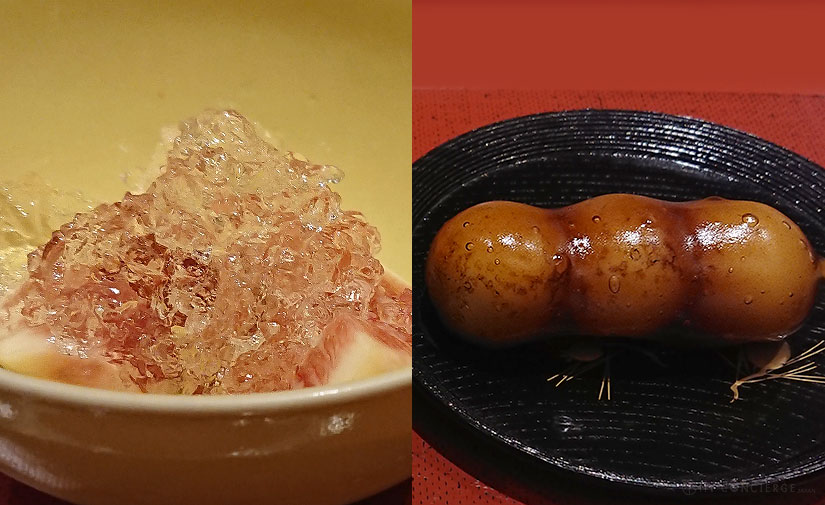 Dessert. Freshly-made mitarashi dango dripping with sweet glaze and fresh slightly piquant figs.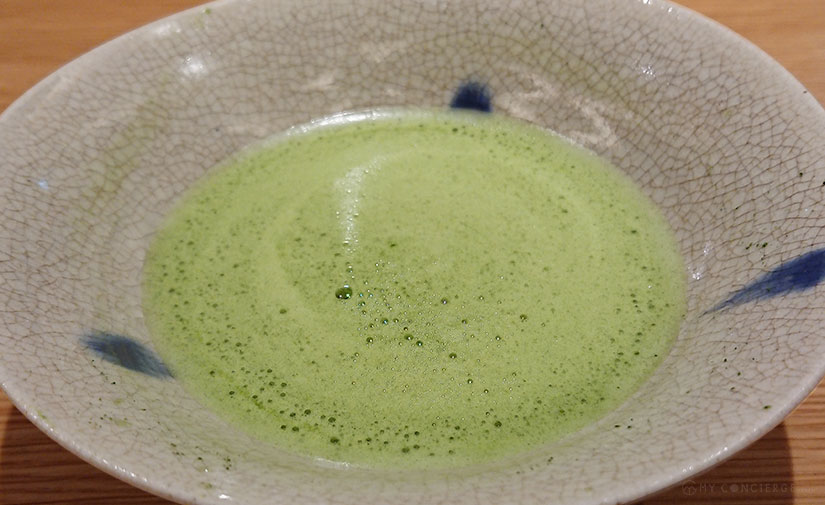 Usu-cha, the most common way of drinking matcha (green tea) after a meal, was served at the end of the course. 
There is special attention given to every single item from before the meal even begins. Each plate-ware used at Otagi is a classic piece and everything that is found in the restaurant helps to bring the best out of the dishes in some way. 
While the staff at Otagi are not fluent in foreign languages, the warm hospitality they show can be felt by those visiting from any place worldwide.
Otagi is a place where words are not needed in order to provide true hospitality that enriches the heart and soul. 
In Conclusion
We recommend that reservations are made as early as possible if you are considering dining at Otagi. 
The high quality of the cuisine at Otagi is undeniable. Currently awarded 2 Michelin stars, it has continued to hold Michelin stars each year, apart from last year during the time of its relocation. 
It has become even more difficult to make a reservation since the attainment of 2 Michelin stars and its relocation to a well-known site. Because of this, it is our recommendation that reservations are made as early as possible.  
■ Course introduced in this blog:
Omakase Course ¥20,000 (¥22,000)
※ The contents of the courses will vary by season. 
■ Otagi
Address:  18 Takagamine Dotenjo-cho, Kita-ku, Kyoto 
Business Hours: 17:30 to 22:00(Last order 20:00)
Closed: Wednesdays, Irregular 
■ Make a Reservation
https://myconciergejapan.com/otagi_reservation/
■ Restaurant Information
https://myconciergejapan.com/restaurants/otagi/