Totenkaku

東天閣
Kobe (Hyogo)
Chinese Cuisine
Built in 1894 for the residence of F. Bishop, the grand structure is a western-style house which became a restaurant in 1945 when a prestigious chef from China opened Totenkaku. Totenkaku Royal Chinese Restaurant is the only place in Japan where you can enjoy the finest Chinese cuisine in an environment that blends Chinese and European styles with the history and tradition of Japan in a unique harmony of cultures. With high ceilings, plush deep red carpets, exquisite Chinese décor, beautiful artwork and ornate draperies, dining at Totenkaku is an inimitable luxurious experience.
Address
Kobe city, 3 Chome-14-18 Yamamotodori
Business hours
Weekdays
11:30 a.m. - 2:30 p.m (Last order at 2:00 p.m.)
5:00 p.m. - 9:00 p.m. (Last order at 8:00 p.m)
Weekends and Holidays
11:30 a.m. - 9:00 p.m. (Last order at 8:00 p.m.)
Closed
Open everyday (except for the end and start of the new year)
Directions
・About a 10 minute walk north from JR and Hanshin Motomachi stations.
・About a 10 minute walk north from Sannomiya Station on the Hankyu Kobe Line.
・Also accessible by Kobe City bus #7, get off at Yamamoto-dori bus stop.
Price
Lunch ¥4,400〜
Dinner ¥8,800〜
Service Charge
10% service charge required
Seating
150-200 people. Private rooms available for reservations for 2-63 people.
Smoking
Separate smoking and non-smoking areas
Children
Guests with children and babies are welcome.
Strollers are allowed to be brought into restaurant.
Wi-Fi
Available
Language
None
Parking
Parking is available
Dresscode
No dress code, but formal wear is preferred.
Payment method
Please fill out the reservation form on this site.
※Advance payment for reserved courses with PayPal or a credit card is required.
※Any additional orders that you make for food or drink at the restaurant are to be paid for at the restaurant after your meal.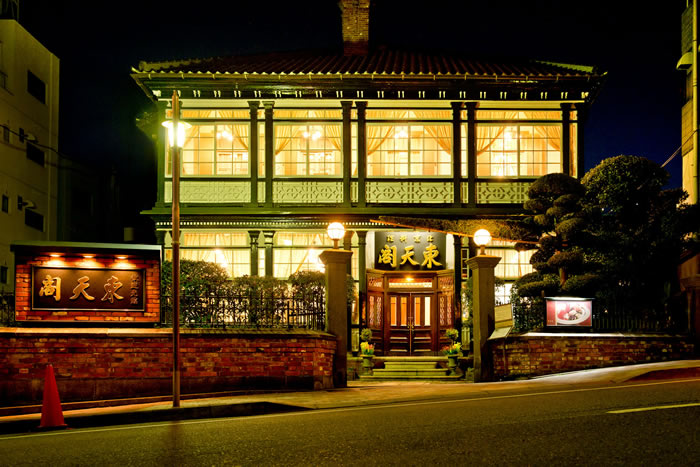 Kobe city, 3 Chome-14-18 Yamamotodori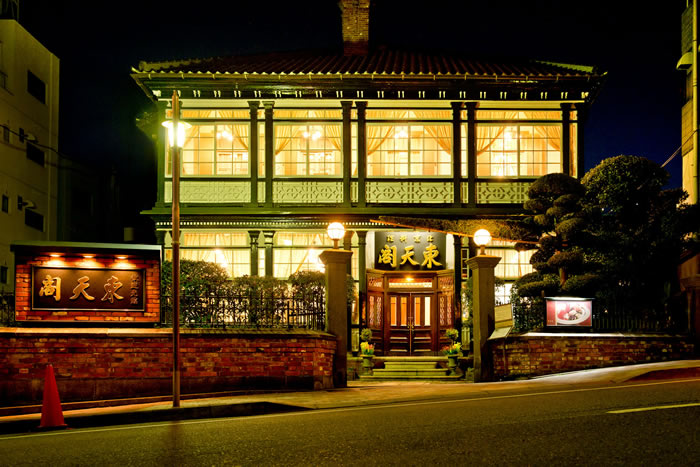 Search
restaurants Nearby