Recently, a rise in prices can be seen at a lot of steak restaurants and yakiniku (Japanese barbeque) restaurants. But why are the prices going up?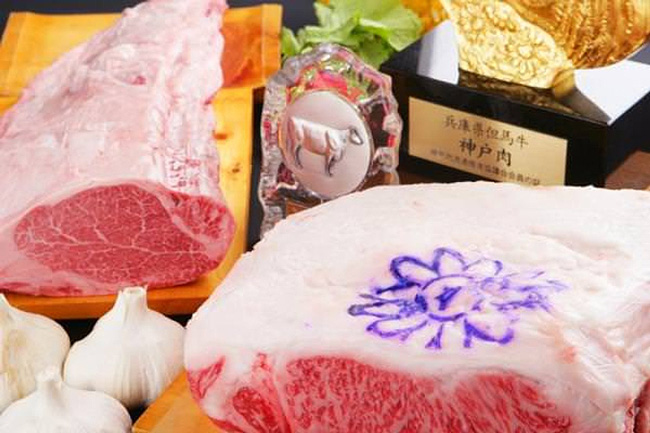 Namely, some reasons have been listed below. 
1. There is a growing demand abroad for Kobe Beef which has caused the volume of exported Kobe Beef to rise. Because more Kobe is exported, less Kobe beef is available domestically in Japan, leading prices to go up. 
2. In order to prevent fake Kobe beef (restaurants that falsely and usually purposely label their beef as "Kobe beef" on the menu, when it, in fact, is not) the Kobe Beef Marketing & Distribution Promotion Association announced an investigation into restaurants to check to see which restaurants were serving real Kobe beef. Because of this, many restaurants that were not serving real Kobe beef, and deceiving their customers, have in a panic started to take action into getting ahold of real Kobe beef. For this reason, despite the declining availability of Kobe beef, demand has increased, as more and more vendors in Japan are purchasing it. 
The two reasons listed above are two big reasons why the prices of Kobe beef have gone up. 
There was a restaurant in Kobe, Japan that closed down because it was discovered to have been serving wagyu that was not Kobe beef (though it was advertised as such). 
It is widely believed that there are a large number of restaurants in Japan and around the world that are falsely advertising "Kobe beef." The number of restaurants that advertise to be serving Kobe beef it far exceeds any possible amount that could be obtained given the very limited quantities of it available. Another reason why it is widely believed that there are many restaurants falsely advertising Kobe beef is that it is well known that Kobe beef is not cheap, and vendors are well aware that real Kobe beef cannot be provided at such low prices that are advertised by some restaurants on the street. Restaurants that falsely advertise Kobe beef take advantage of the customer's ignorance of how much it actually costs for restaurants to purchase authentic Kobe beef, and the fact that they know that customers are lured in by wanting to try Kobe beef without having to pay the price tag usually associated with it. This also may falsely give consumers the impression that some restaurants serving genuine Kobe beef are overpriced. 
The basis of Kobe beef is Tajima cattle, of which 6,000 head of cattle is produced a year. However Ever since the lifting on the ban on exports of Kobe beef in 2012, demand has continued to increase, with the amount of cattle sold at auctions being 1.8 times that it was 10 years ago, it is no wonder that prices have gone up. 
Visitors to Japan should be aware of the reality of Kobe beef and the reason for the high-cost and rising prices. With this in mind, it is much safer to visit an established restaurant that can be trusted to provide authentic Kobe beef, particularly since those that visit Kobe, make the journey all the way to Kobe for this luxury experience. 
For those that would like to try authentic Kobe beef, and in order to avoid being turned away at the door due to the restaurant being fully booked, as well as the meat being sold out, the restaurants below are recommended and have an official site where reservations for seats can be smoothly made in English, Chinese or Korean. 
Would you like to compare the different wagyu in Japan?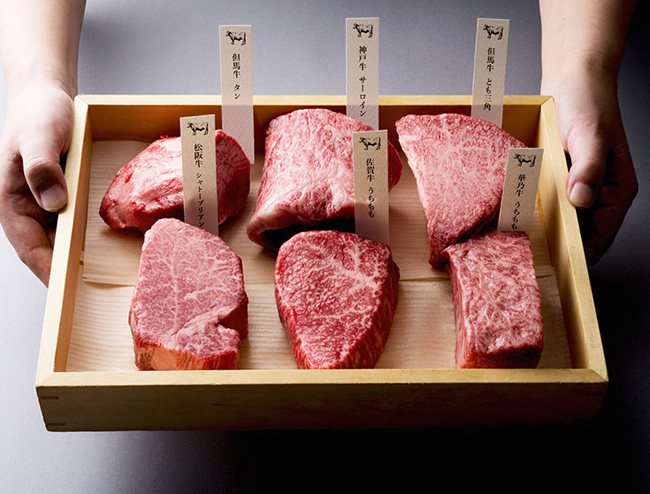 Many people may not be familiar with the many different wagyu in Japan which are all equally delicious and comparable. There are some restaurants in Japan that serve wagyu unfamiliar to most people and high-quality wagyu that can only be found in Japan. A few suggestions to try good wagyu in Tokyo are below: