Lunch Omakase course at Tempura Kondo
It is not an exaggeration in the least to say that Tempura Kondo is a restaurant that represents the tempura cuisine in Japan, and ergo the world. This 2-starred Michelin establishment based in the prime location of the uptown Ginza district is renowned all across the country as a top authority of authentic Tempura cooking.
The owner, Chef Kondo strictly adheres to the restaurant's code of "first come, first served". I had previously heard of the almost urban legend-like anecdote of Prime Minister Abe and former President Obama not being able to make a reservation during the then US president's visit to Tokyo as it was fully booked on that day, and because Chef Kondo refused to cancel already made bookings by other eager diners. Chef Kondo more or less confirmed this to be true during my Omakase lunch meal in which I was extremely fortunate to be able to converse with him, as he prepared the dishes across the counter.
It was a lunch reservation on a weekday; however, the entrance of the restaurant was already packed with people eagerly waiting for their reservation. I was shown to and seated at the main counter behind which Chef Kondo spun his magic (as opposed to the secondary counter, further into the restaurant where his son was in charge of serving).
Chef Kondo behind the counter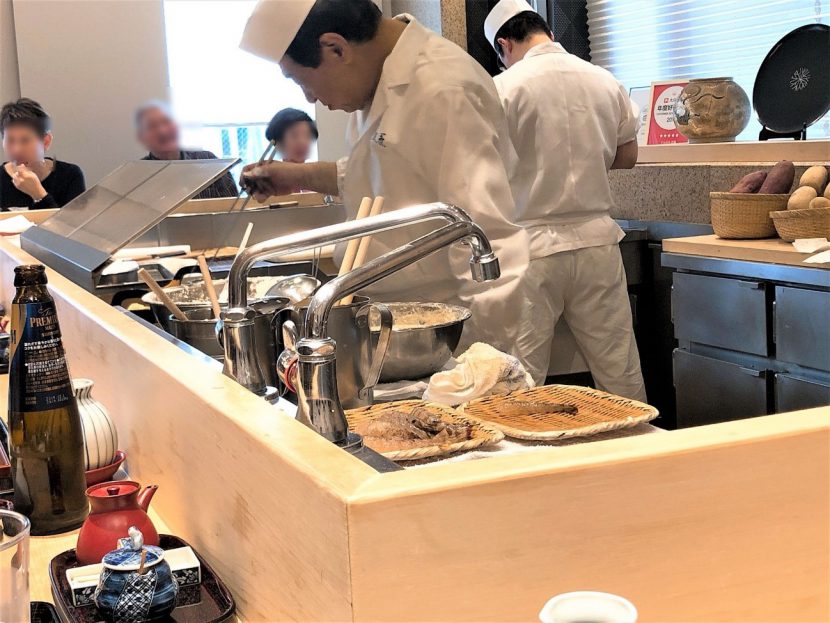 Deliciously crunchy shrimp heads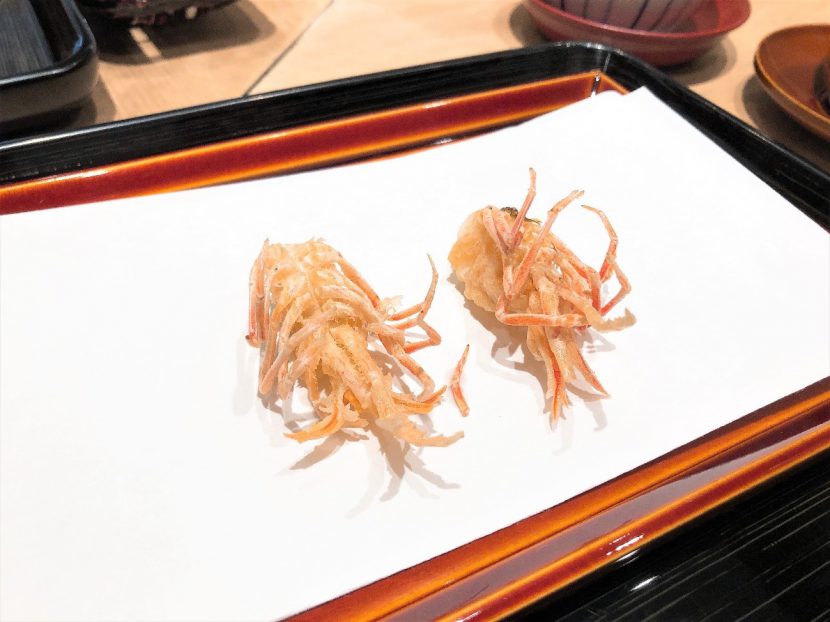 Shrimp tempura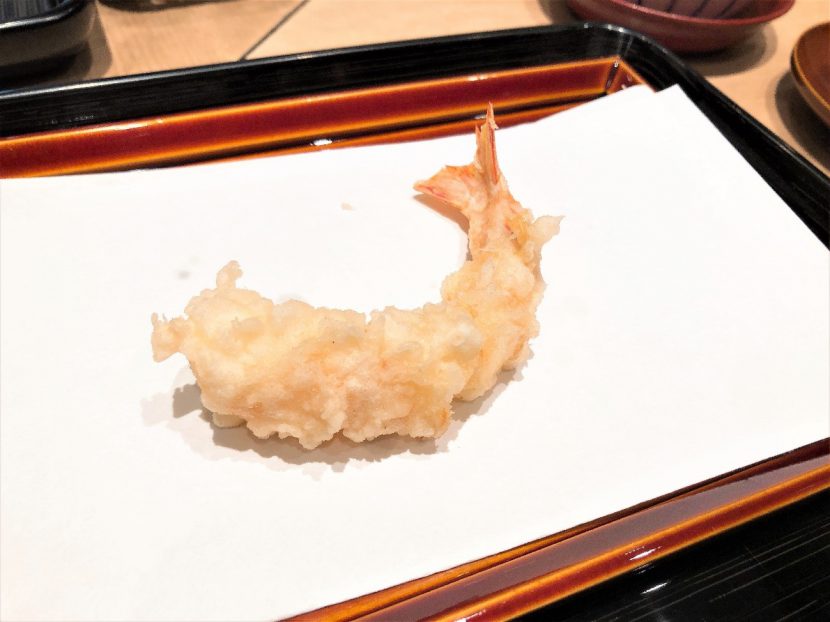 Fresh Asparagus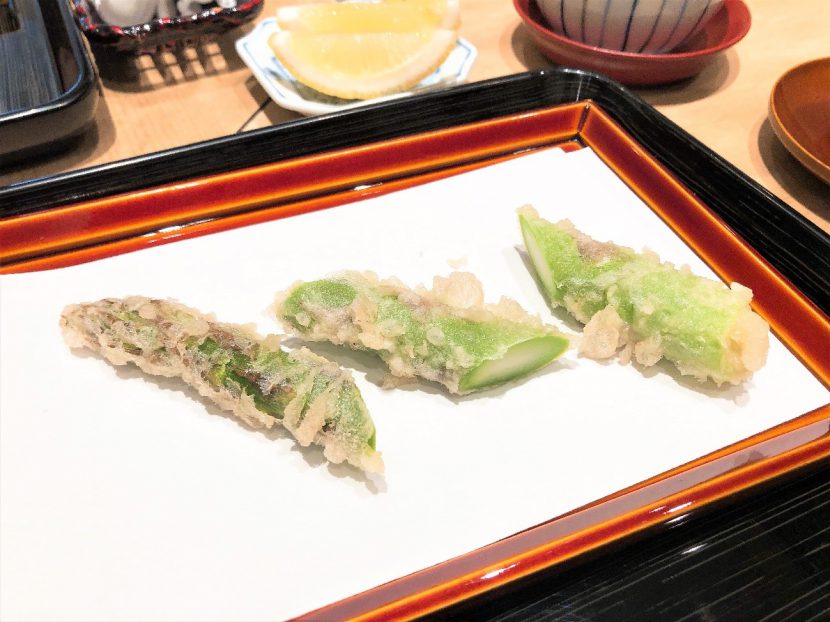 The chef serves you every piece of freshly-cooked tempura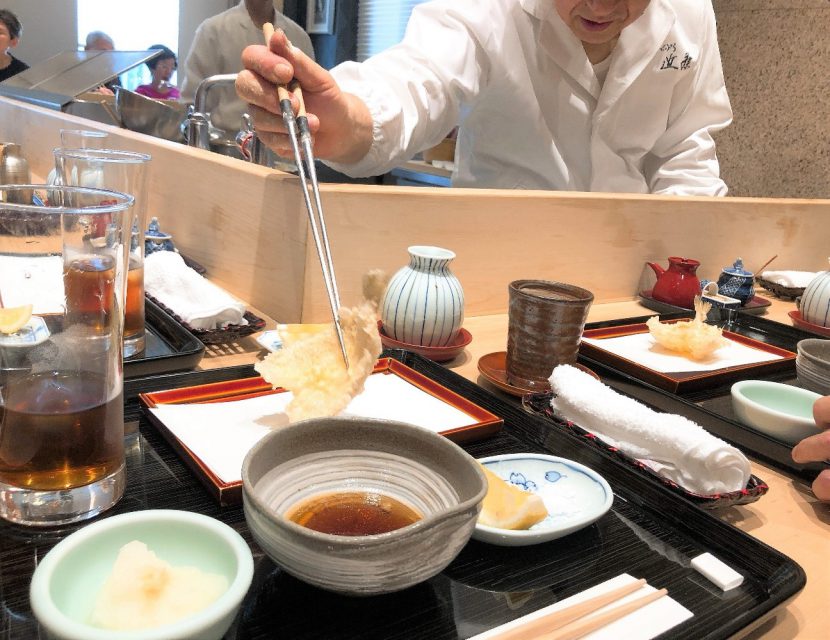 Kisu (Japanese whiting fish)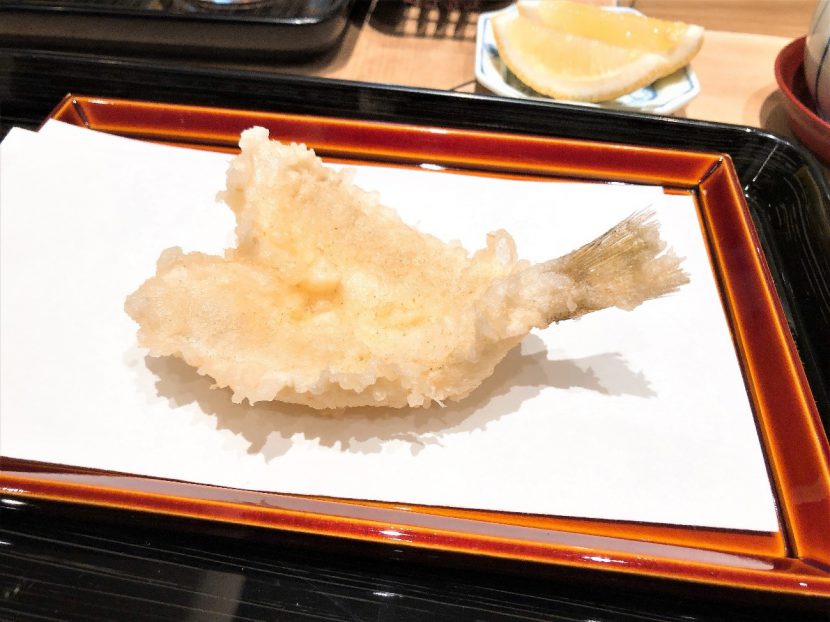 Seasonal tempura of the brassica flower bud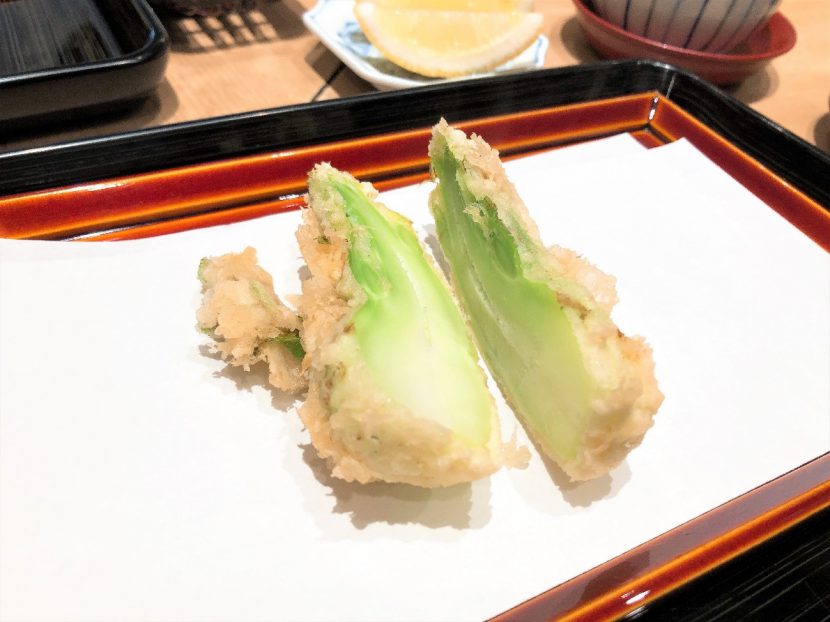 Fiddlehead fern tempura. Another seasonal green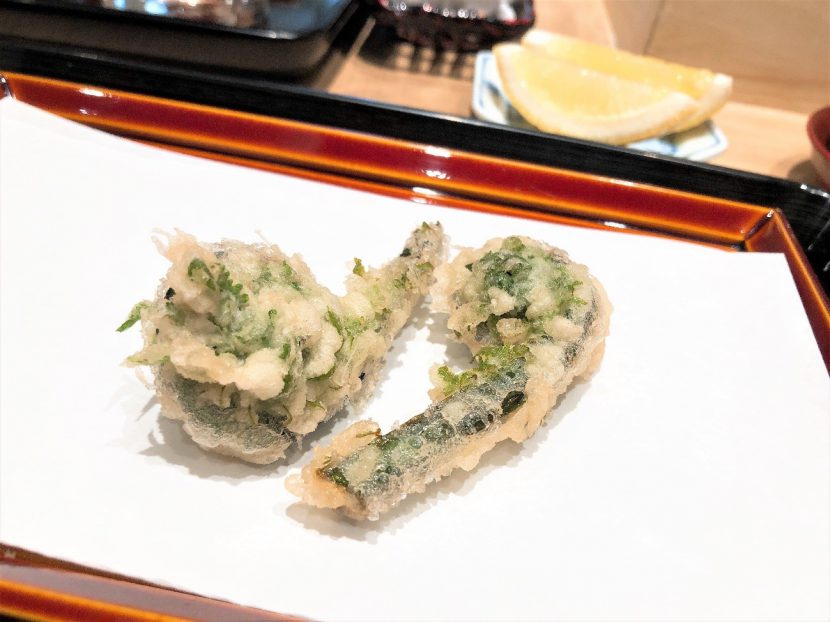 Mackerel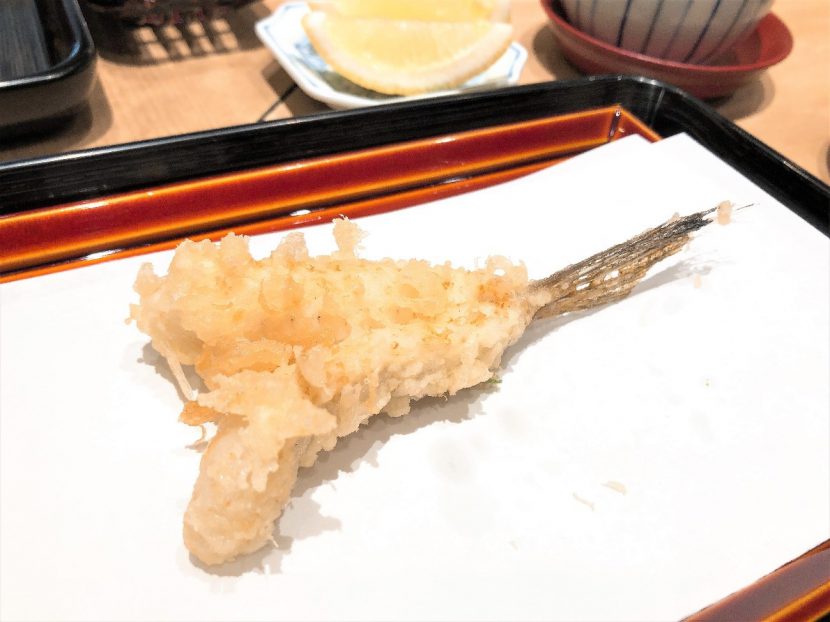 Baby onions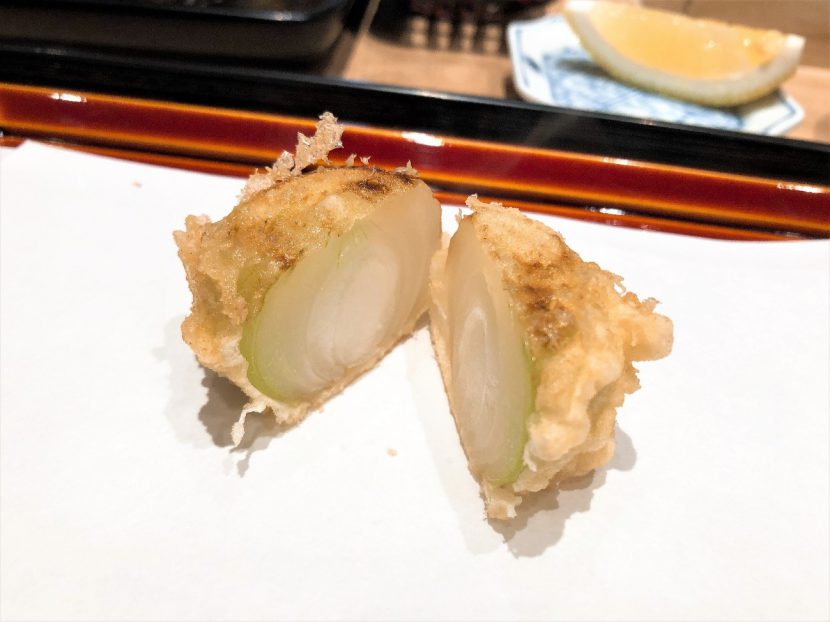 Shiitake Mushroom and Anago Tempura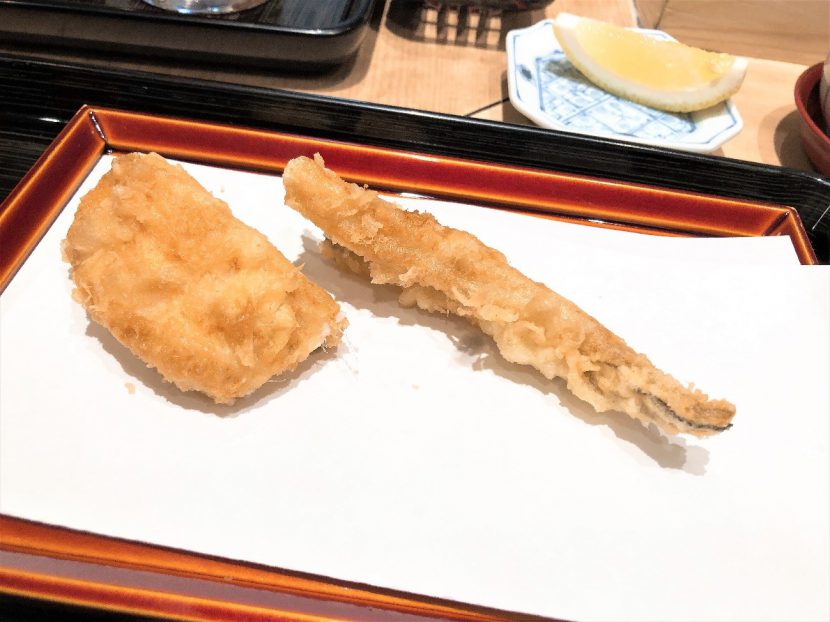 Sweet Potato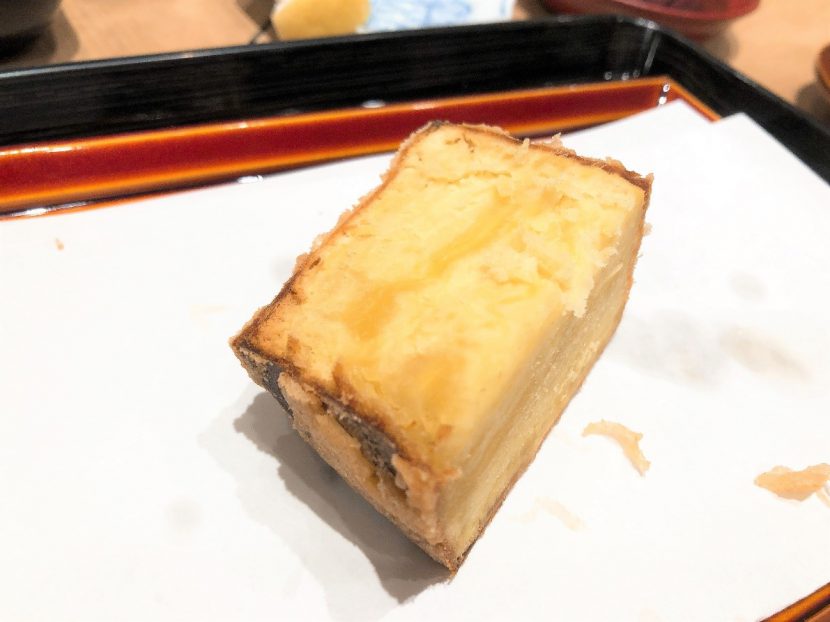 Kakiage-don: Kakiage tempura
Kakiage-don: Kakiage tempura on a bowl of white rice and seasoned with tempura sauce. It came with pickles and red miso soup. (below)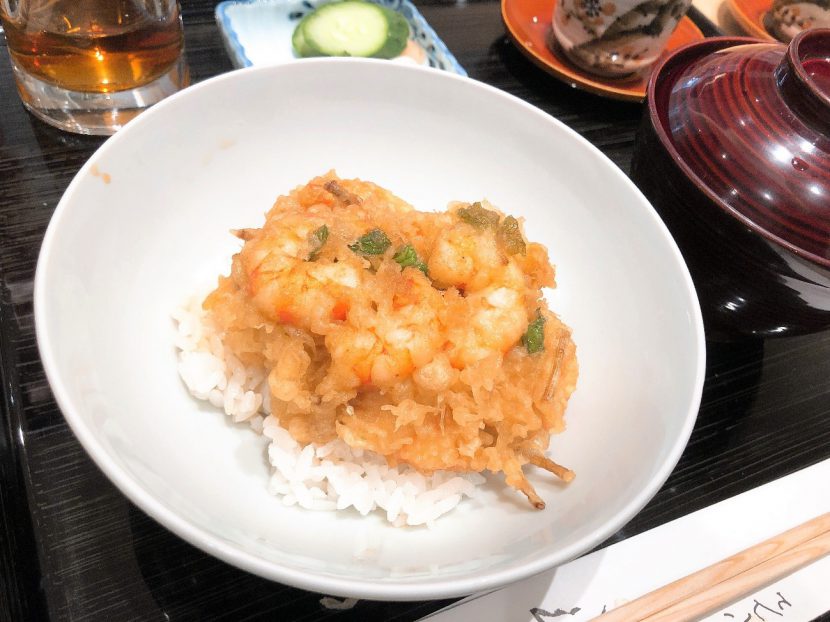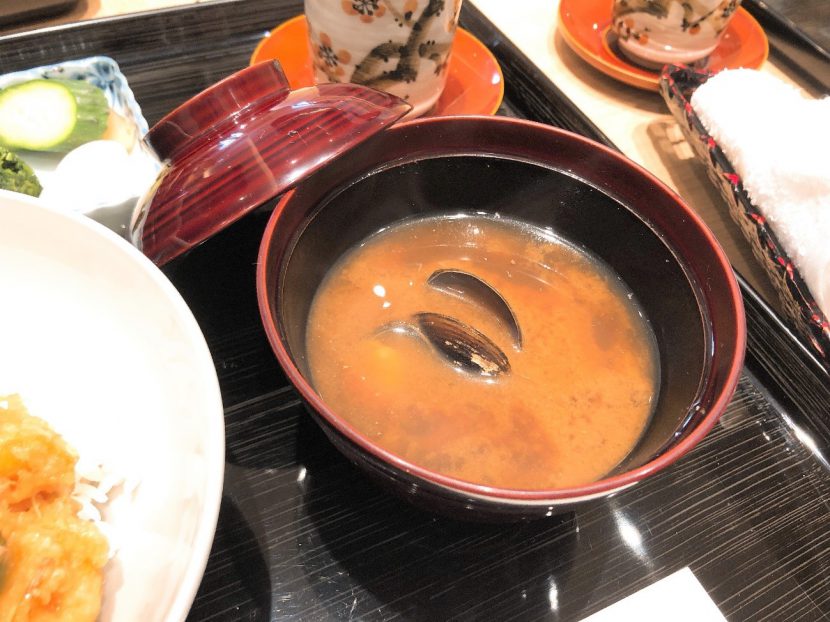 Dessert. Fresh seasonal strawberries.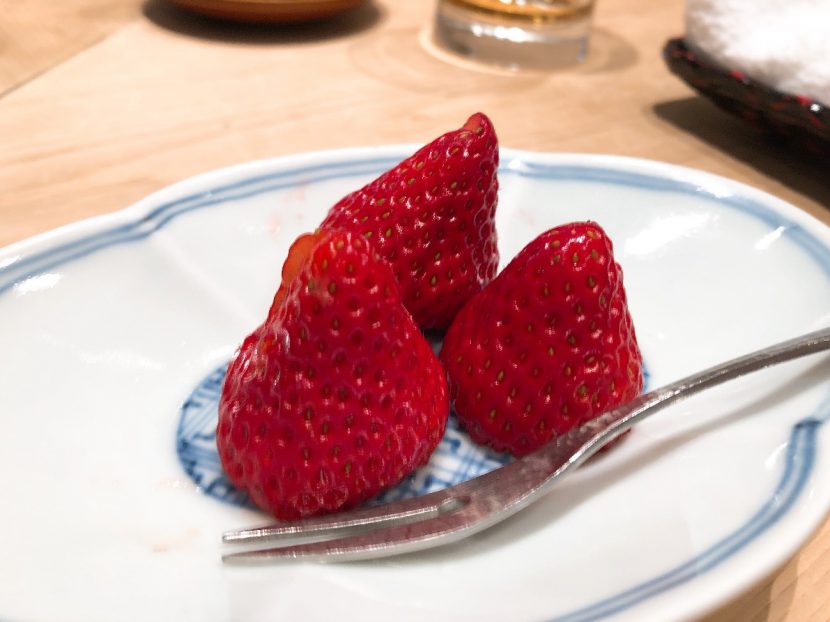 Possibly the sweetest strawberries I have eaten in my entire life.
Needless to say, the food was of the highest-quality and the meal was a truly memorable experience. The staff was friendly, hospitable and highly attentive. They would come by to replace the white piece of paper placed on my plate on which my tempuras were served upon noticing even the smallest blot of oil.
As previously mentioned, Chef Kondo took some time during his ultra-busy lunch service to talk to us diners as he cooked and I was amazed by his passion and dedication to the art of tempura which was so apparent in how he spoke. He entertained us with stories of his past culinary experiments of making tempura with the most extraordinary ingredients, most of which were actually at the behest of other famous chefs and industry figures. Our utmost gratitude to the gracious Chef and his amazing staff.
I hope you have the opportunity to sit at Chef Kondo's counter and taste the different tempuras loved by all those who experience it. For those that would like to visit Tempura Kondo, we recommend reservations be made as soon as possible, as seats fill up very quickly.
For Reservations: