I was recently asked by a friend which genre of Japanese cuisine (such as sushi, kaiseki, nabe etc.) I enjoyed the most.
I quickly answered that it is Tempura cuisine and later wondered why I like Tempura so much. I suppose it's because while it is one of the most simply cooked foods, it has the potential to have the most flavor depending on the ingredients used.
So naturally a dinner reservation at 2 Michelin-Star Shunsaiten Tsuchiya had me counting the days.
Reservations at this renowned Tempura restaurant is notoriously difficult to make, especially on dinner times, so the reservation was made a painfully long 2 months before, but I knew it would be worth the wait.
Me and my colleague got off at Esaka Station and walked a little over 10 minutes through a quiet residential area before arriving at the charming single-building restaurant.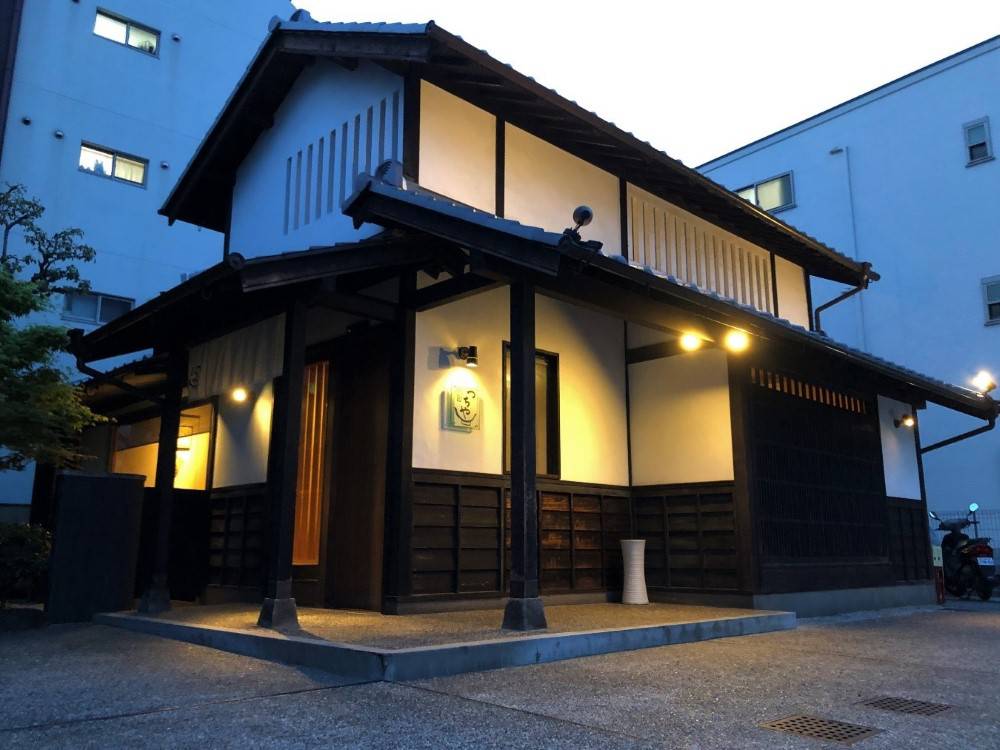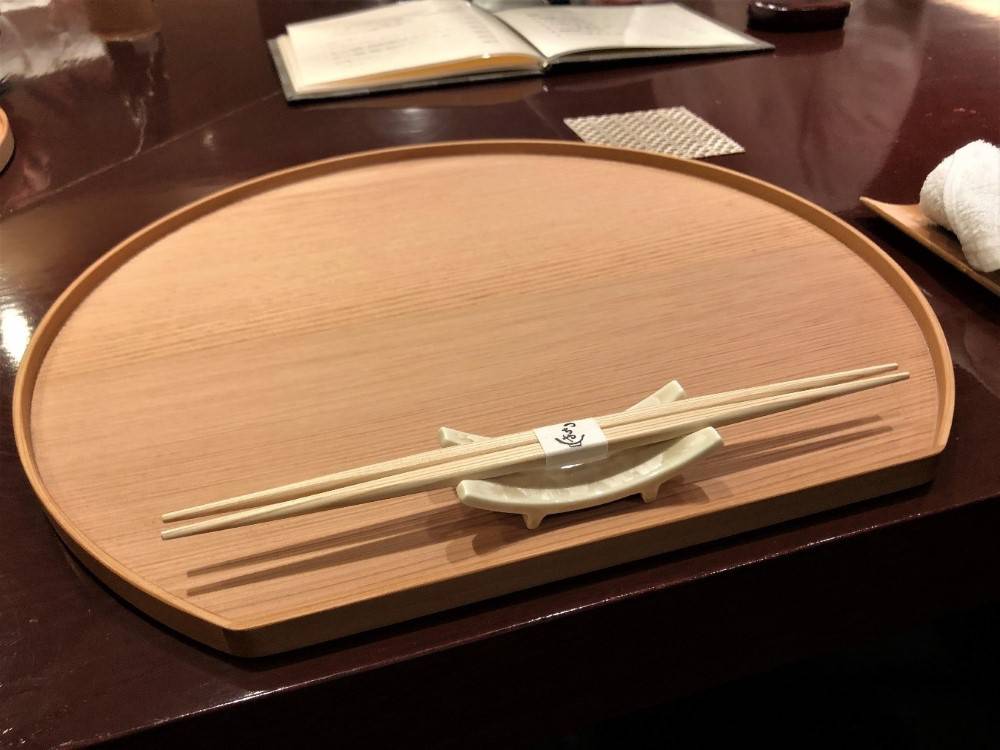 Once inside, I realized that it was much more spacious than the other counter-seating style Tempura establishments I had to been to in the past. We were led to our seats (my colleague was lucky to get a seat from where he could see everything the chefs were doing behind the counter) and after ordering the customary beer to make a toast with, we were off to start our dinner course.
We had made the reservation for the luxurious "Chef's special course" which was a fusion of Kaiseki dishes followed by the main Tempura. It was Omakase, meaning that all the dishes and its ingredients were selected that day by the chef's choice, as is common in most high-end Japanese restaurants. I had expected it to be a lavish meal, however by the end I was blown away by its quality and extravagance.
Sakizuke (first appetizer)
Japanese scallops & canola leaf with seaweed jelly sauce.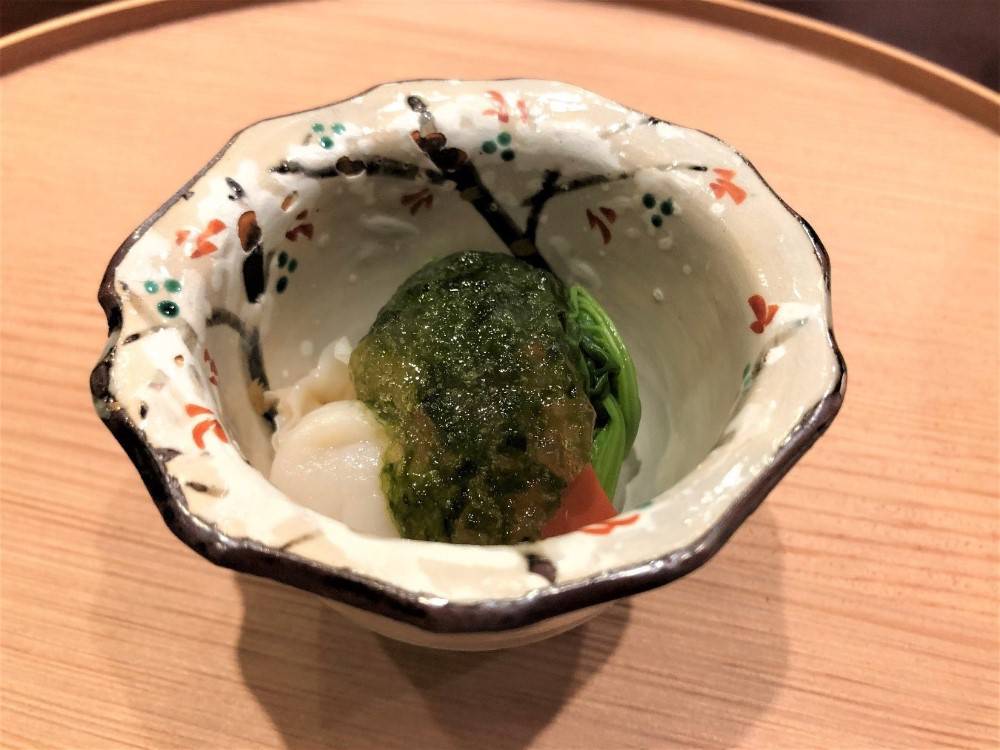 Sashimi
Sea bream, tuna & squid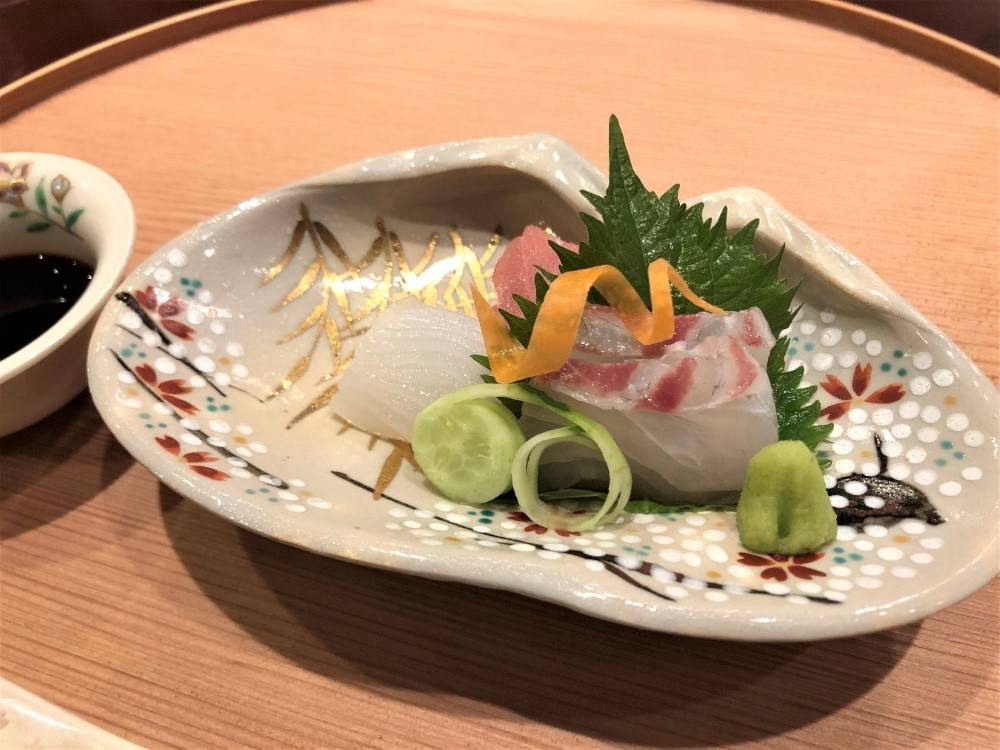 Freshly-picked bamboo shoots with miso dressing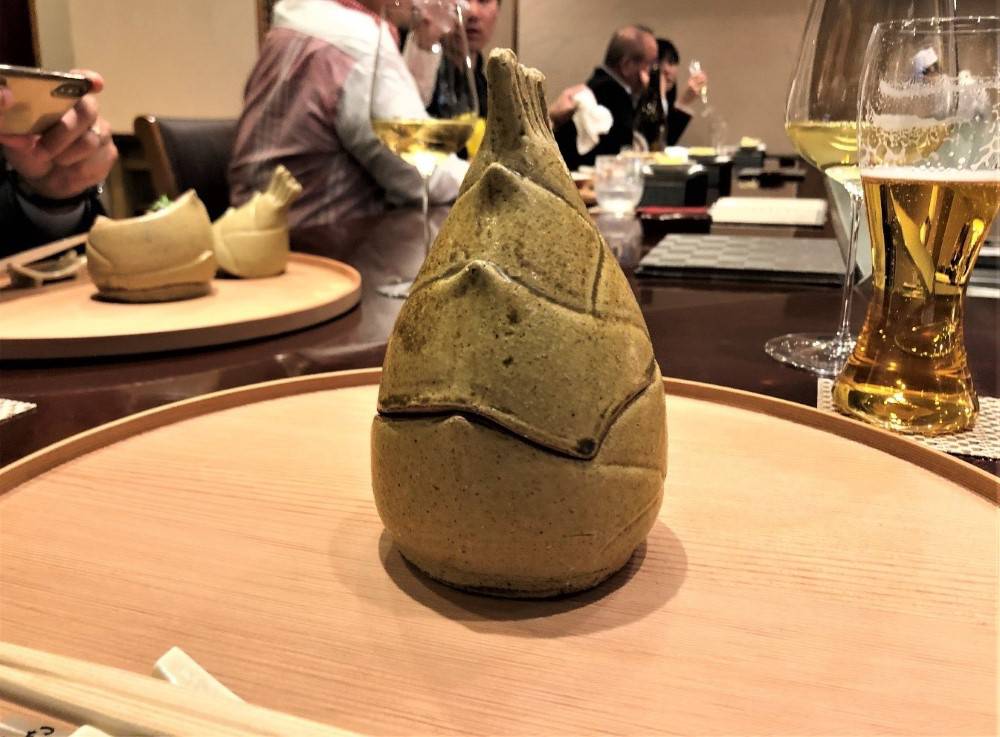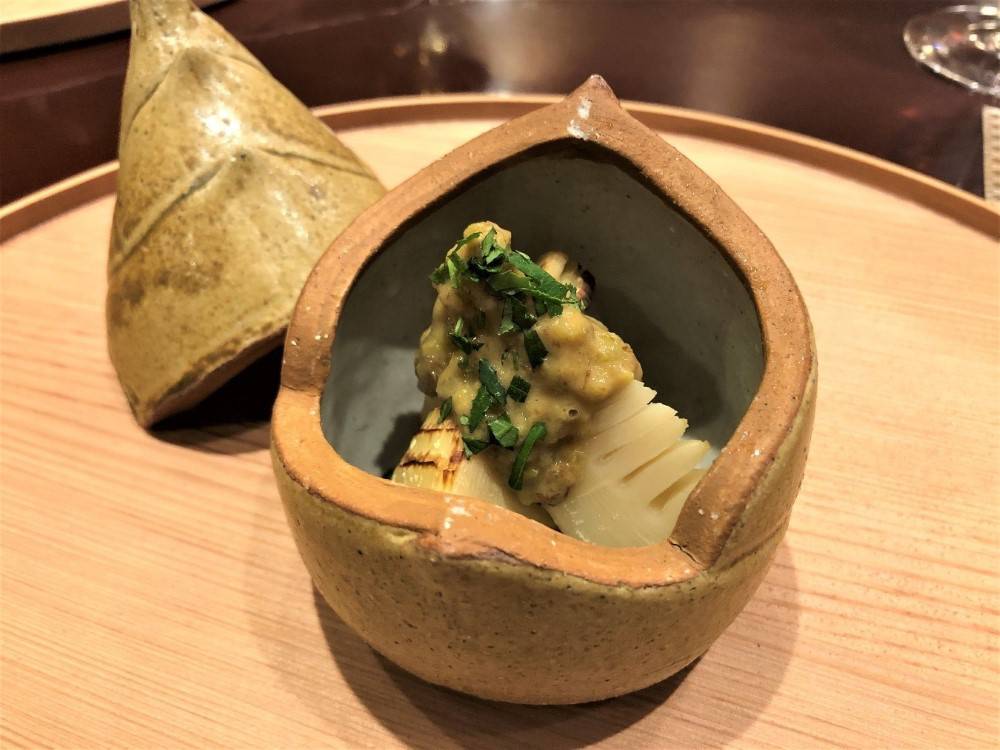 Hassun (seasonal dishes)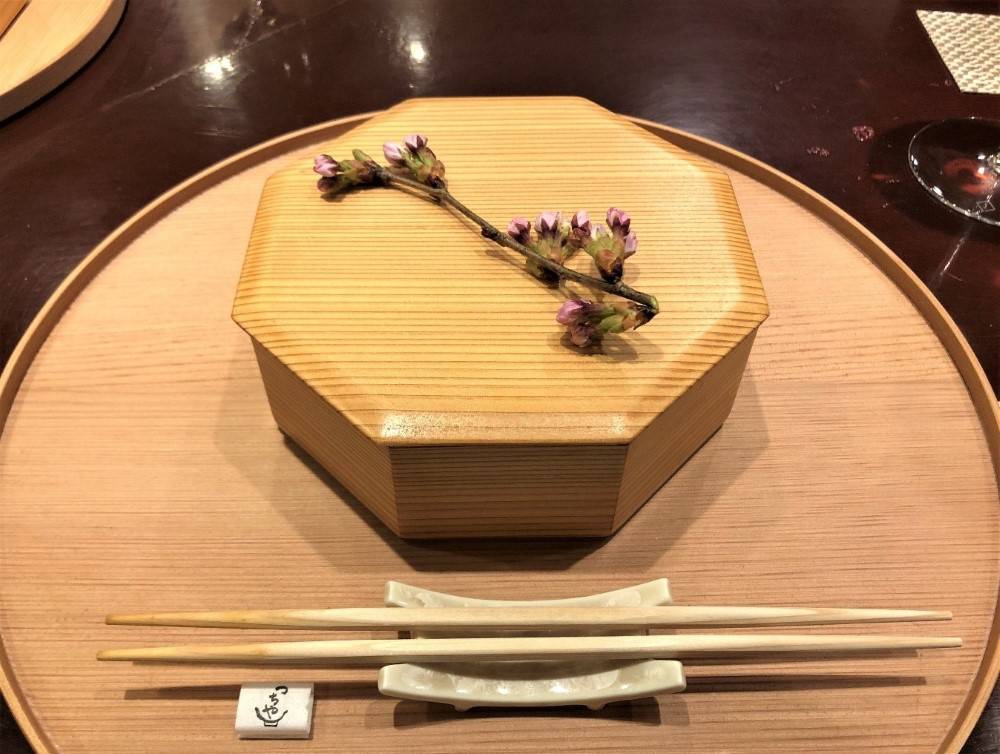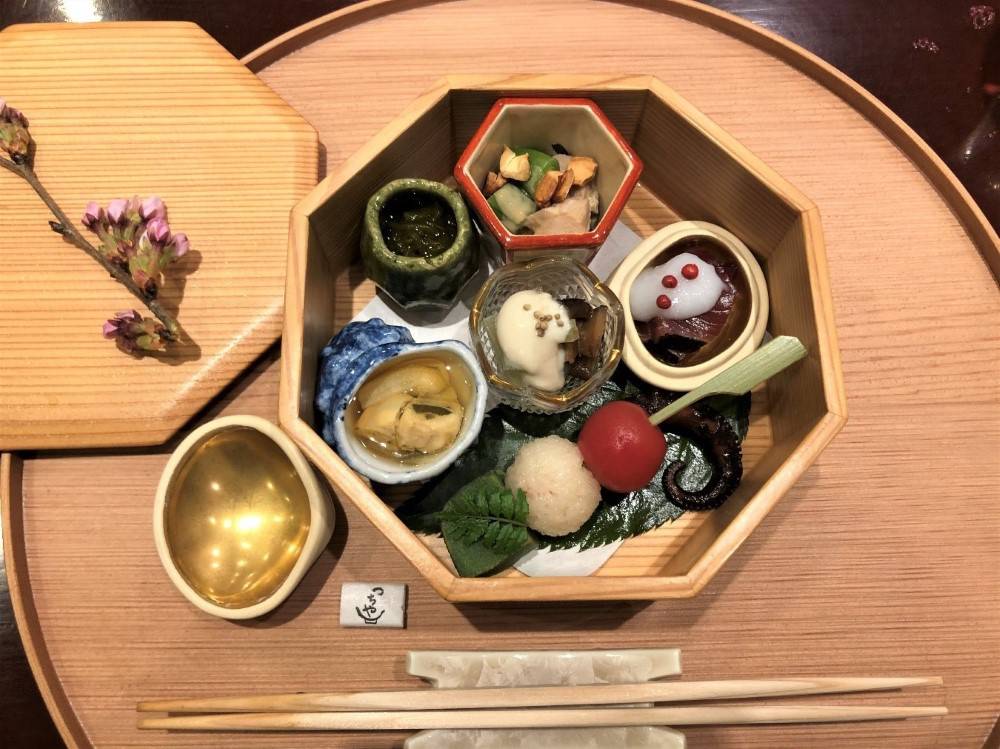 After we finished our beers, the chef suggested we try pairing our upcoming tempura with a wine (Japanese sake was also available, however we opted for wine on this occasion).
As a complete novice with wines, I asked him to make a recommendation and we got a bottle of white wine which did not disappoint.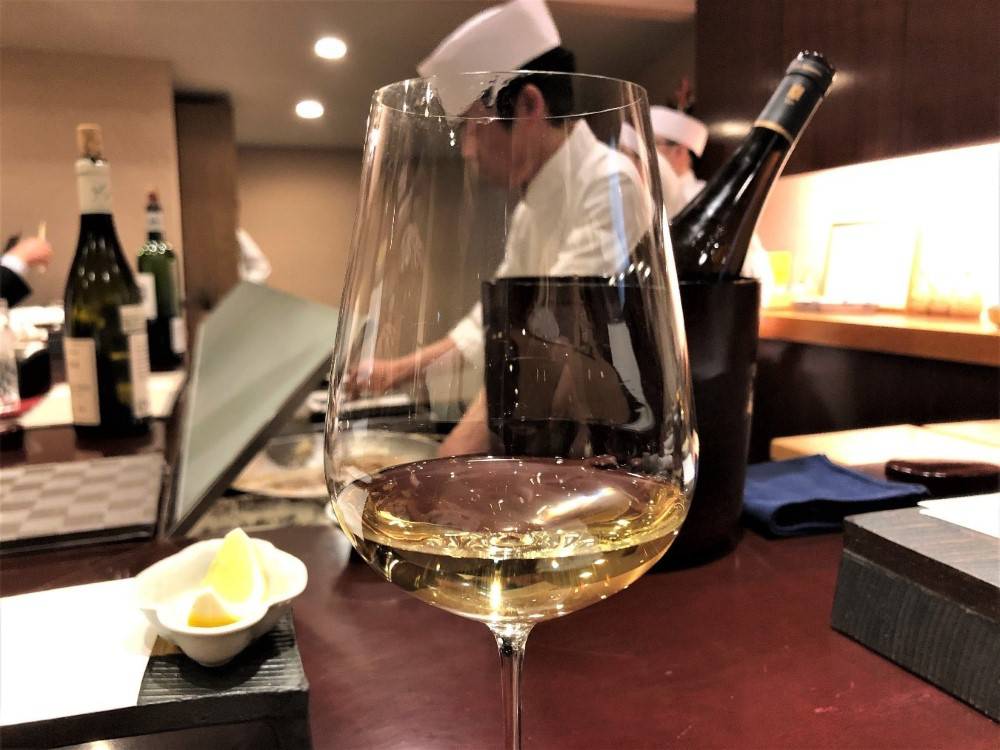 Now came the long-eagerly-awaited Tempura. 
The staff first served us 3 types of salt and tsuyu (tempura sauce) in preparation.
From left to right:
Rich salt from Mexico, seaweed infused salt from Nagasaki, pink rock salt from Himalaya.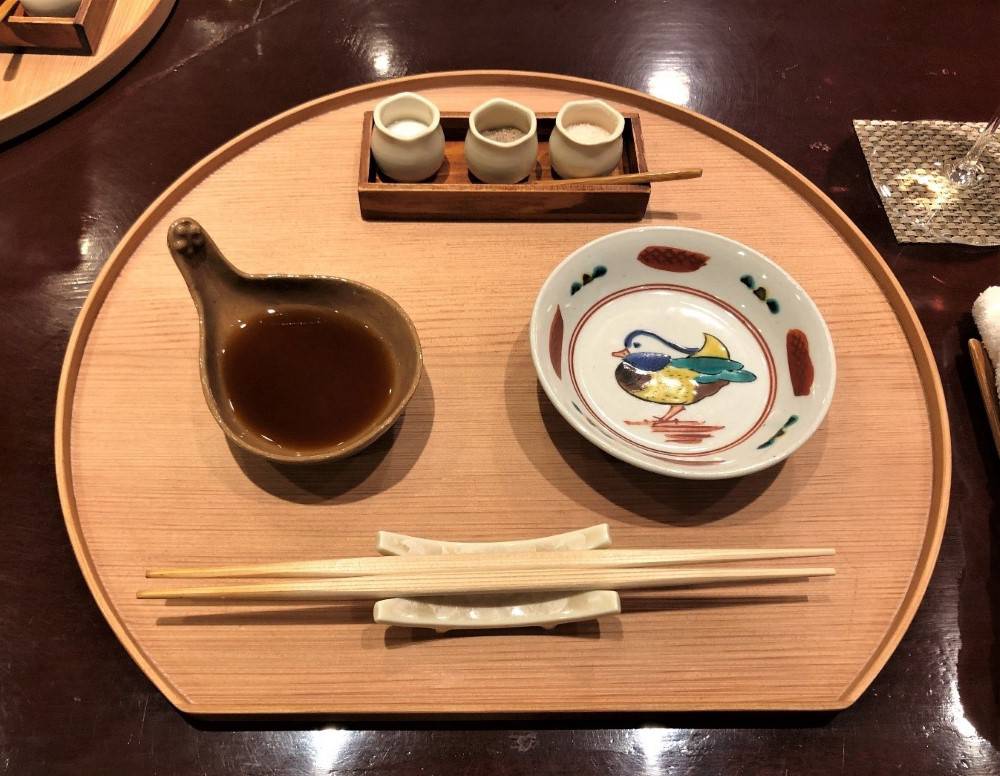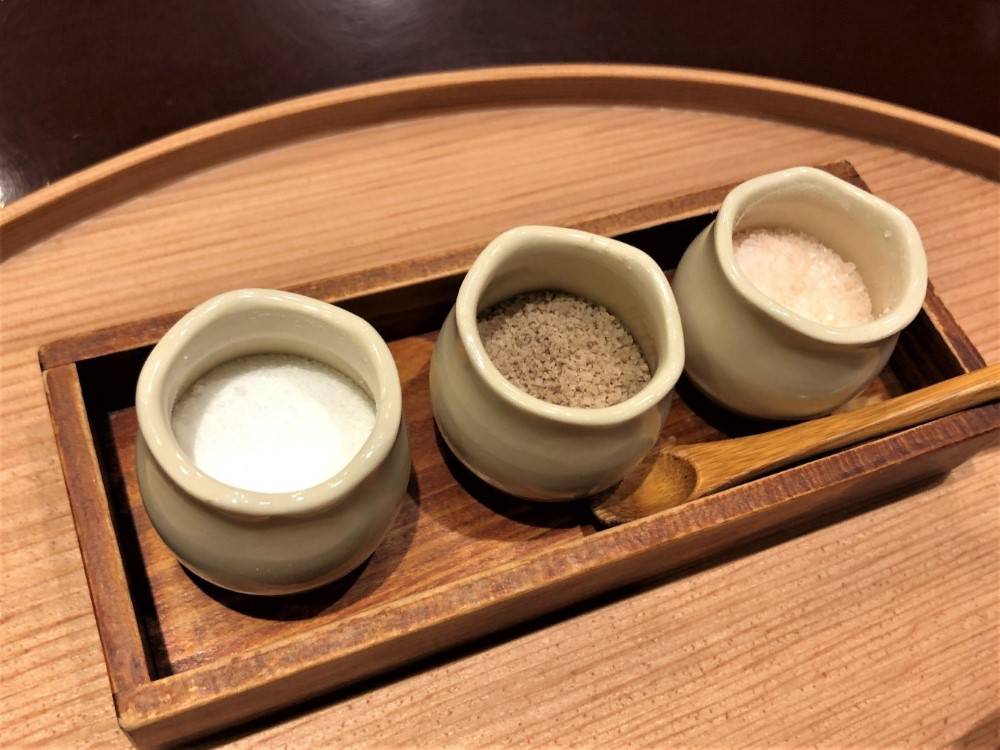 Shrimp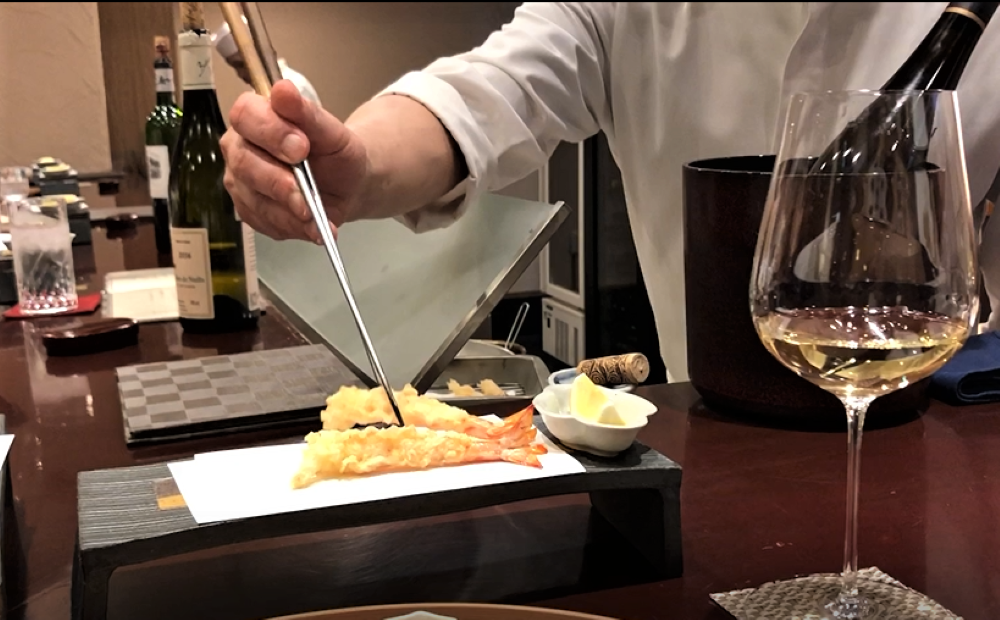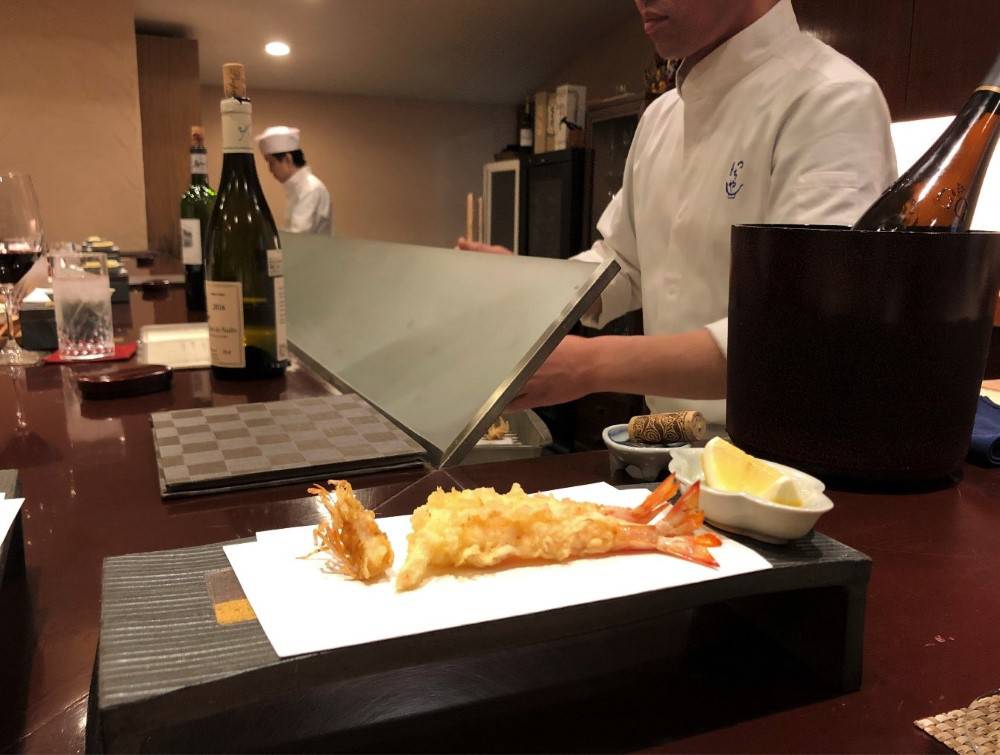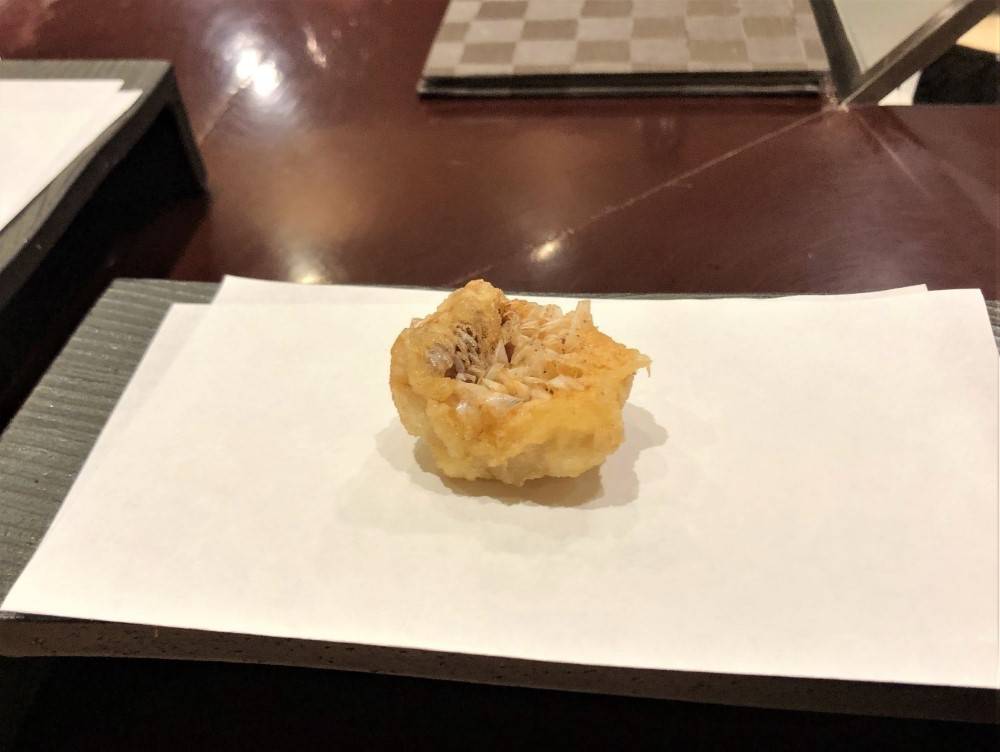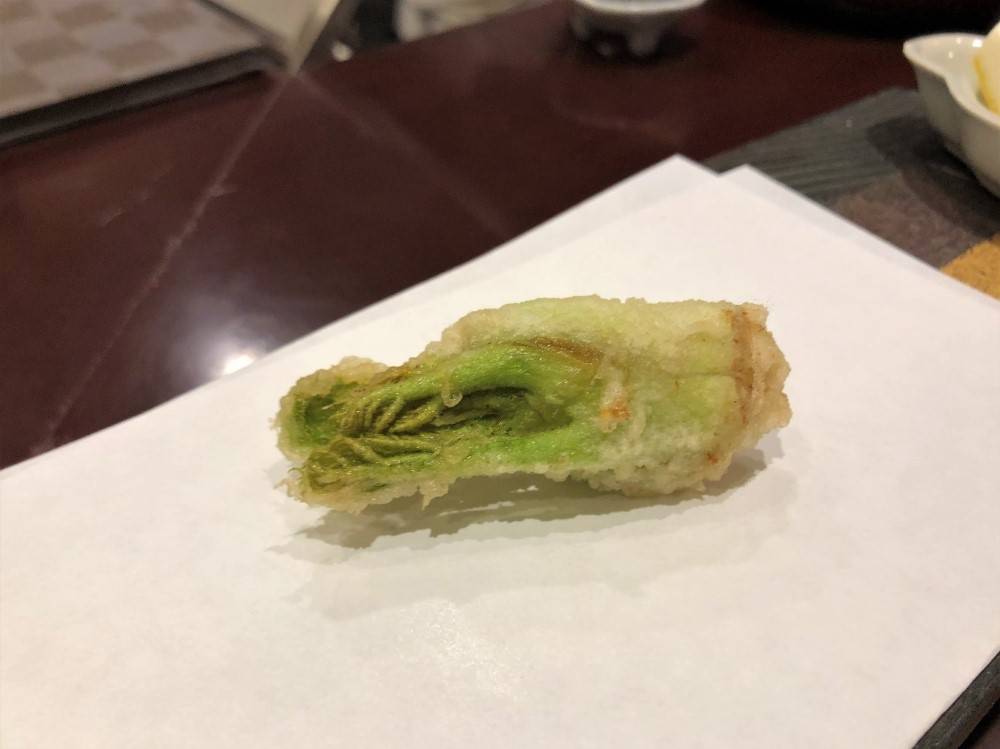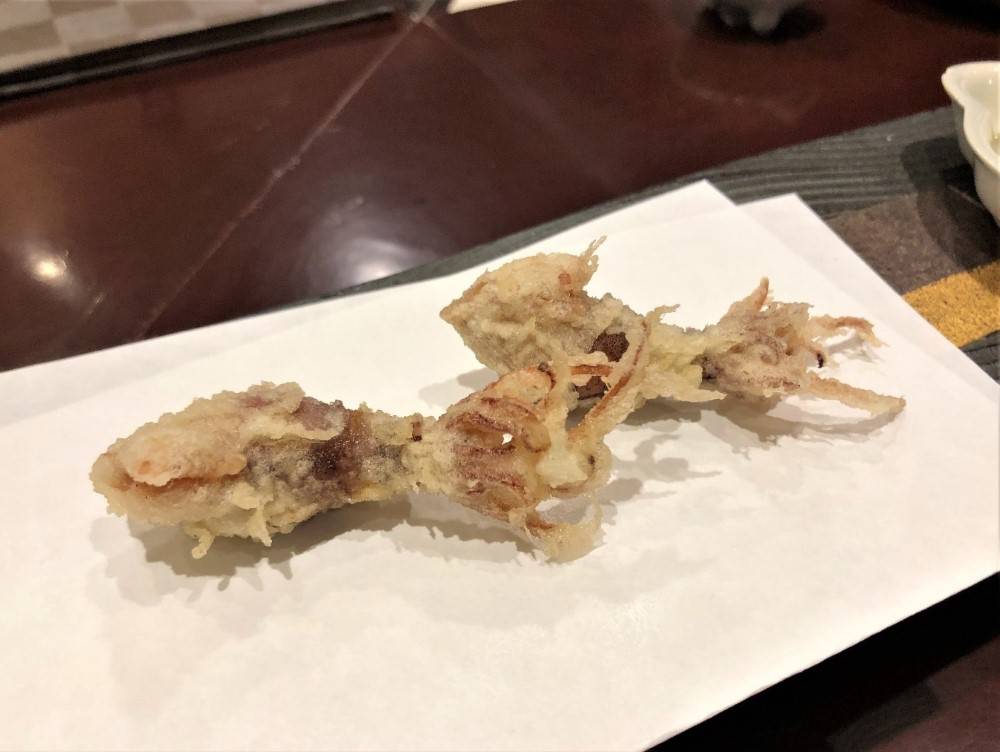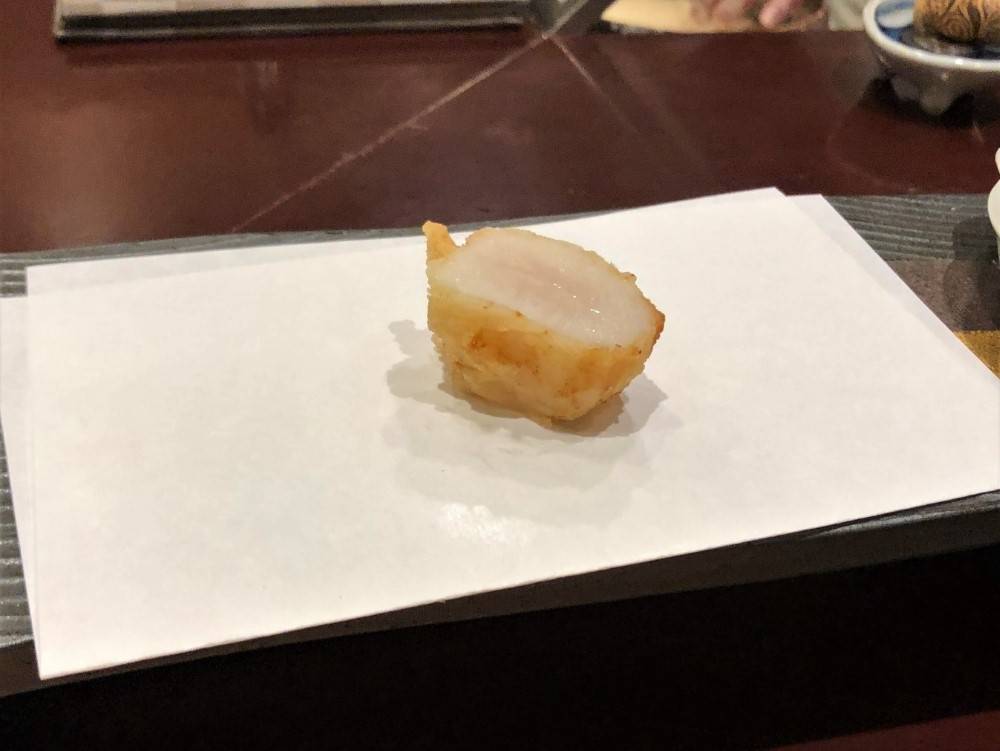 Sea urchin wrapped in aoba leaf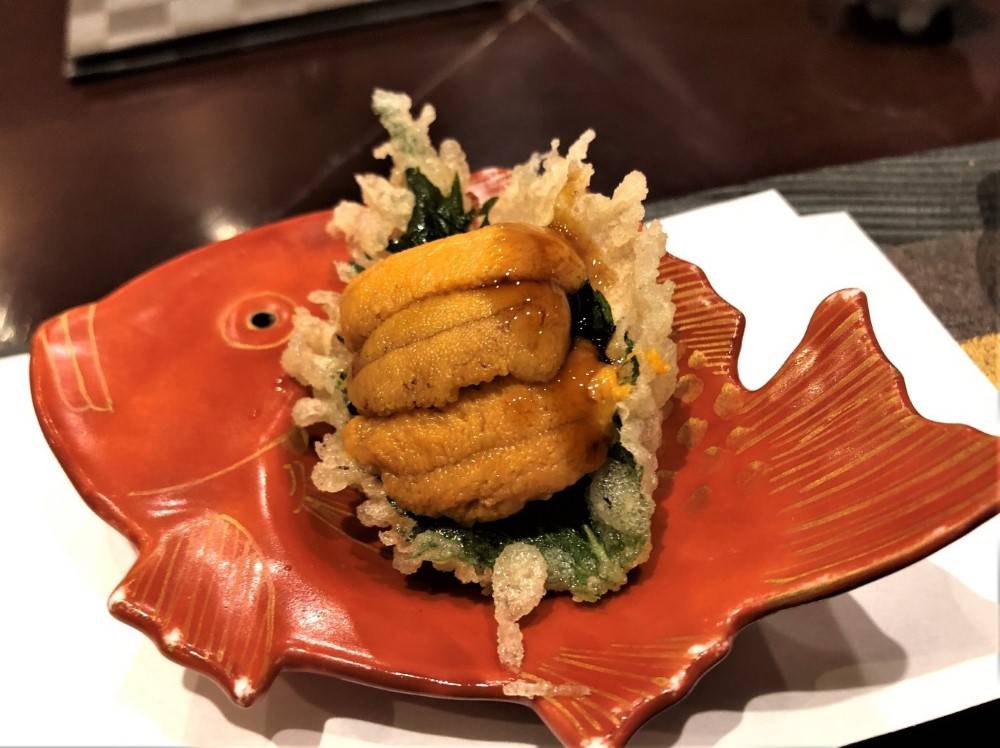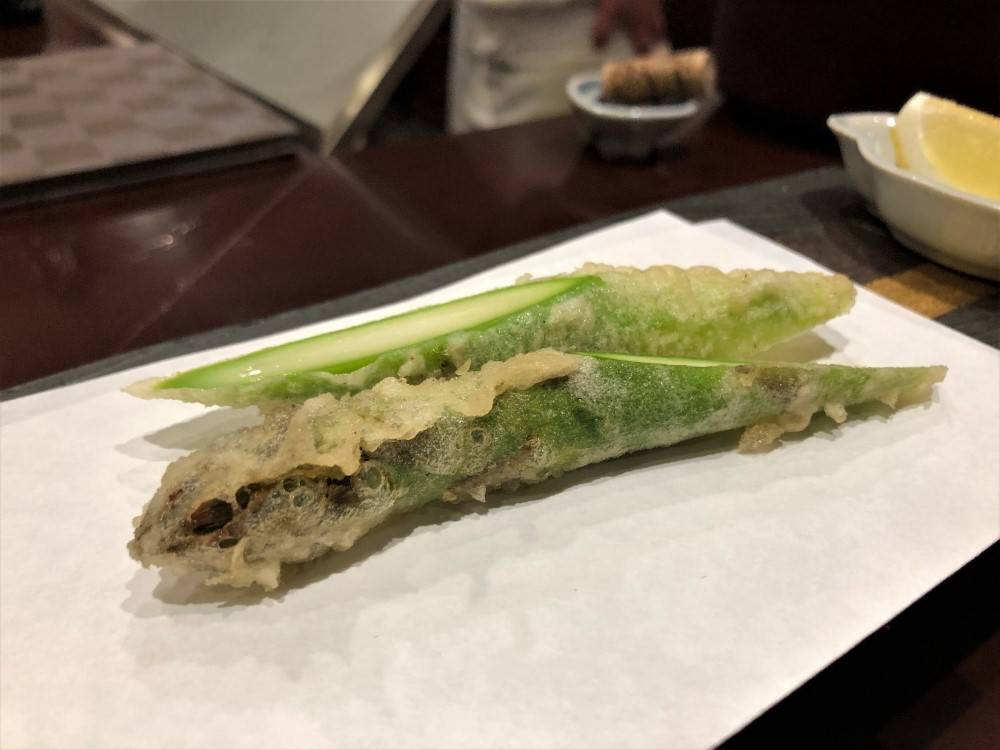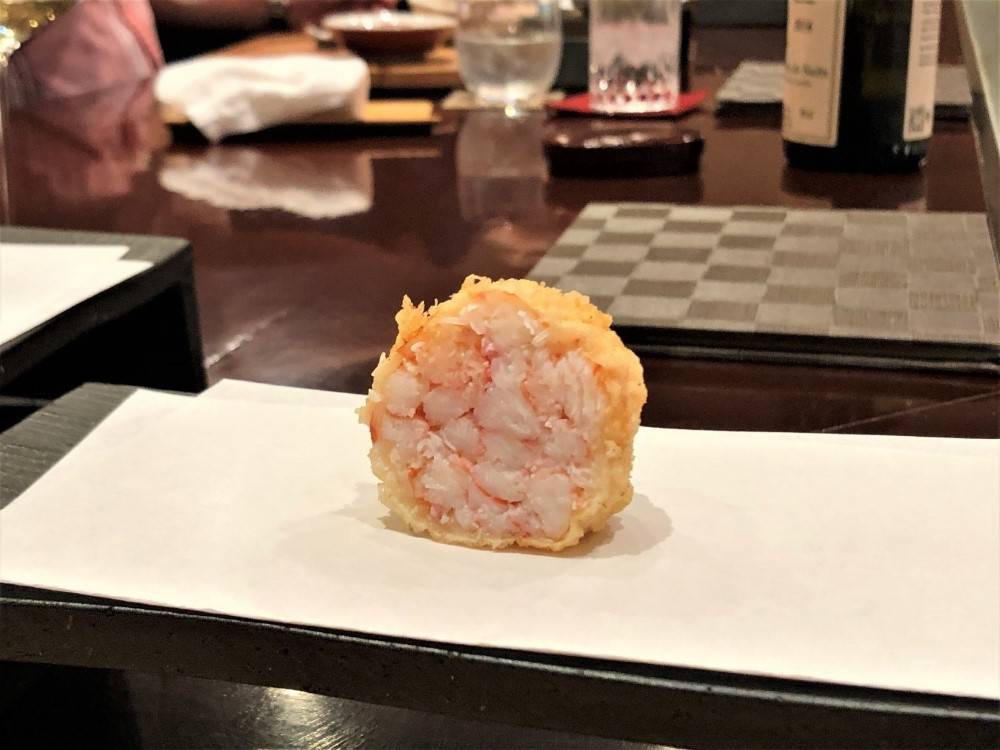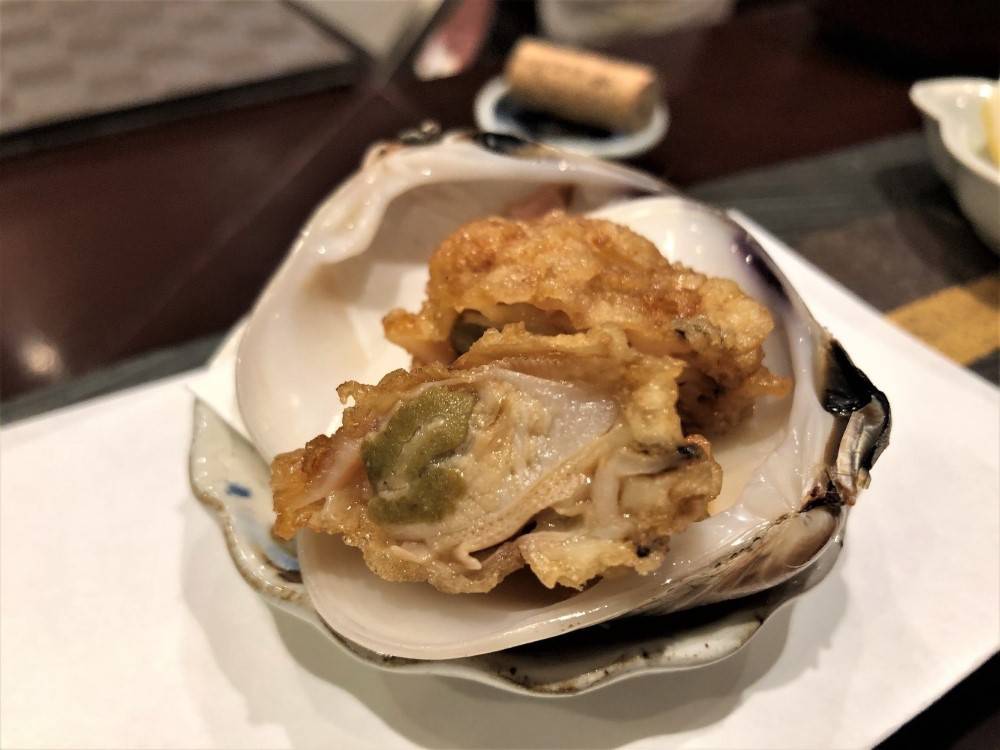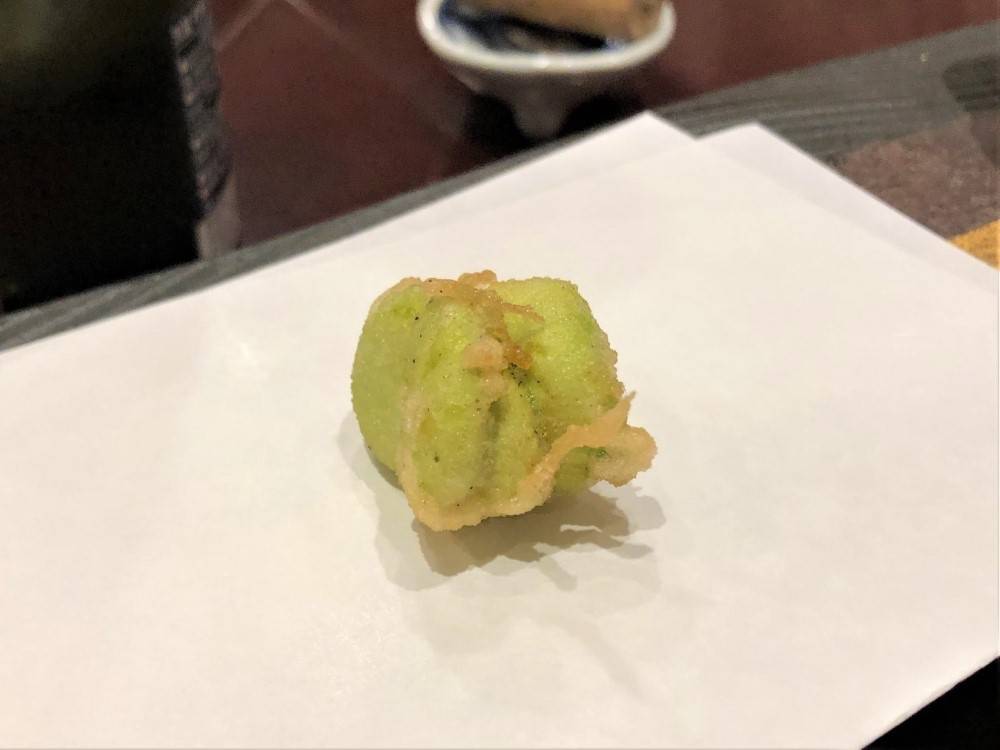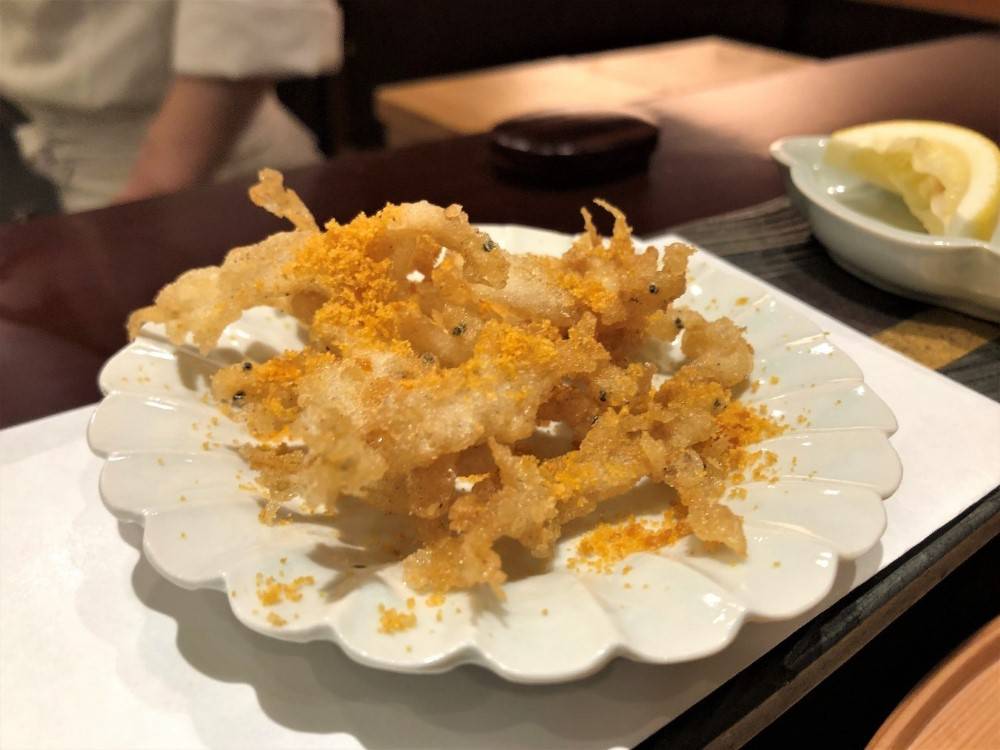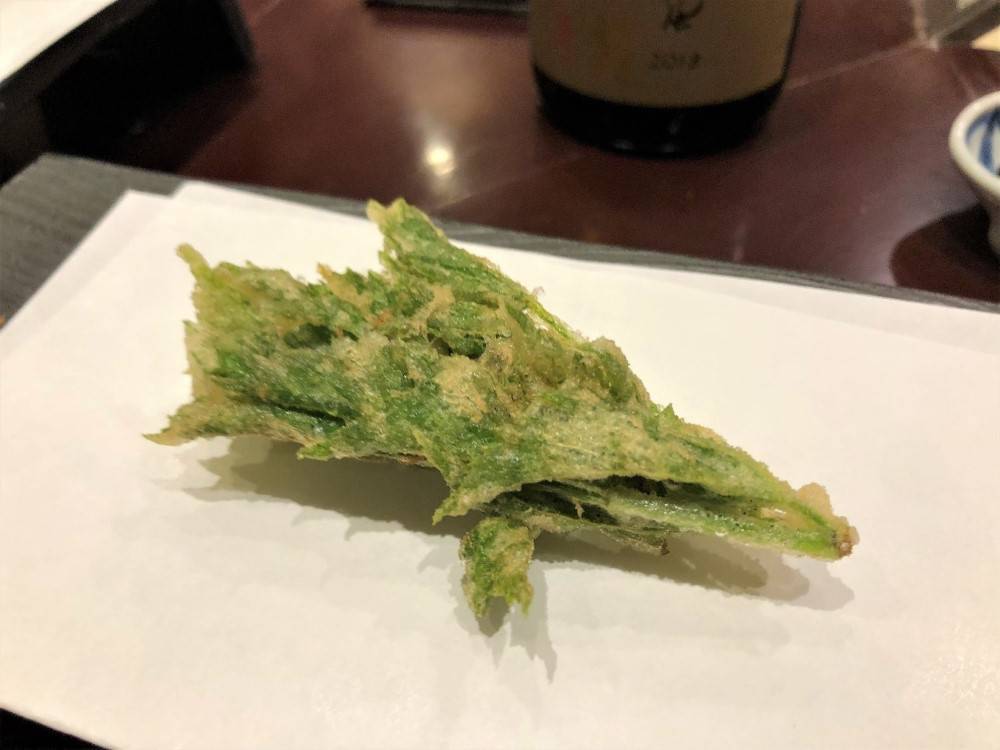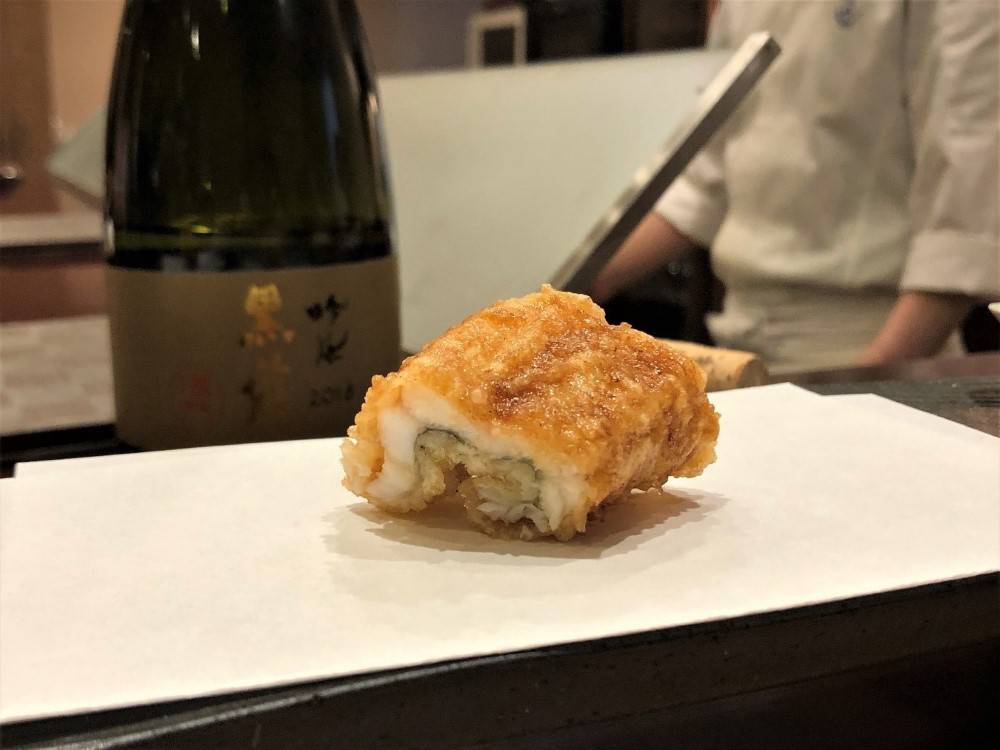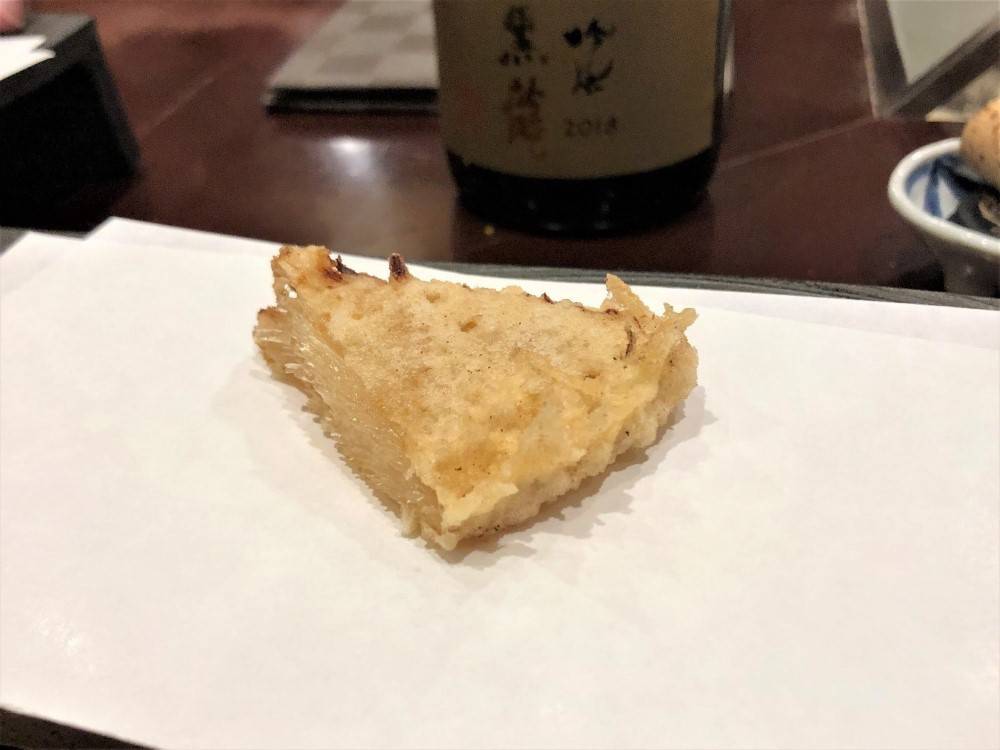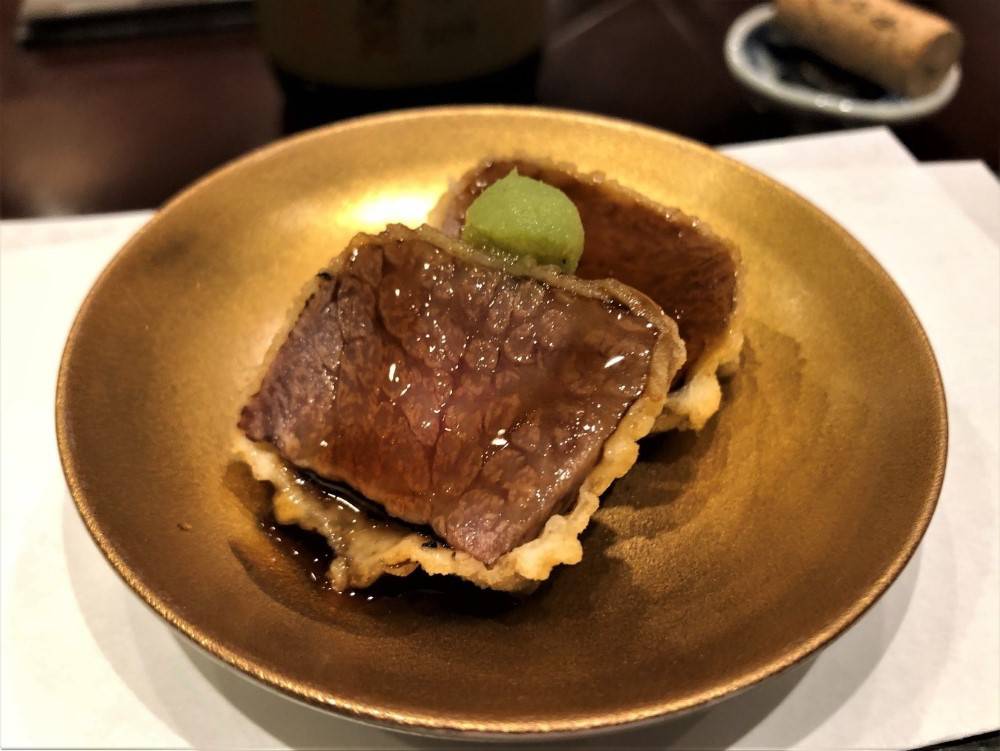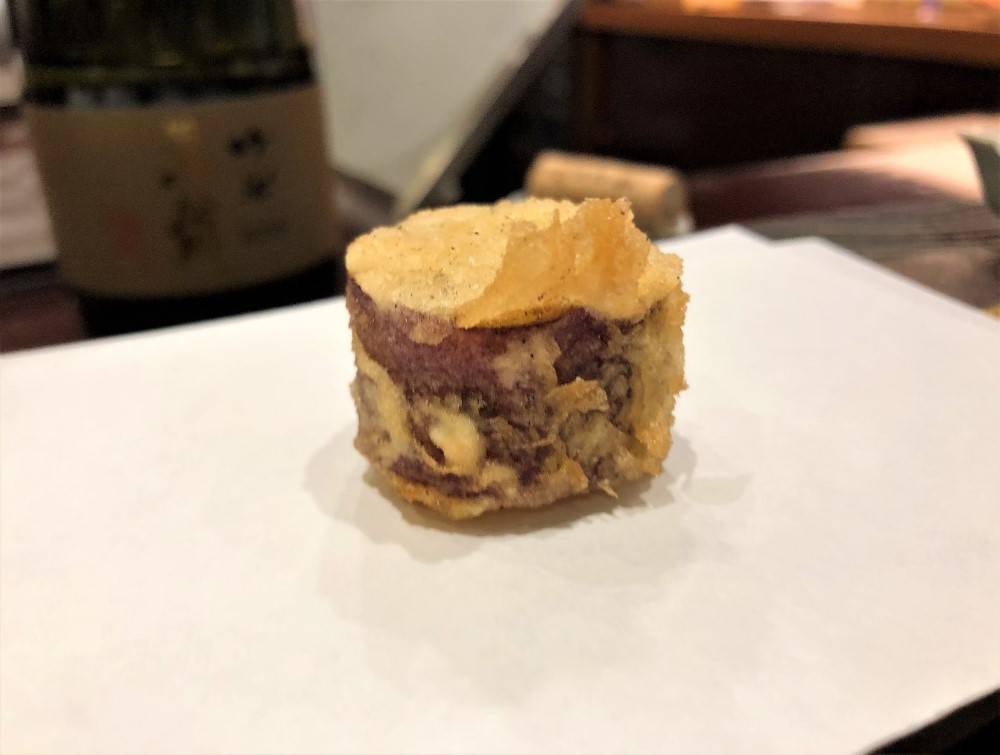 A refreshing palate cleansing dish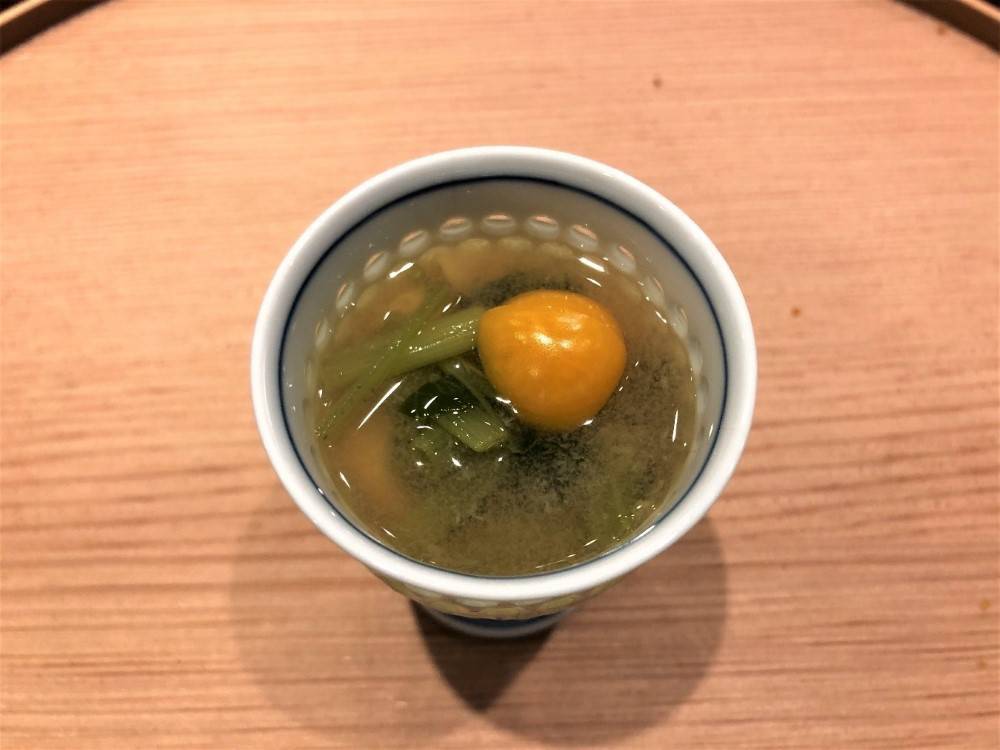 The shime, or rice dish to signal the end of the course. Either Tendon (tempura rice bowl) or Tencha (tempura and rice with green tea broth) was available to be selected and I went with the Tendon and it came with tea, pickles and red miso soup.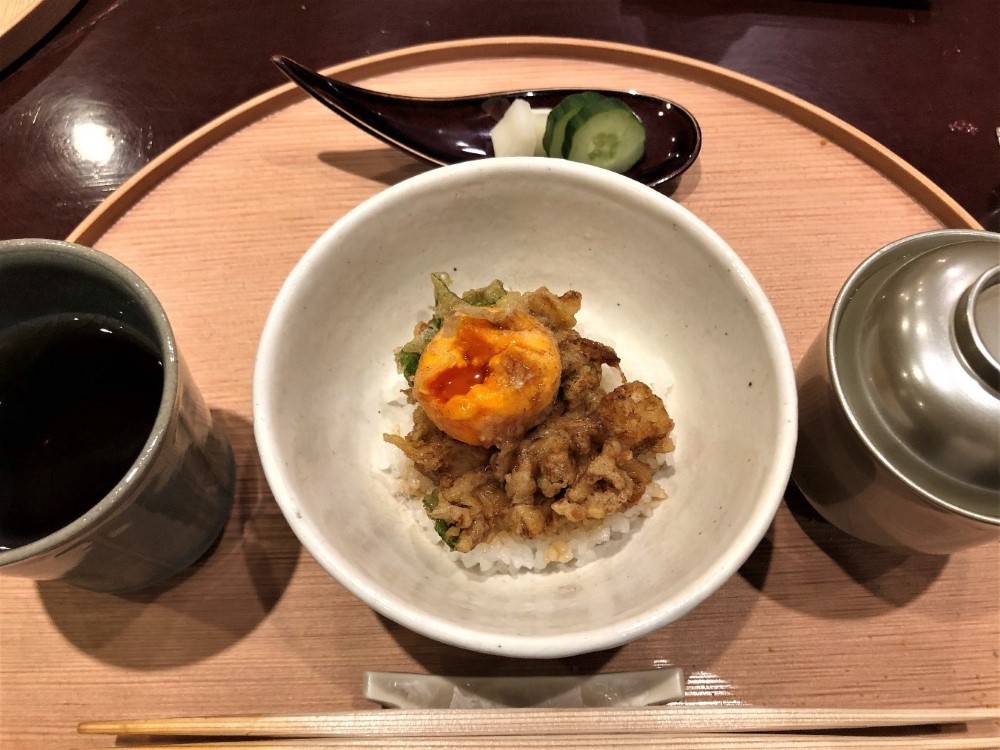 Finally, dessert. Rich green tea ice cream with milk pudding and strawberry.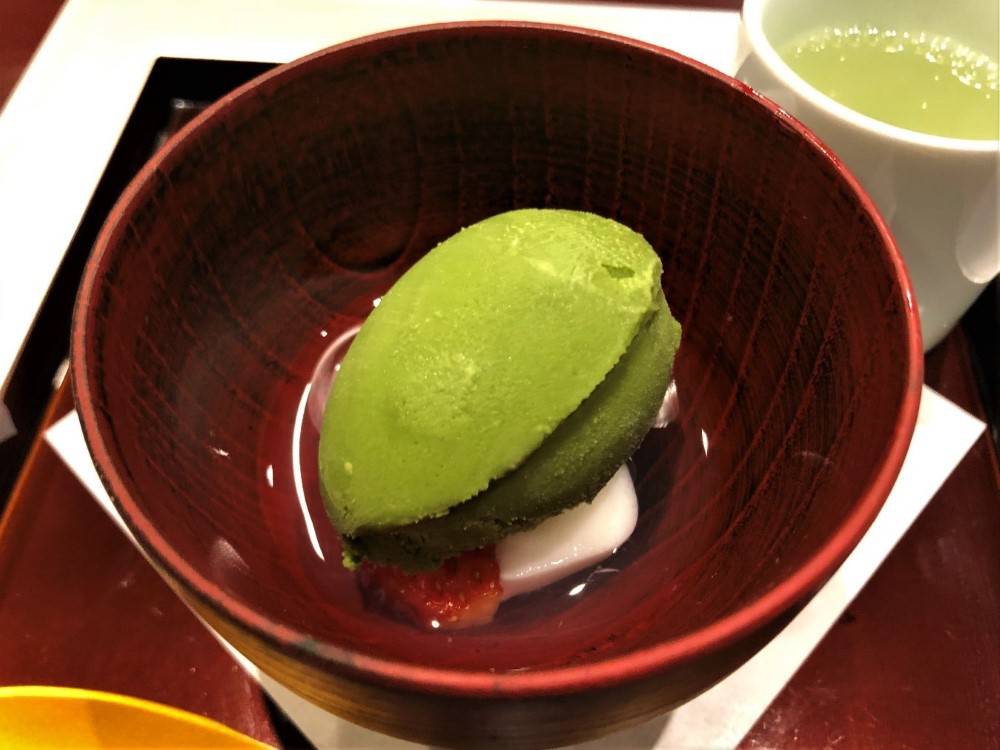 After our extravagant course came to an end, my colleague and I had a chance to converse
with the head chef at length (he had personally attended to us through our whole course).
He was as very sophisticated and well-learned man and we spoke on a few subjects such
as current world events, Japanese politics and culture.
He told us that the secret to Tempura was in its simplicity. It was the simple way its
ingredients were cooked; covered in batter and deep-fried in oil, which trapped the flavor of
the ingredients inside its golden jacket without letting a single particle escape. This is why
the full untouched flavor of the seafood, vegetables and meat fills your mouth every time
you sink your teeth into a freshly cooked Tempura.
I suggest making a reservation as early as possible if you are considering dining at
Shunsaiten Tsuchiya, as it is nearly fully booked all the time by both tourists and local
foodies. And there really is no debate if you are in Osaka and love Tempura.
Shunsaiten Tsuchiya Official Website
Reservation Form