Hida Kisetsuryori Sakana

飛騨季節料理 肴
Chubu (Hokuriku)
Innovative
A true expression of gratitude to the blessing of mother nature.
A Michelin-starred seasonal cuisine created with fresh ingredients procured from both mountain and river by the chef.
Created with the freshest and most in-season ingredients found in the nature of the alpine region of Hida Takayama, from both mountain and river, the cuisine at Hida Kisetsuryori Sakana is truly one-of-a-kind that cannot be enjoyed anywhere else.
The hidden mountains of Hida are known for its wealth of wild vegetables and its rivers for the wild fish which swim in its pure waters. The chef personally gathers natural mushrooms from the hida mountains, ones so rare which cannot be found in or procured from in any market and these are cooked and served to guests. Wild vegetables in the spring, fresh river fish in the summer and fragrant mushrooms in the autumn; all these wild ingredients are procured from the nature's bounty by the chef himself.
Hida Kisetsuryori Sakana was recognized for its culinary prowess with a Michelin star and is where the season can be felt in its cuisine whenever visited. A mesmerizing slideshow of Hida's nature, seasons and food created with photos taken by the owner can be enjoyed from the counter seats and the seating on the 2nd floor offers a magnificent view overlooking the Northern Japanese Alps. The private room in the annexed traditional Japanese-style folk house offers the most relaxing atmosphere which will undoubtedly relax both your mind and body.
Address
1126-1 Echigomachi, Takayama City, Gifu Prefecture
Business hours
Lunch: 12:00 to 15:00(Last orderat 14:30)
Dinner: 17:30 to 21:30(Last orderat 21:00)
Closed
Irregular
Directions
・10 minute taxi ride from Takayama Station
・10 minute car ride from the Takayama Inter Exit of the Chūbu-Jūkan Expressway
Price
¥16,800 Omakase Course
¥14,500 Hidagyu Beef Steak, Sukiyaki,Shabu-shabu
Seasonal Course ¥20,000 to ¥30,000
Privately-Reserved Irori (Sunken Fireplace) Course ¥24,000 to ¥28,000
Service Charge
10%
Seating
8 Counter Seast
8 Seats in Japanese-style Room
Annex (with Irori) 4 to 8 guests
Smoking
Prohibited
Children
13 years old and above who can order a course
Wi-Fi
None
Language
None
Parking
5 parking spaces in front of restaurant
Dresscode
Casual clothing allowed
Payment method
【Advance payment for online reservation】
Paypal , Credit Card
【Payment for additional orders at the restaurant】
Cash , Credit Card
Cancellation Policy
※ Cancellations made up to 4 days before the reservation date are eligible to receive a full refund.
※ Cancellations made 3 days before, 2 days before, 1 day before, or on the day of the reservation date are not eligible to receive any refund.
※ All changes to the reservation are required to be made at least 4 days before the reservation date.
※ Requests to change or cancel a reservation made after the specified days above will not be eligible for any refund and requests to change the reservation to an alternative date/time will not be accommodated.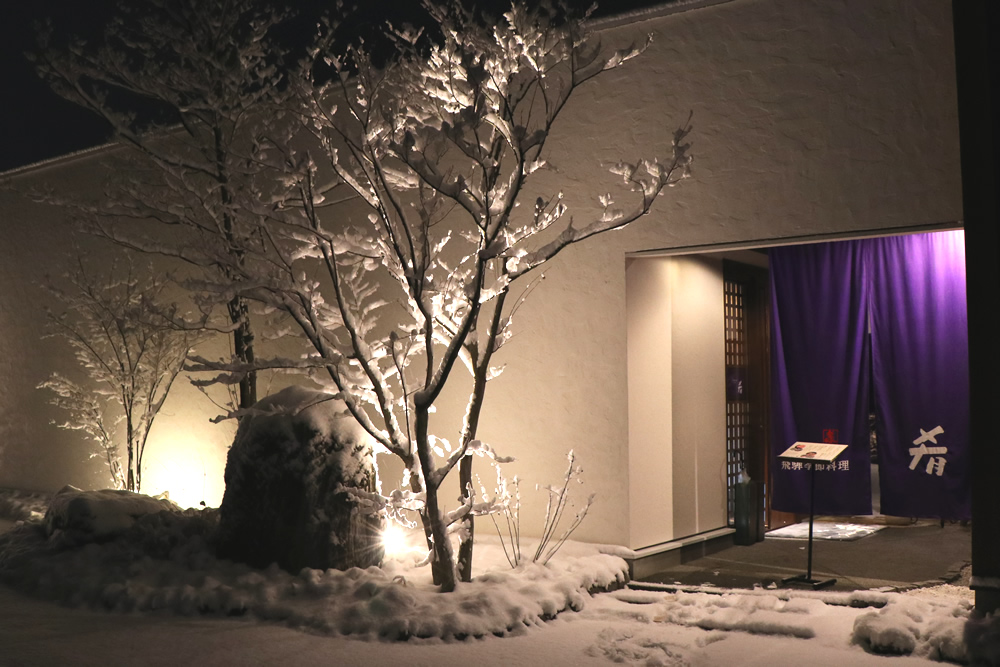 1126-1 Echigomachi, Takayama City, Gifu Prefecture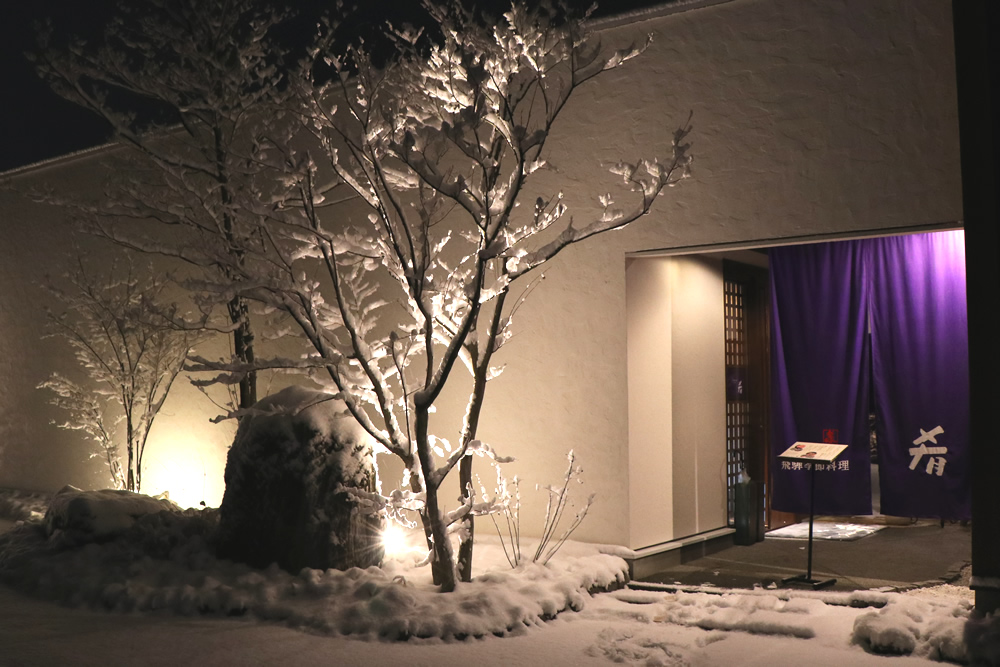 Search
restaurants Nearby