I have been to a few teppanyaki restaurants until now, but in regards to ambiance and atmosphere, Misono Ginza easily stands out from the rest.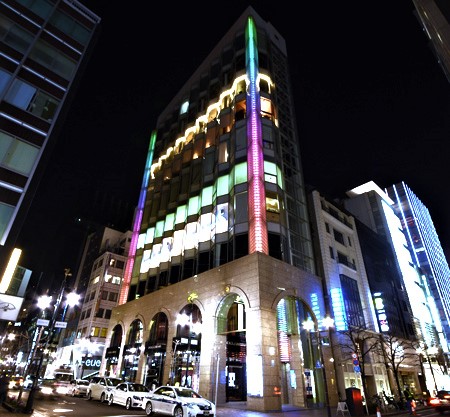 A good view is somewhat expected, as it is located on the 8th floor in a towering building in the epicenter of Ginza. However, I was filled with awe the moment I stepped out of the elevator and into the restaurant for my dinner reservation.  The interior lighting of the restaurant was of a quiet tone and fully brought out the bright night lights of Ginza which sprawled out outside the glass walls behind the long teppanyaki counter.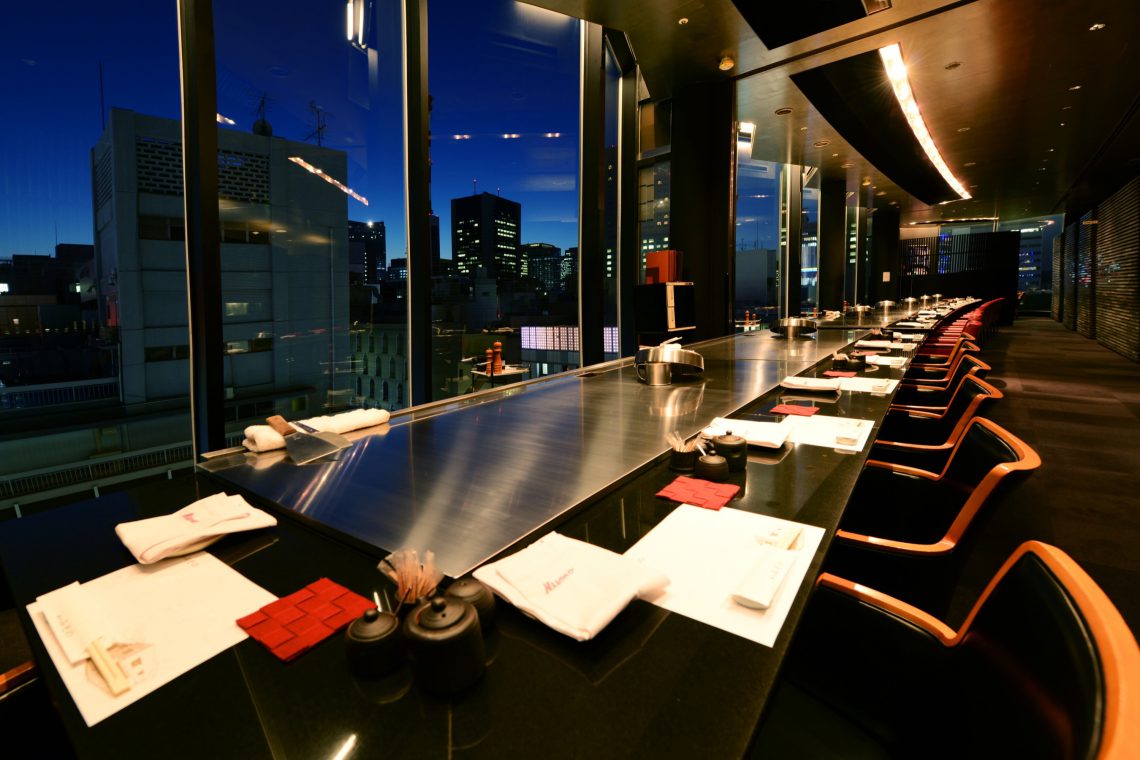 Me and my partner ordered 2 courses; the 150g Tenderloin (Fillet) and the 150g Sirloin, two of the finest cuts from the world-famous Kobe beef. I will let the pictures do most of the talking from here.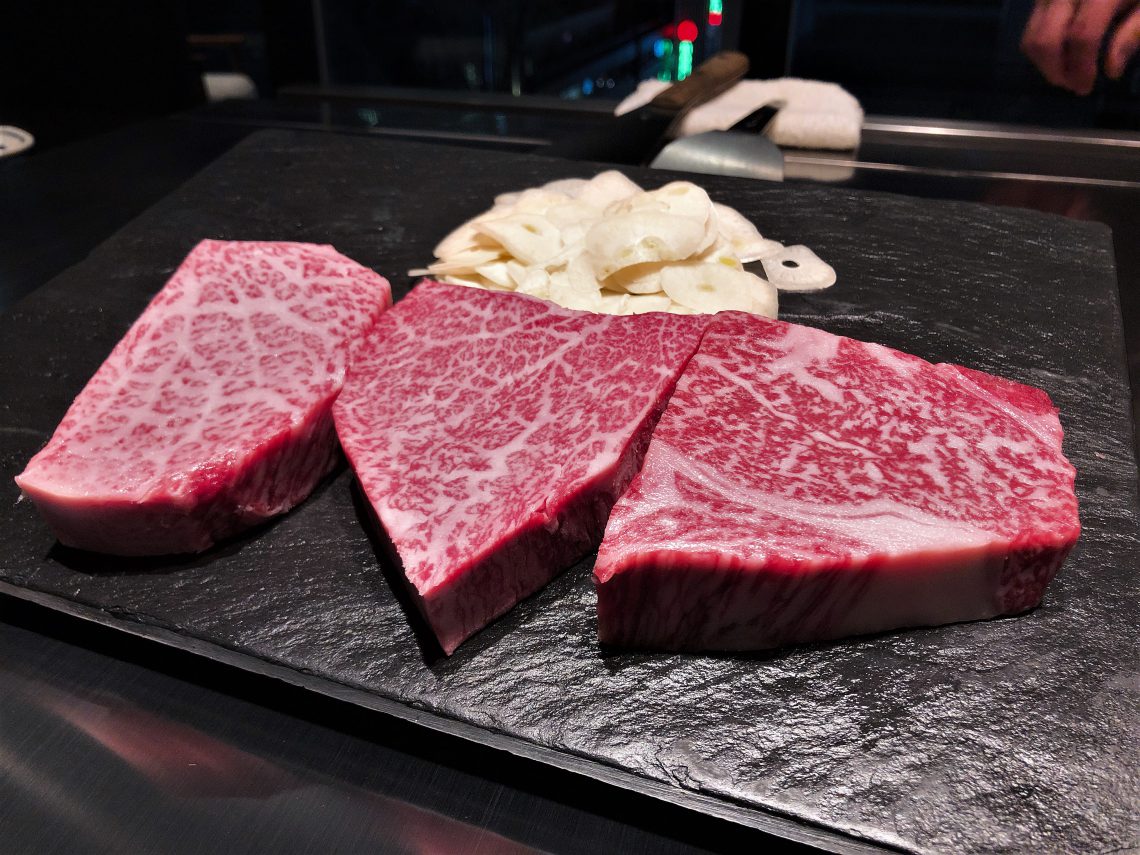 Our chef carefully explaining the characteristics of the two different cuts to us.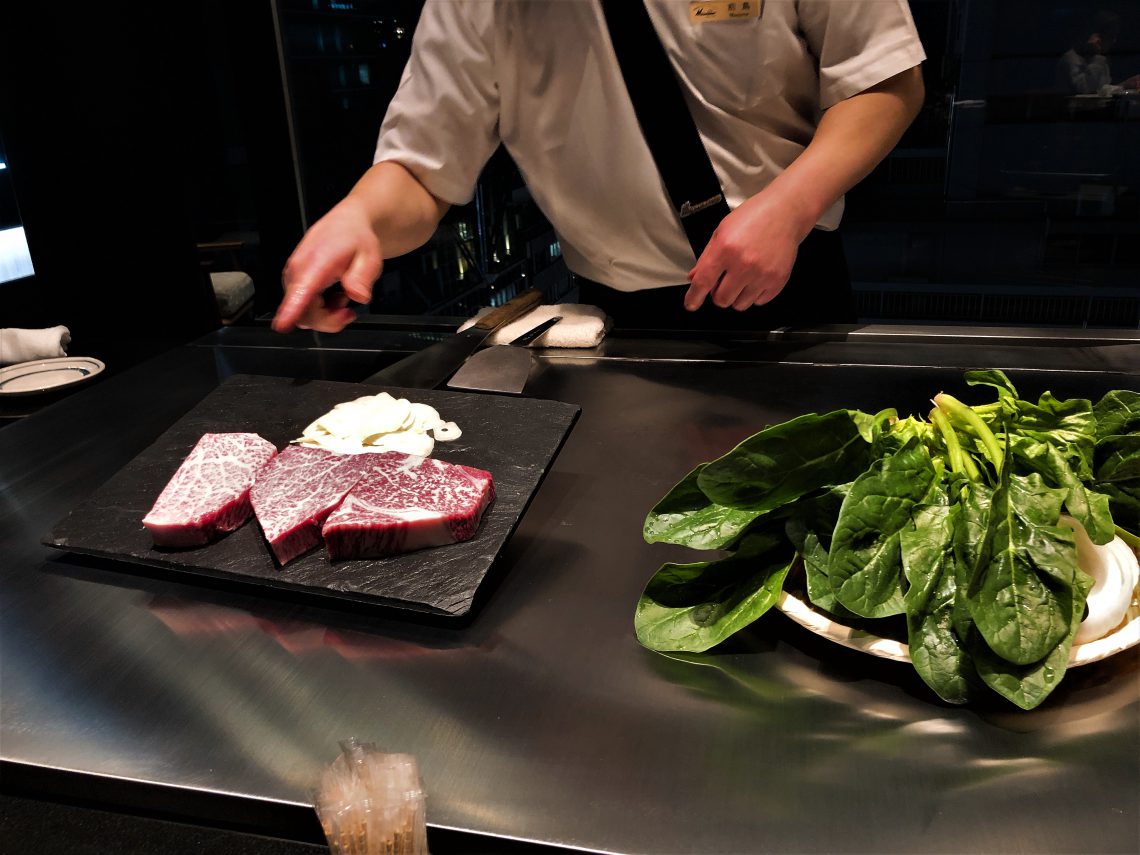 Seasonal vegetables.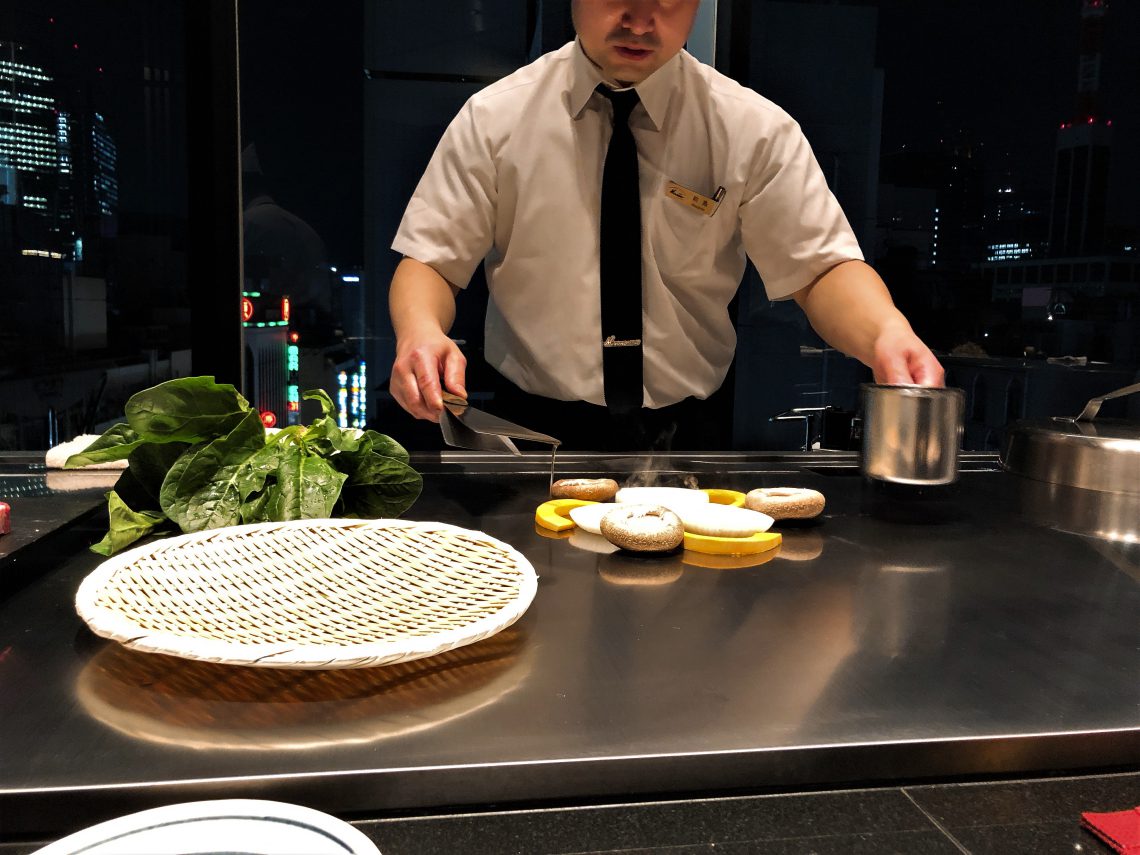 Original sauce with Japanese mustard for the grilled vegetables.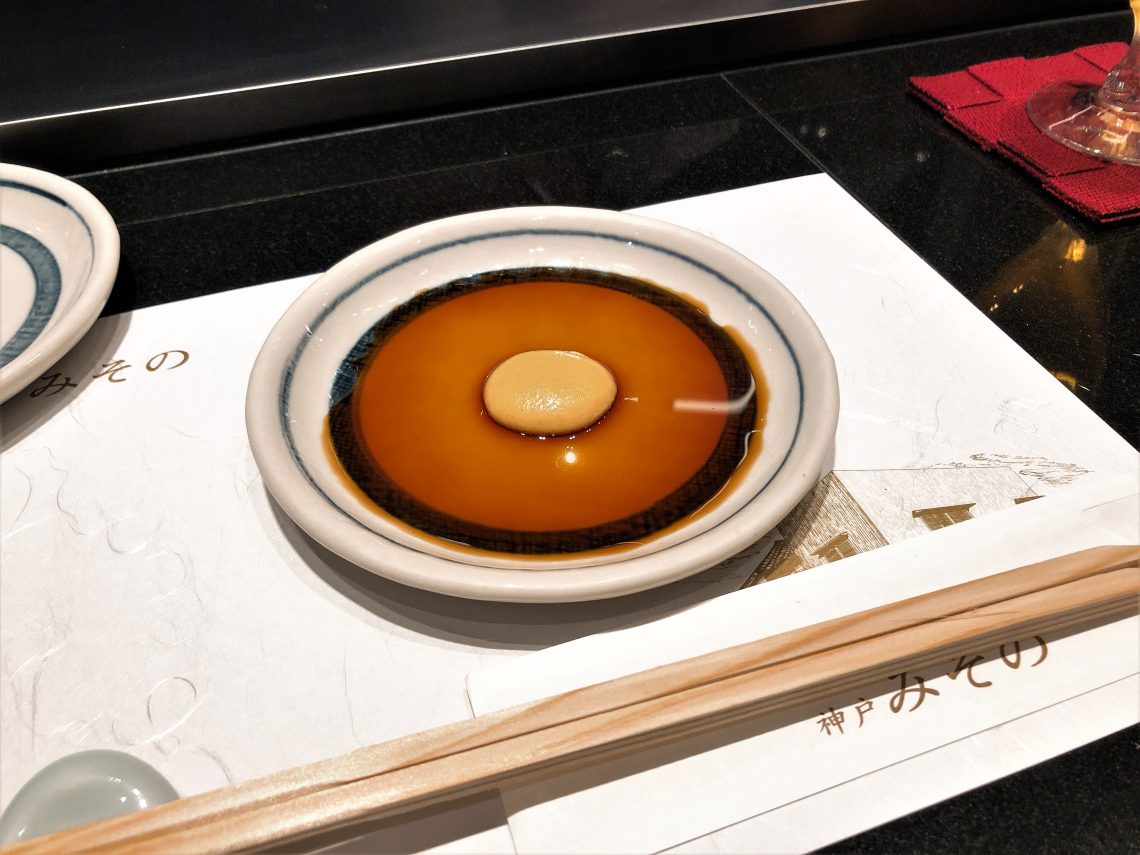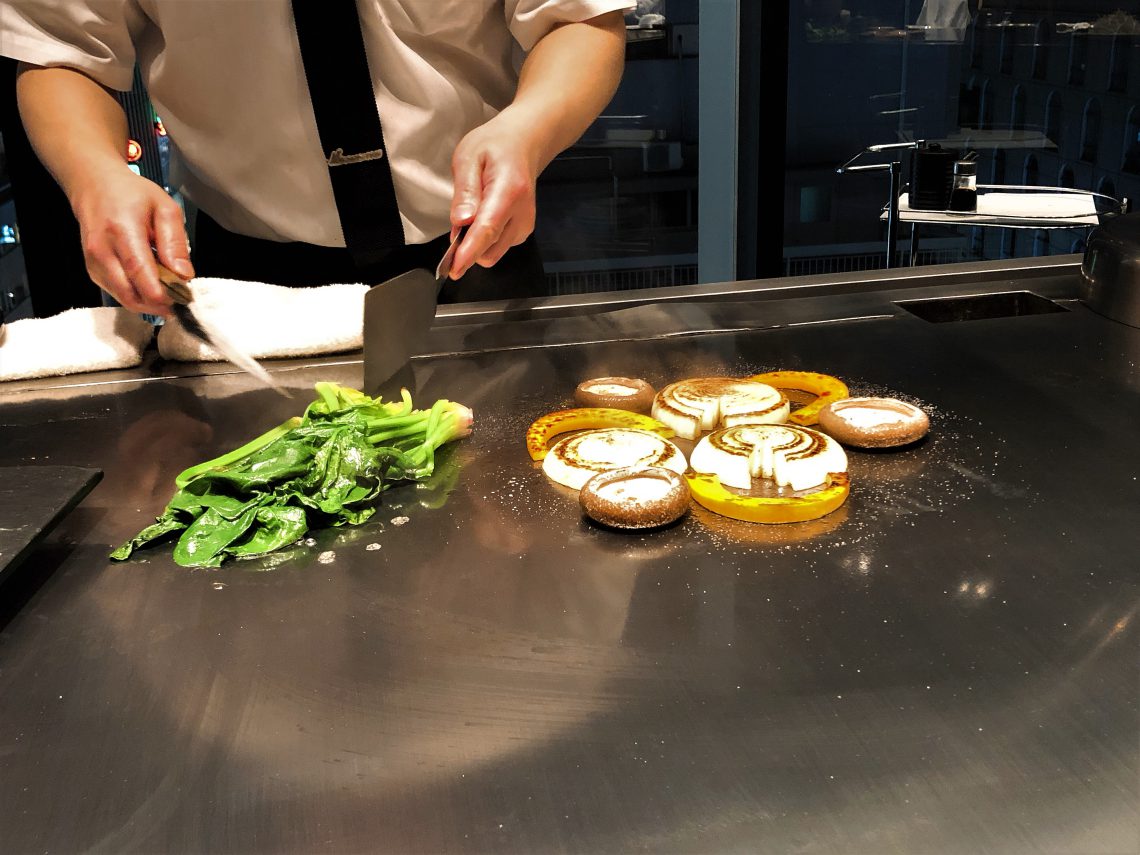 Garlic chips.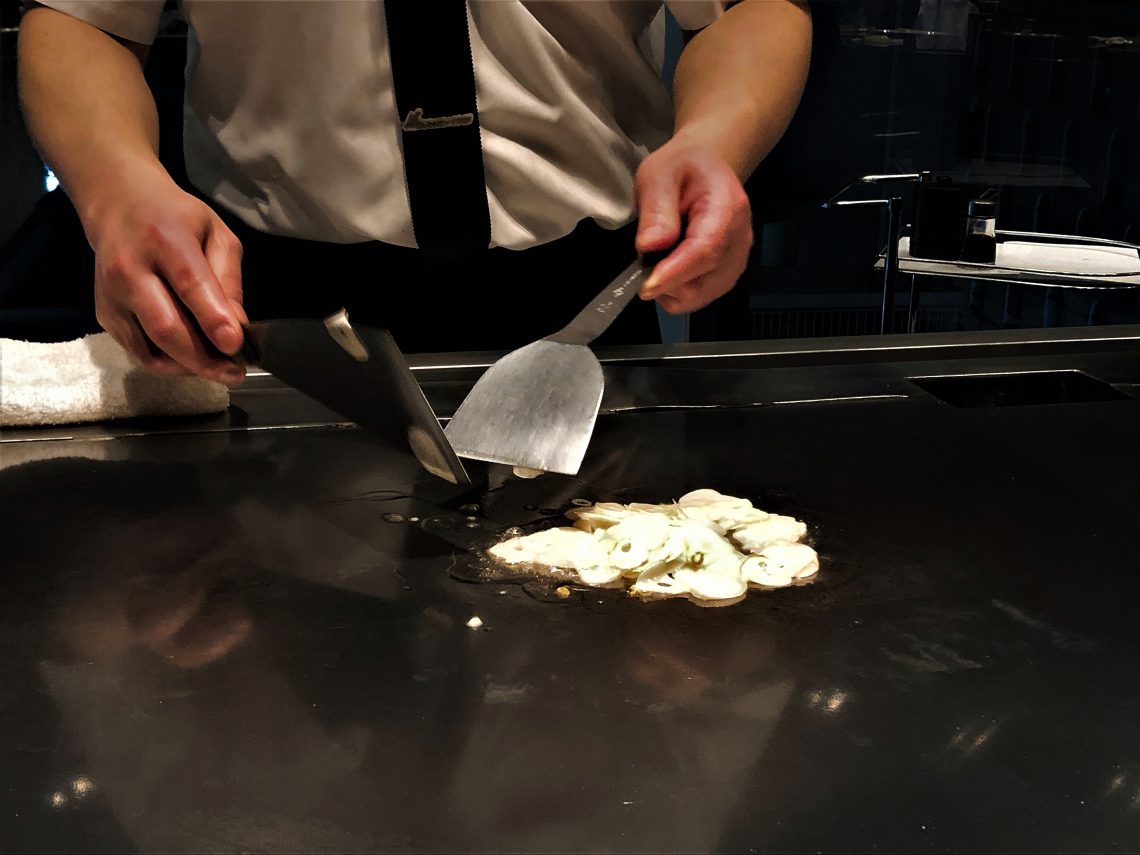 Seasoned immaculately.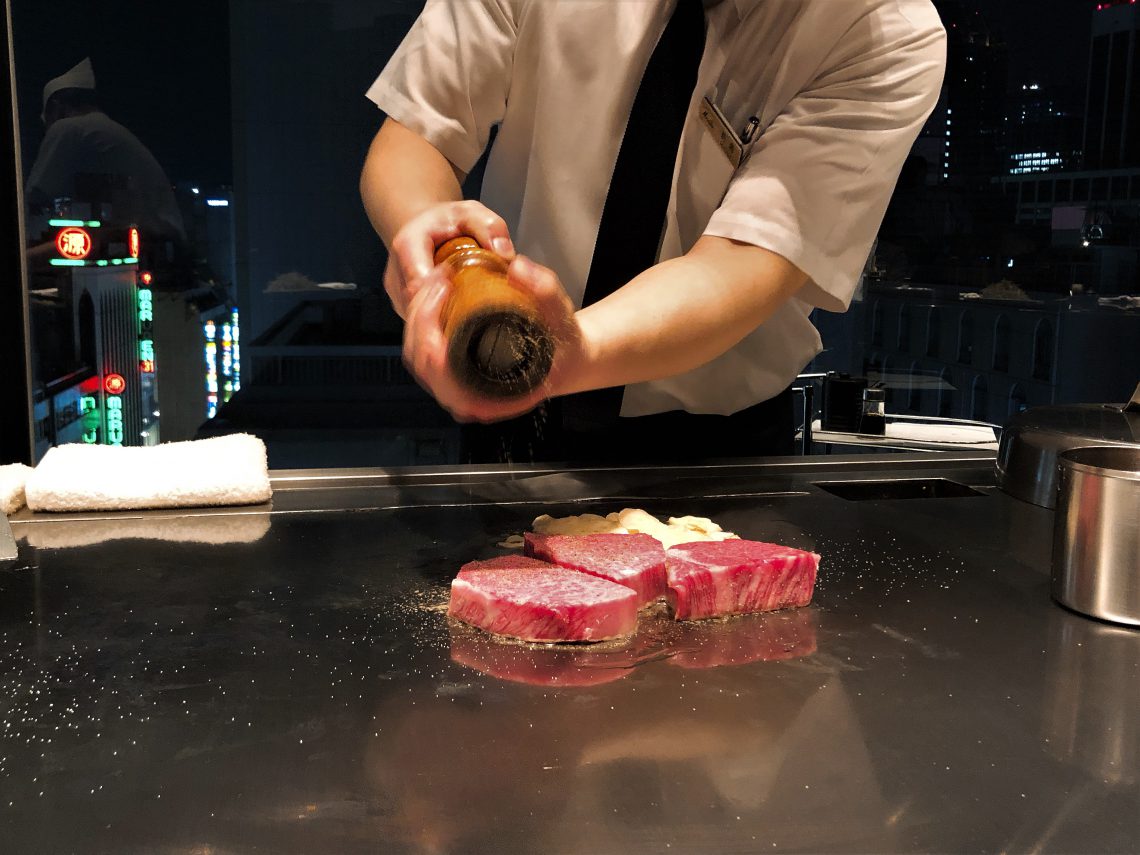 Grilled to perfection.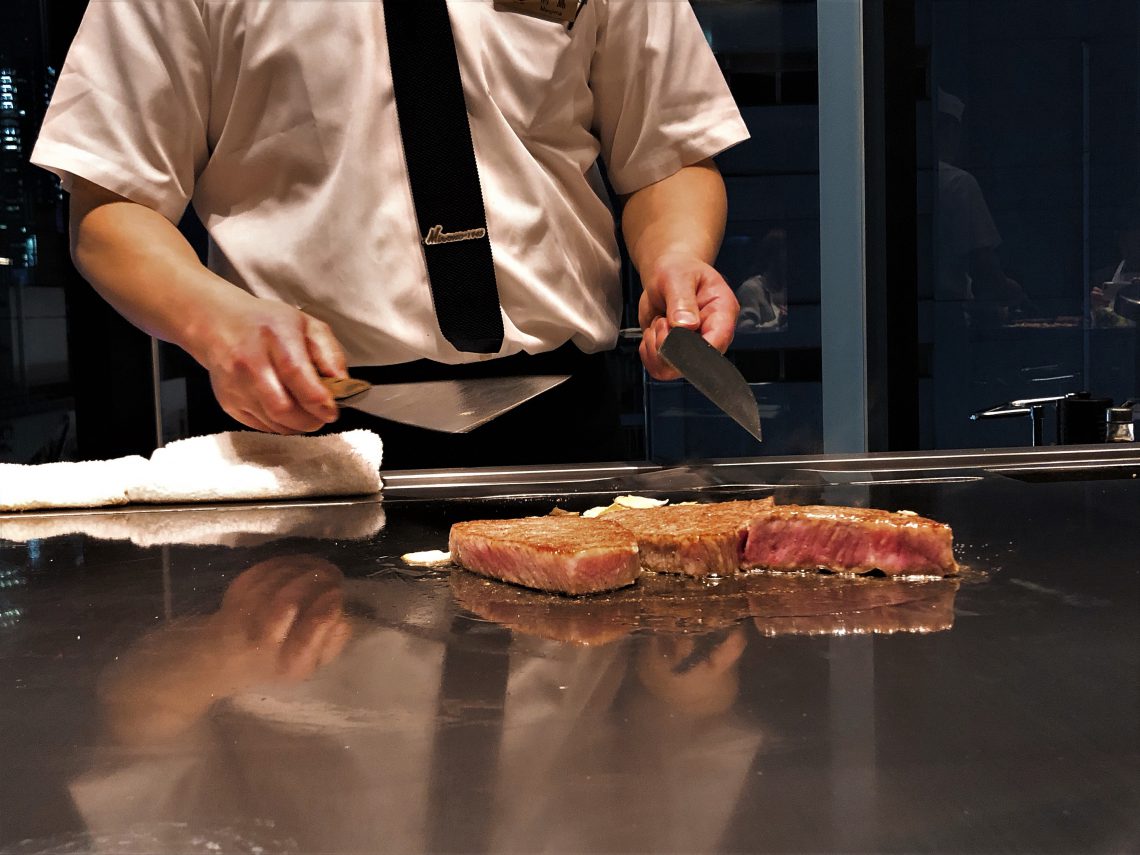 Served straight off the grill.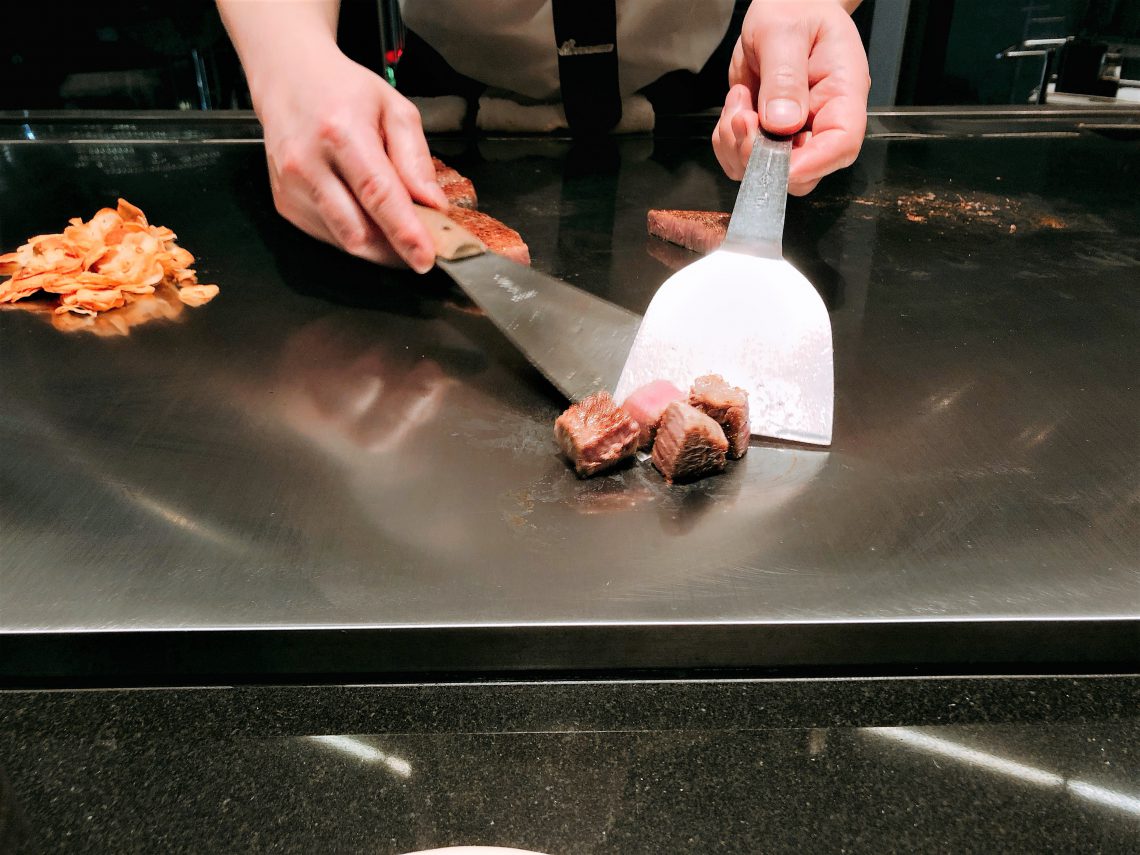 Just melts in your mouth.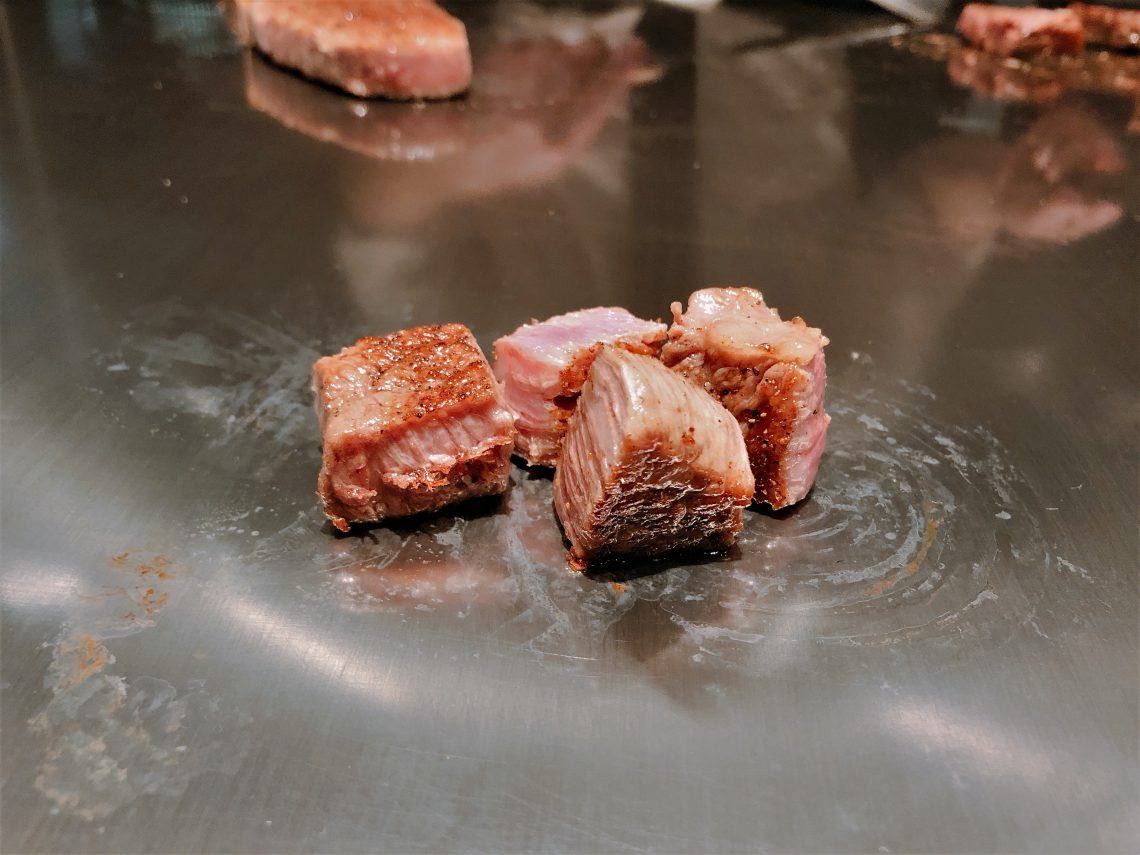 Misono's famous garlic rice, cooked with the rich flavorful oil used to grill the beef.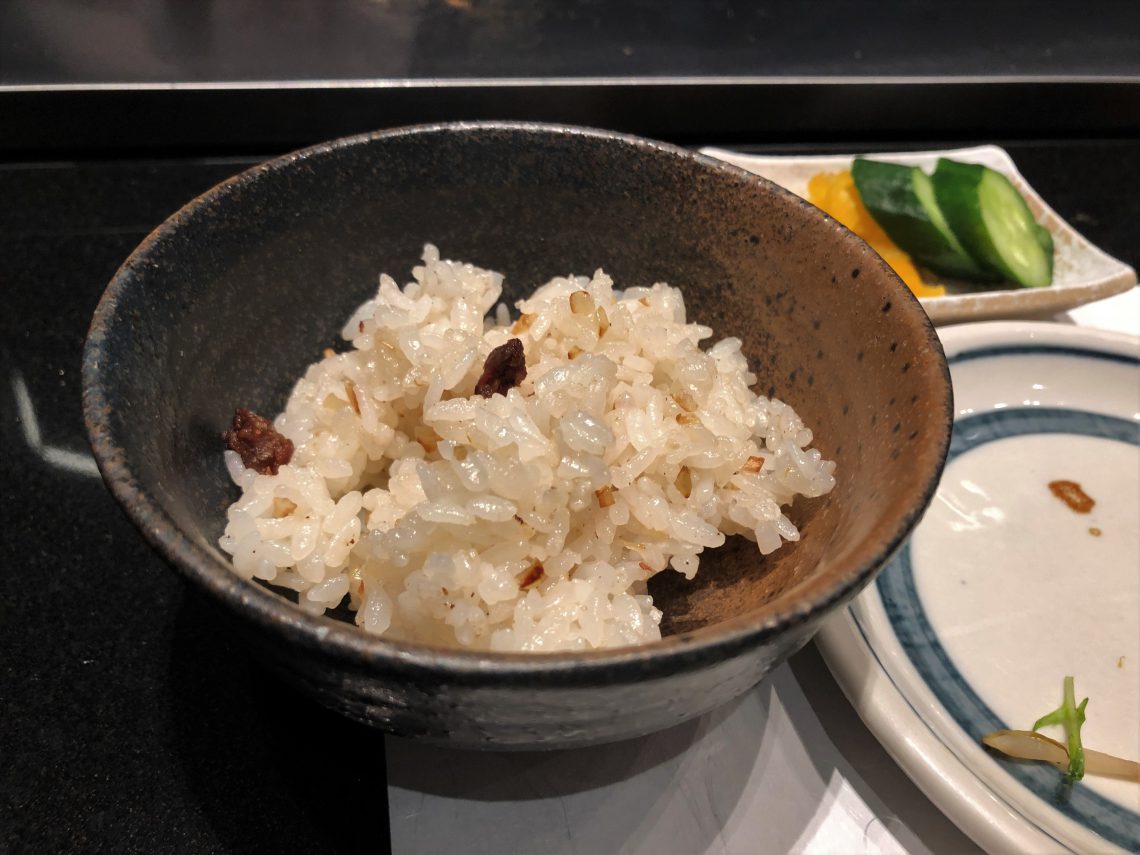 Refreshing dessert and fruit.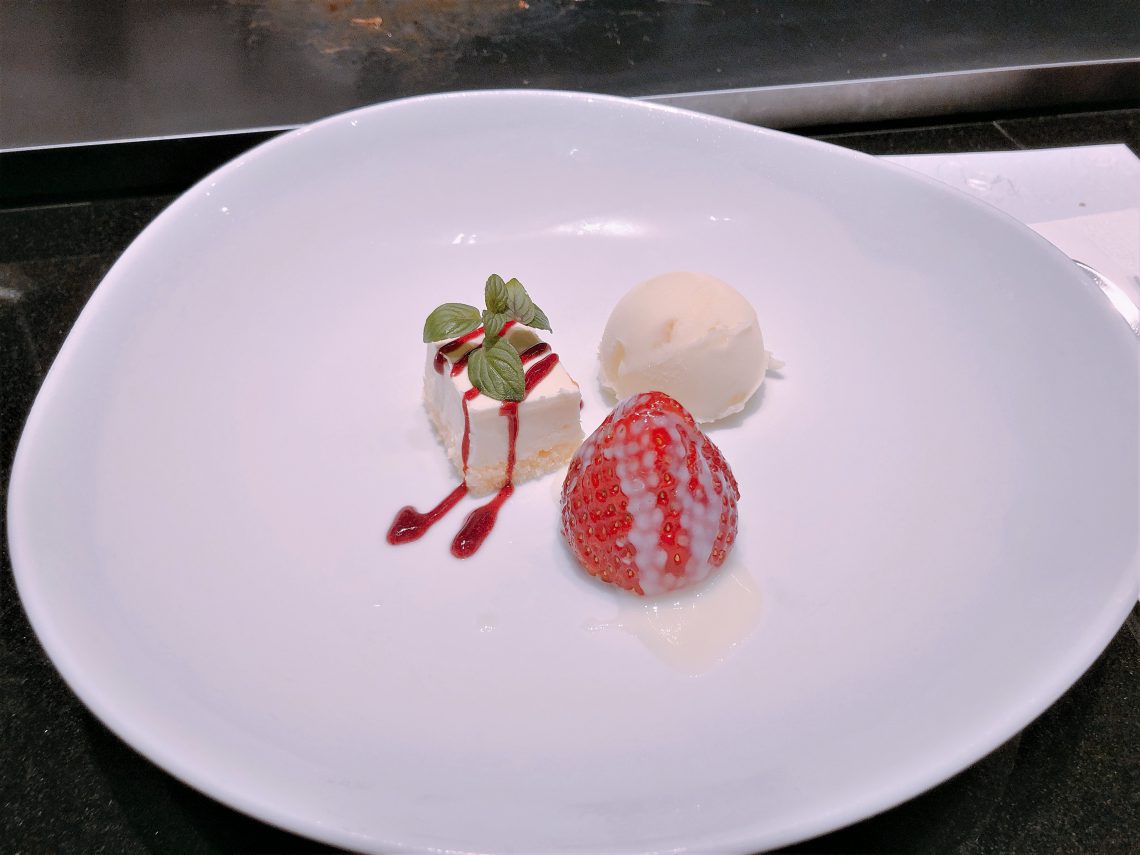 There are many Kobe beef vendors in Japan, however Misono is one of the most prestigious and famous for a good reason. The quality of their meat is unmatched, and the ambiance and atmosphere inside their locations is perfect for any occasion. I strongly recommend Misono if you are looking for an amazing Kobe beef experience. 
Teppanyaki Misono Ginza reservation: https://myconciergejapan.com/restaurants/misono-ginza/