Dinner at Ajikitcho Bunbu-an
I had the pleasure of visiting Ajikitcho Bunbu-an in Osaka, listed in Michelin restaurant as One Star. Located in the B1 floor of the St. Regis Hotel, I had no trouble finding it at all. Ajikitcho Bunbu-an is well-known for their authentic and traditional kaiseki cuisine.
A question for you; what is in the picture below? You'right, it is a dish. It's actually one in the shape of a house. The blanket of straw placed on top filled me with a sense of the season.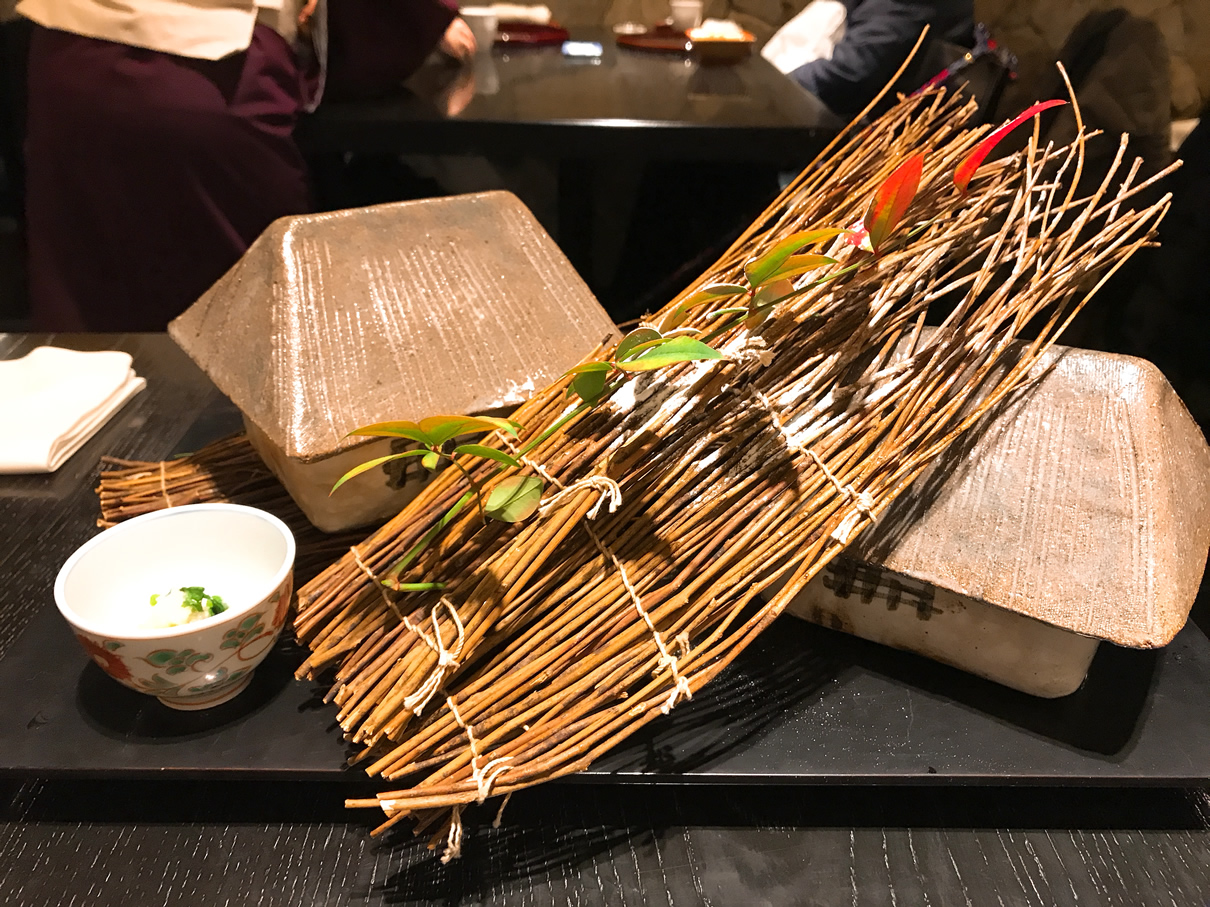 I could not wait to see what delicacies lay hidden beneath its rooftop.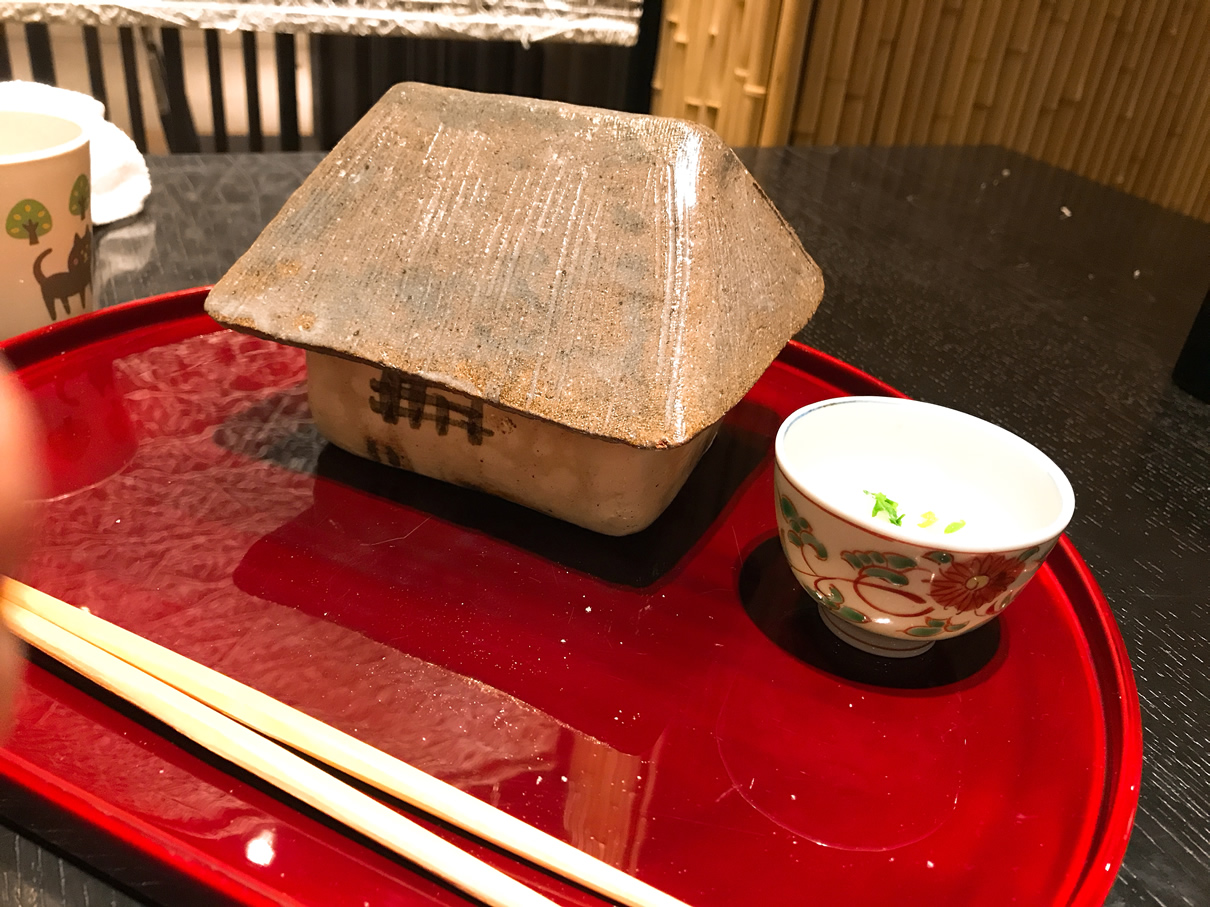 Next up is a plate in the shape of the feathers of an arrow. Arrows are a significant symbol in Japan which can be seen at Shinto shrines and homes at New Years to ward off misfortune and to attract good luck. The arrows are called "Hamaya" and come from a samurai tradition of giving arrows to young boys as a gift. The food this dish holds is placed across sideways and I could feel the history of Japan and was a nice surprise.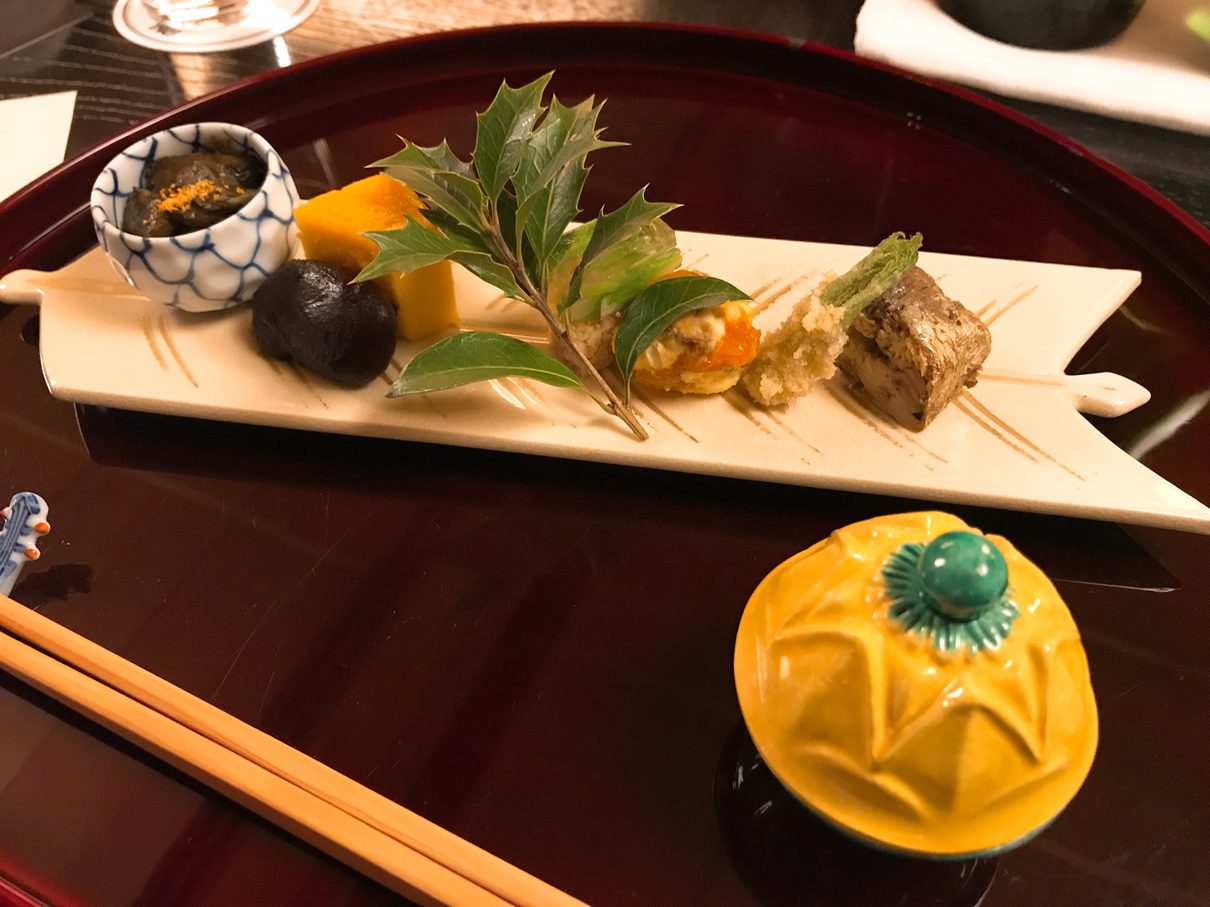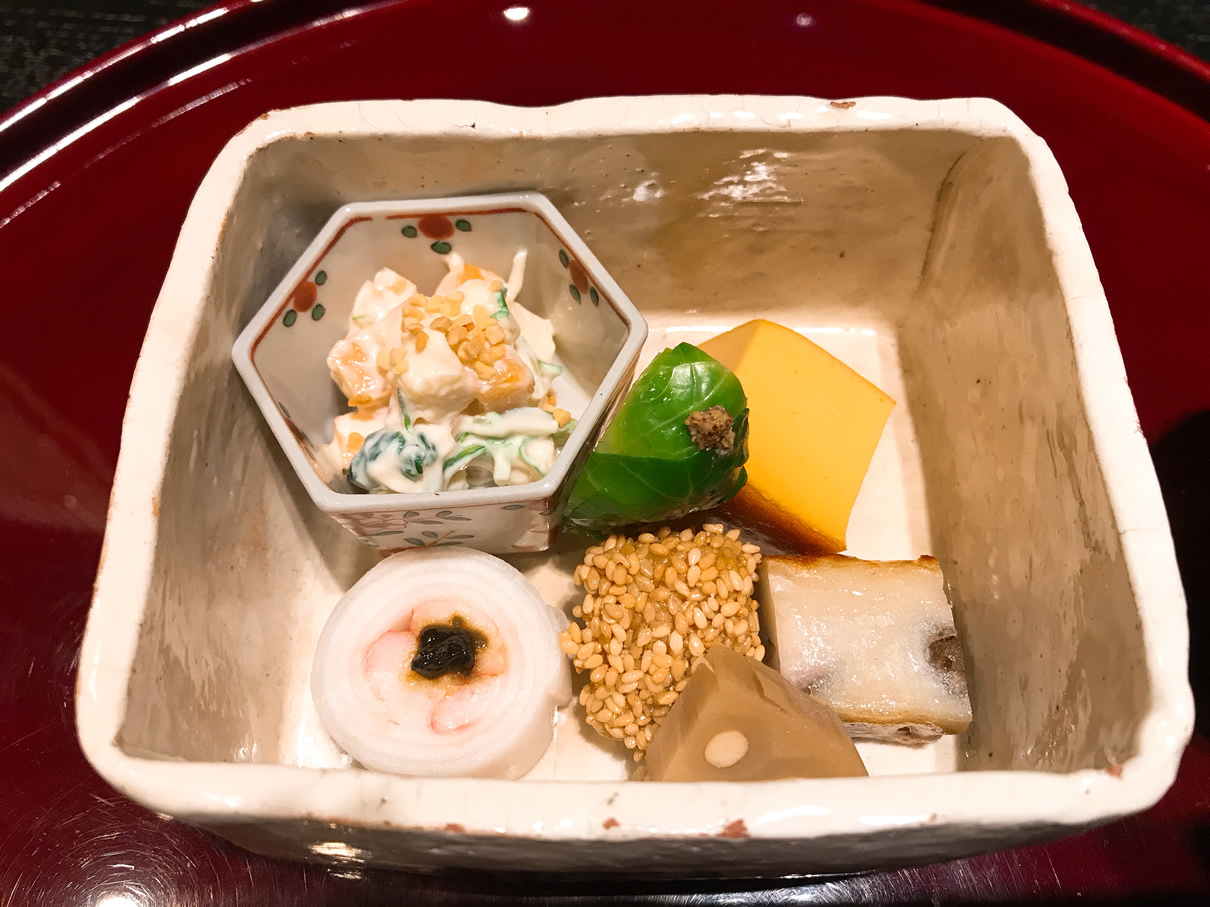 This earthenware plate below had a design reminiscent of spotlights shining down upon a stage. Its seemingly strategically placed design brought out the rich colors of the sashimi and garnish.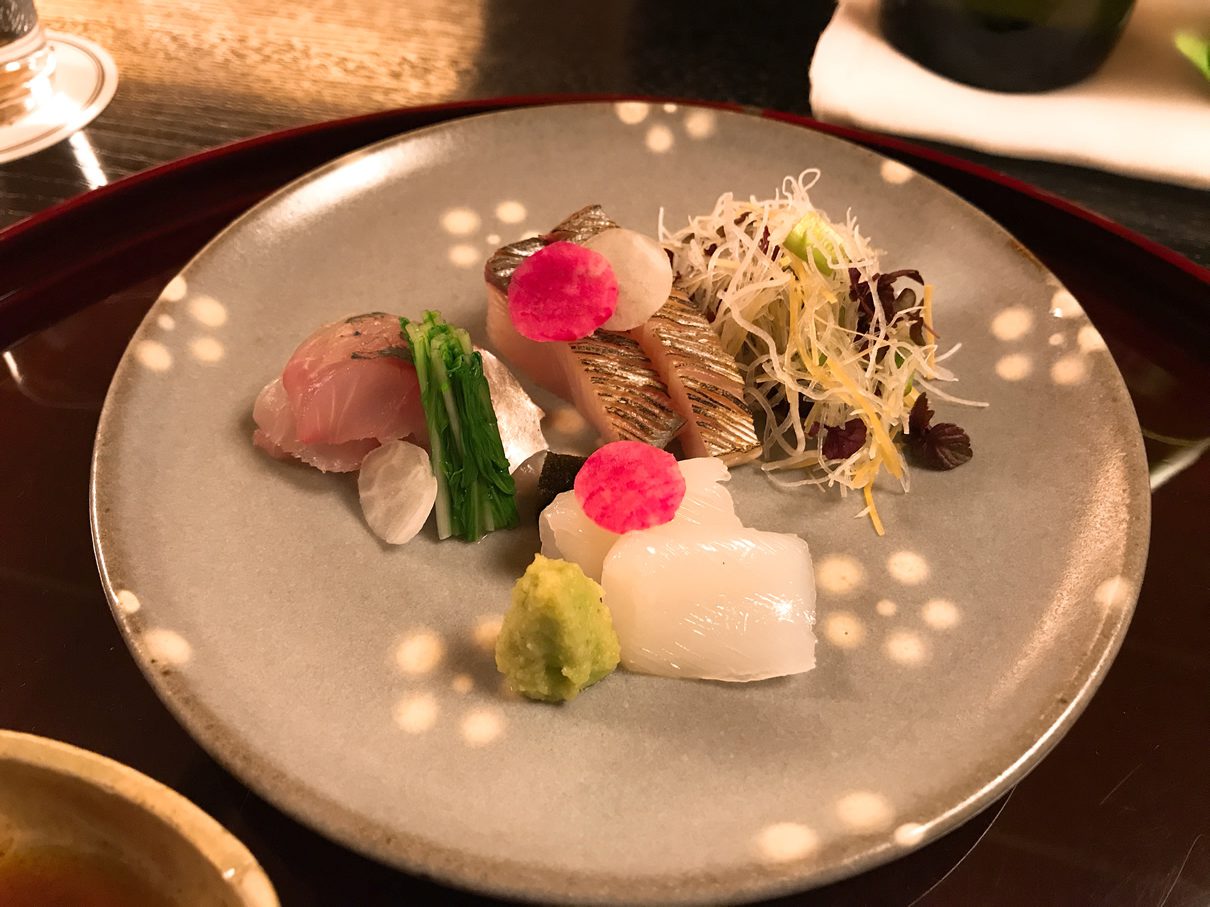 The following dish was a clear soup placed in a vivid vermillion lacquered bowl. In Japan, red and vermillion are both colors often used in occasions of celebration and festivity and effectively adds a touch of luxuriousness to them.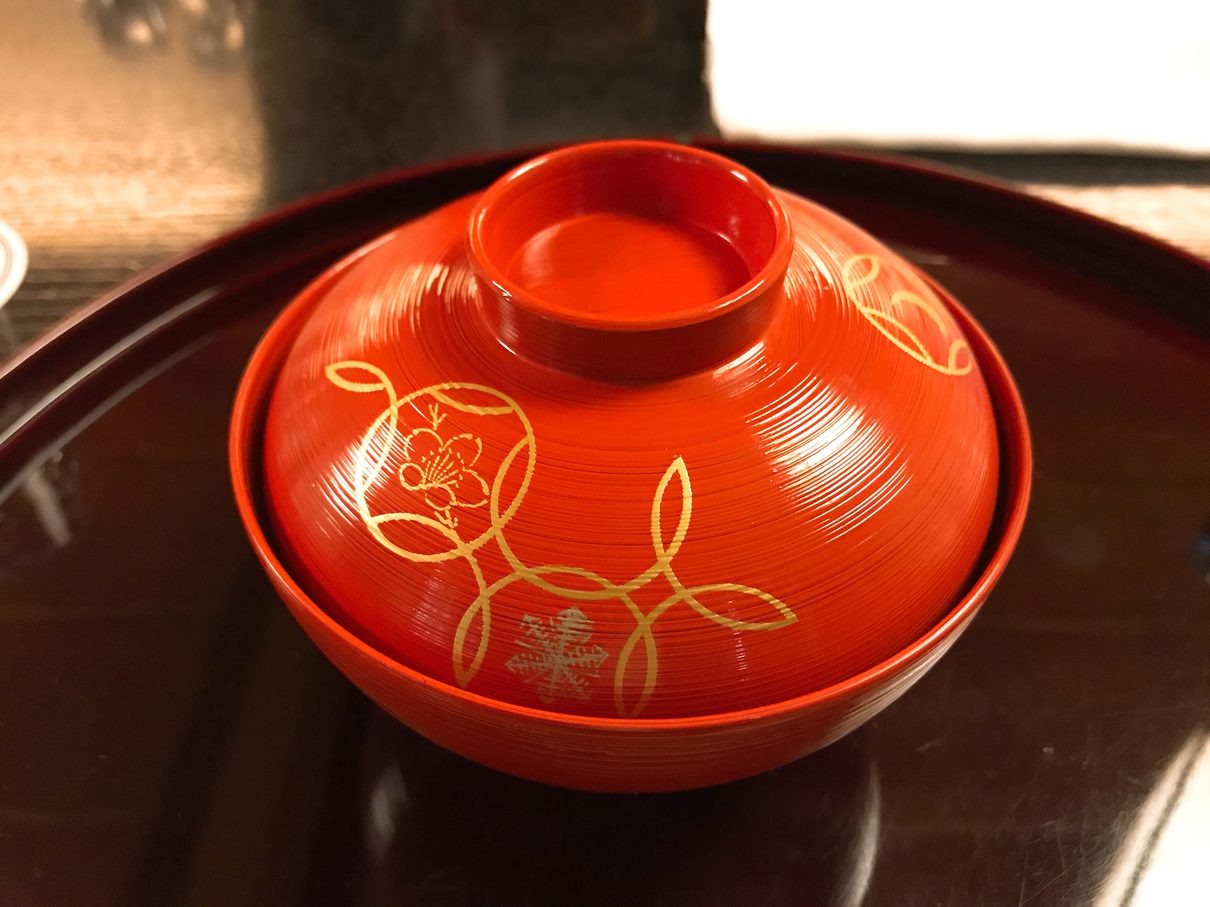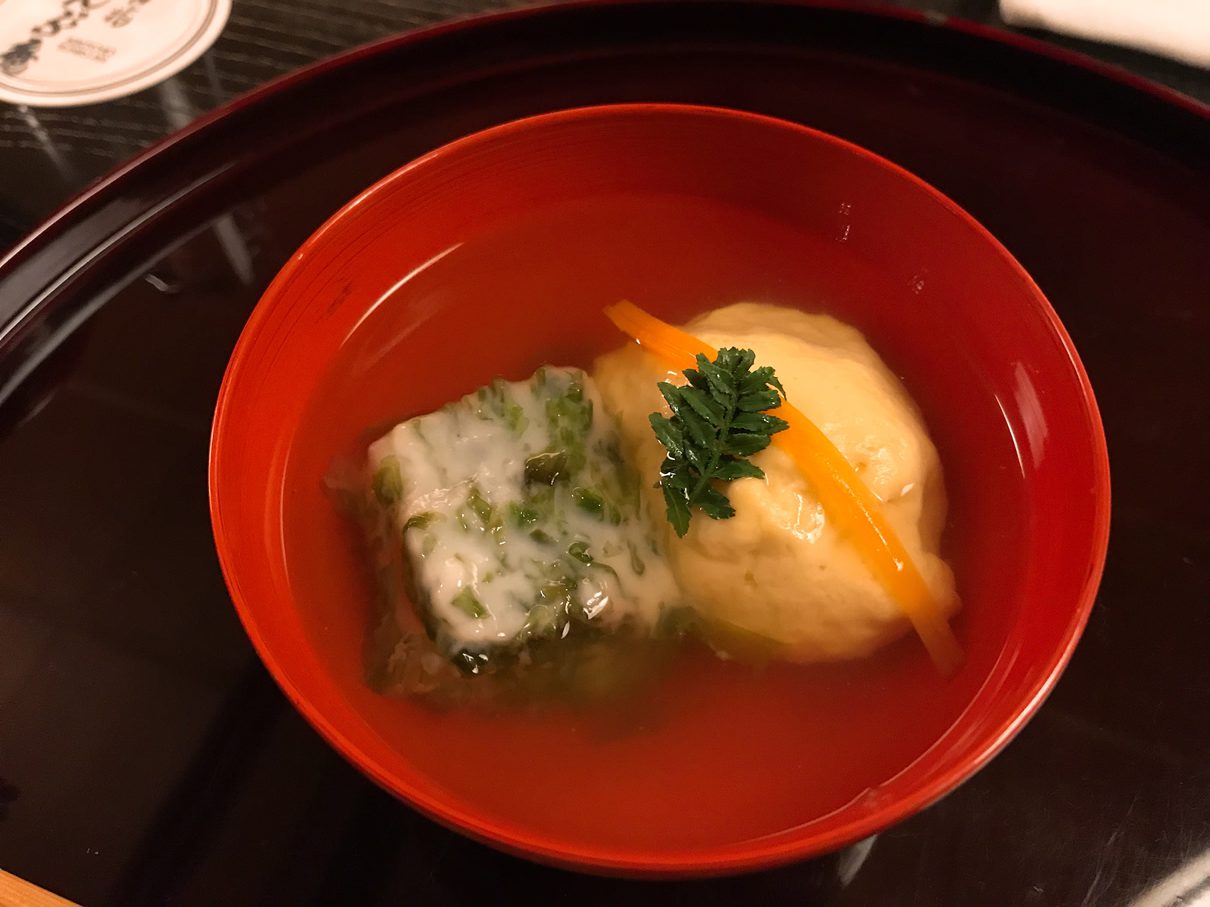 Here was a bowl on top of a plate. While perhaps originally intended as to keep the dish from getting cold, this mysterious dish gave me a slight sense of excitement, almost as if it were a treasure box.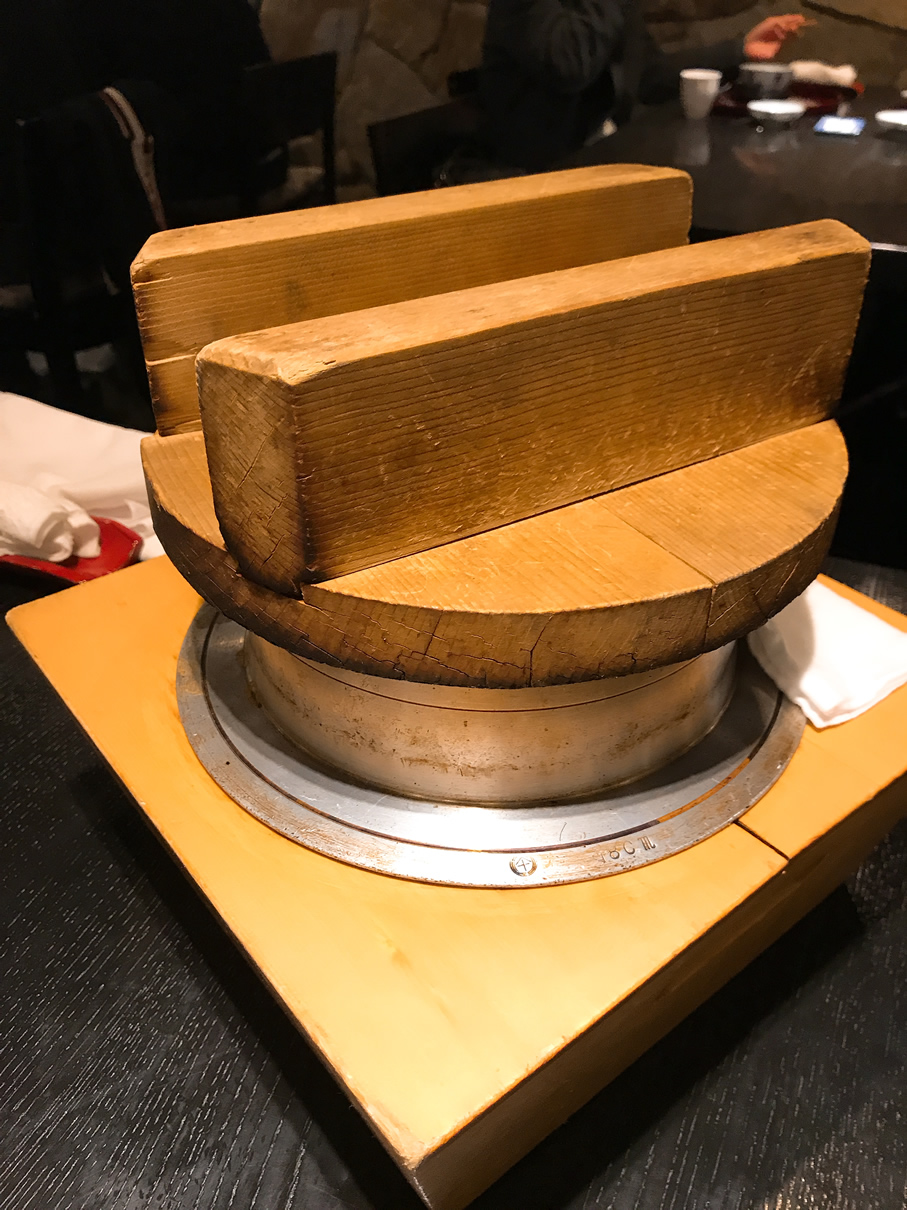 Rice is the dish served to indicate the end of the course in Japanese cuisine and one that is very essential to the meal. The pot of rice is cooked for the pair of guests enjoying them, where they can share the rice served in a traditional rice pot.
The rice cooked in this traditional style has apparently been used in Japan for a long time and has been passed down. It had the most perfect texture and sweet flavor. This is something I don't think you can replicate exactly using the modern way of cooking rice, a rice cooker.
Th aroma that wafted into the air the moment our waitress opened the lid is simply indescribable.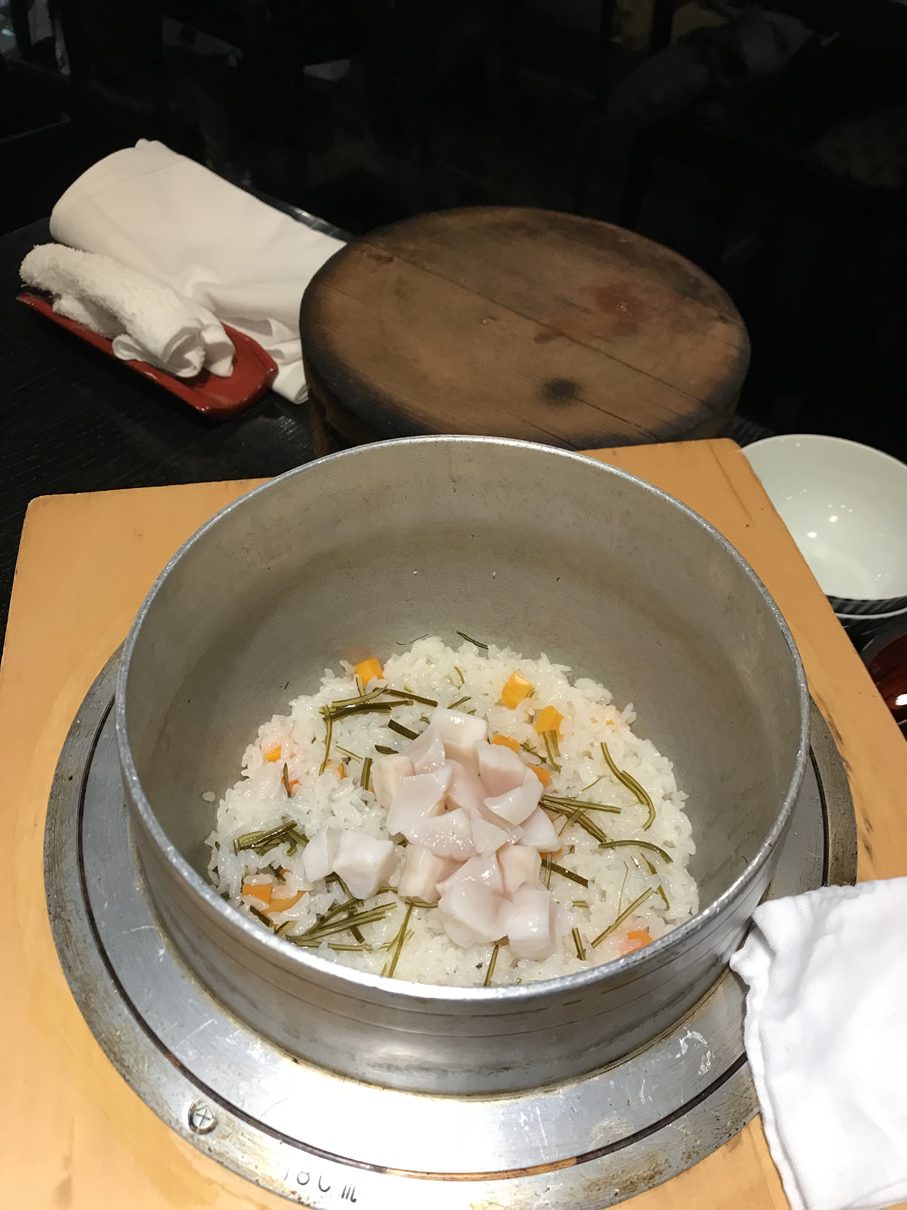 Ajikitcho is a historic and long-standing establishment and its respect of the traditional qualities of Japanese cuisine can be felt in their dishes.
The art of combining food with dishware is one that can only be experienced in a distinguished restaurant like theirs. Dishware is an integral aspect of Japanese cuisine and displays of rare and extraordinary dishware is a specialty of Ajikitcho's.
The pictures I have introduced to you here is only a small taste of what awaits at Ajikitcho.
I hope you have the chance to experience this form of appreciating Japanese cuisine through its dishware.
Japanese Cuisine
Ajikitcho Bunbu-an (Osaka)