Tazuru & Senkaku

田鶴・仙鶴
Kyoto
Japanese Cuisine
Enjoy luxurious Kyoto cuisine and a spectacular view of the Kamo River at the historic Japanese restaurant Tazuru or Senkaku.
Tazuru is a Japanese restaurant and inn located in Kyoto with a history and tradition spanning over 130 years and one of the few restaurants and inns on the street of Kiyamachi with 6 floors. Utilizing the ingredients from the four rich seasons of Kyoto and traditional methods of cooking which have been passed down for generations, dishes are carefully prepared and transformed into beautiful works of culinary art. Guests staying at Tazuru's inn can enjoy breakfast and take in the beautiful views overlooking Kamogawa from the main dining area.
Senkaku, the restaurant annex to Tazuru, has a more modern-style interior and atmosphere in comparison to its purely traditional Japanese-style counterpart, and is a space where guests can enjoy authentic Kyoto cuisine in a more casual and laidback mood.
Address
【Tazuru】
179-1 Minoya-cho, Matsubara-Agaru, Kiyamachi-dori, Shimogyo-ku, Kyoto-shi
【Senkaku】
177 Minoyachō, Matsubara-agaru, Kiyamachi-dori, Shimogyu-ku, Kyoto-shi
Kyoto-fu
Business hours
Day: 12:00 - 15:00 (Last Order 13:30)
Night: 18:00 - 22:00 (Last Order 21:00)
Closed
Irregular holidays
Directions
7 minute walk from Hankyu Line Kawaramachi station
10 minute walk from Keihan Line Gion-Shijo station
Price
【Tazuru】
Lunch ¥6,000〜
Dinner ¥10,000〜
【Senkaku】
Lunch ¥6,006
Dinner ¥7,161〜
Service Charge
10% service charge required
Seating
【Tazuru】
50 Seats (6 Private rooms)
【Senkaku】
1F Table Seating(Max 8 people)
2F Table Seating(Max 20 people)
※No private rooms available
Smoking
Permitted
Children
Guests with children / babies welcome.
Strollers allowed to be brought in restaurant.
Baby/high chairs available upon request, please inquire at time of reservation.
Wi-Fi
Available
Language
None
Parking
None (please use nearby coin-operated parking).
Dresscode
There is no strict dress code, however the restaurant would like to ask that guests do not dress overly casually. Service may be denied to those who are dressed overly casually (e.g. A male dressed in short pants or wearing sandals).
Payment method
Please fill out the reservation form on this site.
※Advance payment for reserved courses with PayPal or a credit card is required.
※Any additional orders that you make for food or drink at the restaurant are to be paid for at the restaurant after your meal.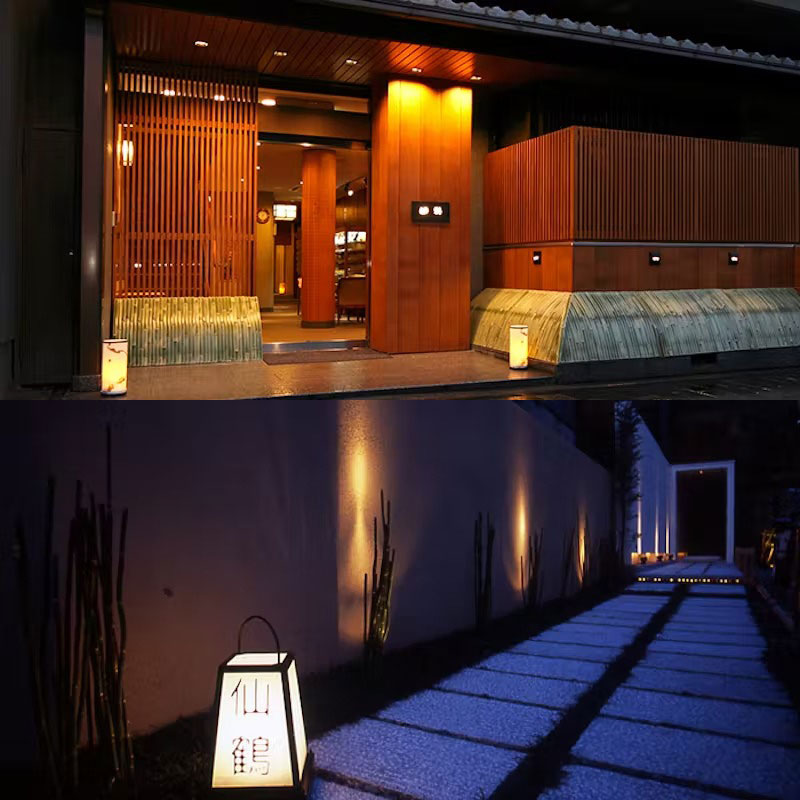 【Tazuru】
179-1 Minoya-cho, Matsubara-Agaru, Kiyamachi-dori, Shimogyo-ku, Kyoto-shi
【Senkaku】
177 Minoyachō, Matsubara-agaru, Kiyamachi-dori, Shimogyu-ku, Kyoto-shi
Kyoto-fu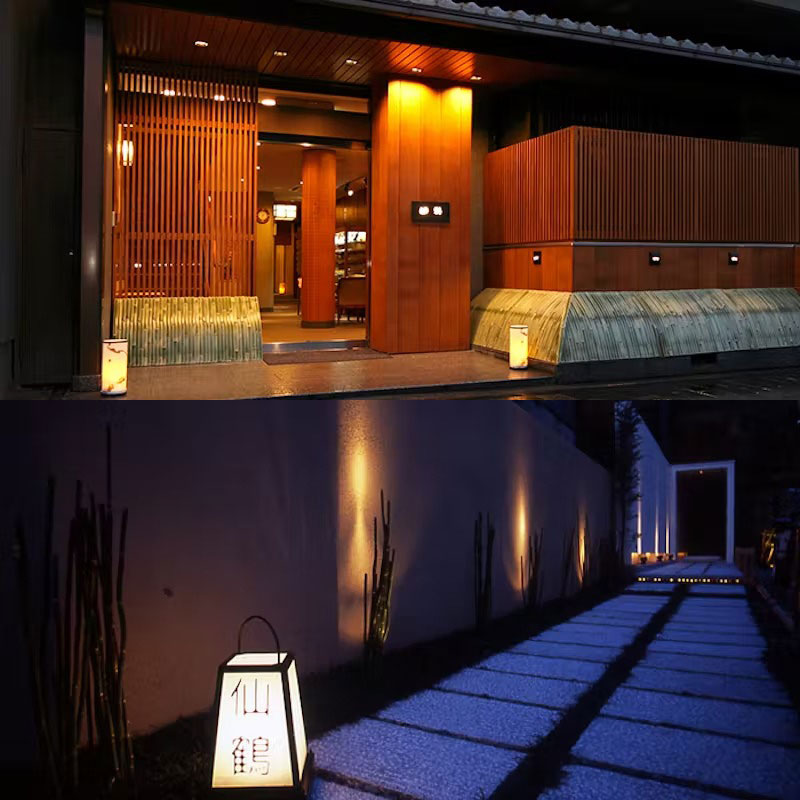 Search
restaurants Nearby