Gion Roiro

祇園 呂色
Kyoto
French cuisine
Counter seating only, Michelin 1-Star French Restaurant with black interior design
Gion Roiro earned a Michelin Star after its first year and has been garnering a lot of attention, currently a restaurant that is increasingly becoming difficult to get reservations at in Kyoto. The restaurant gets its name from the Japanese word "roiro" meaning shiny black lacquer. The black interior design produces a cavalier atmosphere that exudes comfort- guests can relax completely and savor each moment of an intimate meal. The Owner-chef Hiroyuki Koshimo has won multiple international competitions, recognized for his remarkable skills as a chef. To further enhance the experience of his guests, Chef Koshimo has partnered with manager and veteran sommelier Yoshihiro Sahashi, manager of the Kyoto Sommelier Association.
Gion Roiro has a very unique atmosphere is unlike any other French restaurant you have been to: all counter seating in front of chefs where they prepare your meal right before your eyes. The concept at the restaurant is simple. They strive to prepare delicious food that its guests will love and to display the preparation of the meal in front guests. They would like guests to relax completely and forget about time.
Guests are taken on a journey of sensations- floating aromas, the sounds of the food being prepared, the artistic plating, and of course the taste. Guests will find that the elegant dishes express the chef's skill, cultivated sensibilities, and sincere personality. Furthermore, the dishes can be enjoyed with a wine pairing proposed by the sommelier. Those lucky to get a reservation at Gion Roiro are certainly in for a memorable meal and enjoyable time.
Address
5F, Izawa Bldg, 266 Giommachi-kitagawa, Higashiyama-ku, Kyoto
Business hours
12:00 p.m. 〜 3:00 p.m.
6:00 p.m.〜 9:00 p.m.
Closed
Sundays
Directions
4-minute walk from Gion-Shijō Station (on the Keihan Main Line).
7-minute walk from Kawaramachi Station (on the Hankyu Kyoto Main Line).
Price
Lunch Course ¥12,100
Dinner Course ¥24,200
Wine Pairing ¥8,470~

*Price in parantheses include tax.
Service Charge
10% service charge required
Seating
10 Counter Seats
Smoking
Prohibited (smoking area available near elevator)
Children
Children aged 16 or older permitted (also must be able to eat an adult's course)
※Children aged 15 or under not permitted.
Wi-Fi
None
Language
Japanese-speaking staff only.
Parking
None
Dresscode
No particular dress code enforced. However we ask that no casual wear be worn (shorts, t-shirts, sandals, etc. ).
Payment method
Please fill out the reservation form on this site.
※Payment for reserved courses with a credit card is requird.
※Any additional orders that you make for food or drink at the restaurant are to be paid for at the restaurant after your meal.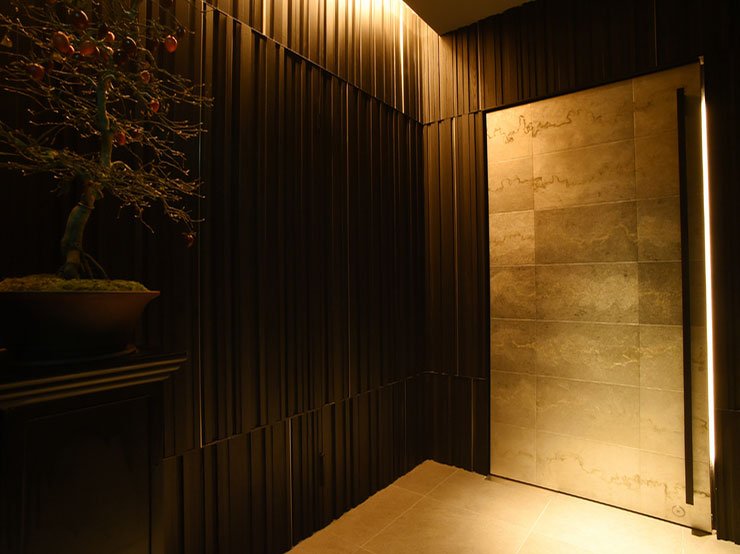 5F, Izawa Bldg, 266 Giommachi-kitagawa, Higashiyama-ku, Kyoto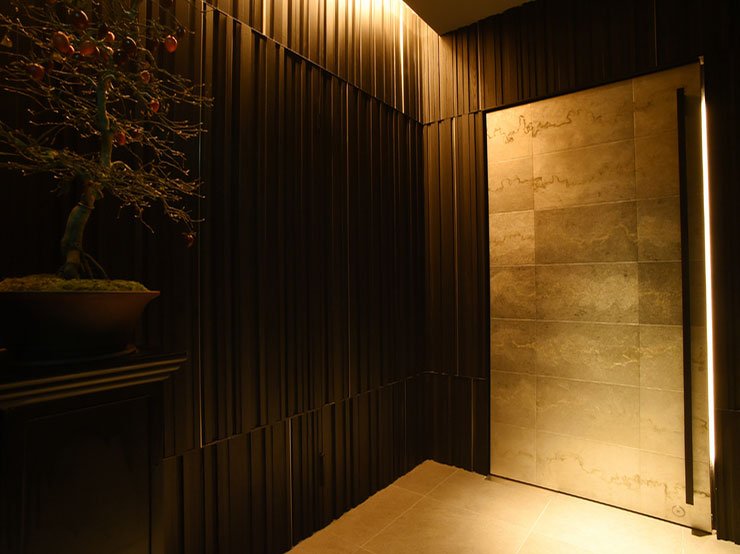 Search
restaurants Nearby